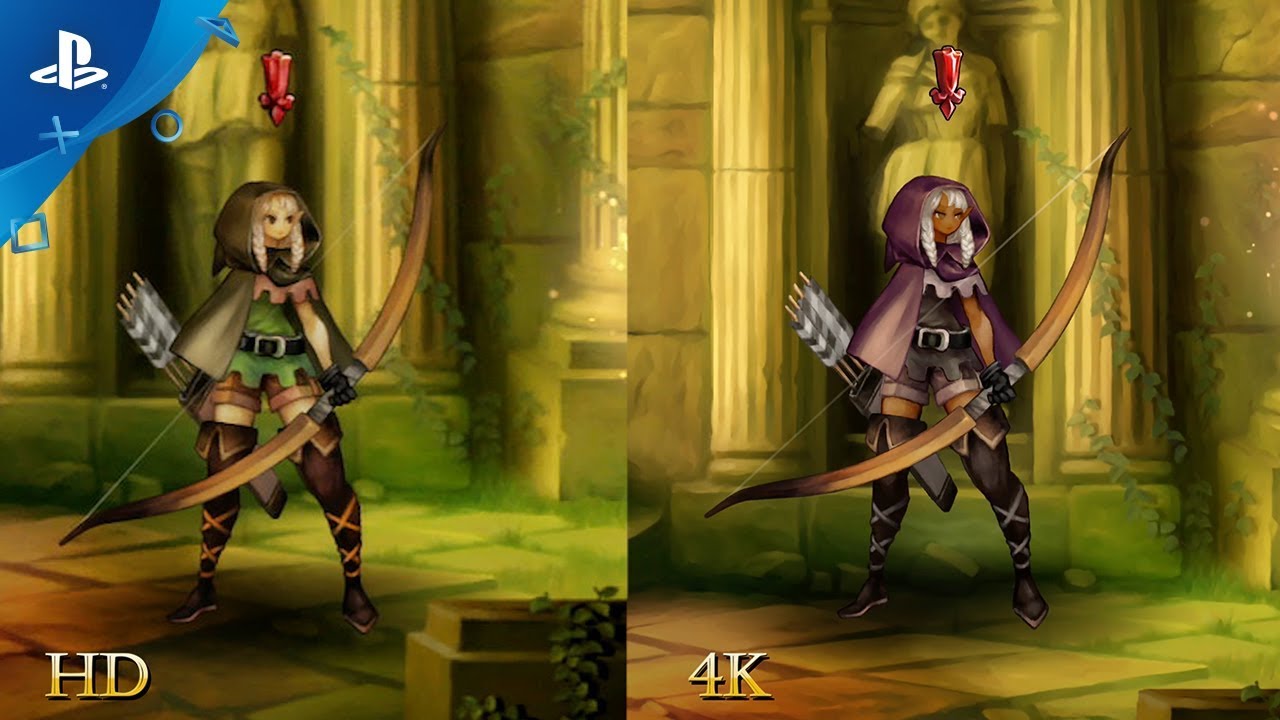 Fight for fame and fortune with a remastered music, recorded with a live orchestra.
The launch of Dragon's Crown Pro is right around the corner! Whether you're a veteran adventurer transferring hundreds of hours of progress from the original, or a fledgling recruit seeking riches and glory, there's a lot to look forward to in this PS4 remaster on May 15.
The team at Vanillaware has put in every effort to ensure that Dragon's Crown Pro maintains the original game's signature storybook aesthetic while enhancing it with 4K support. You can see the results of their work for yourself in our latest 1080p vs. 4K comparison trailer.
4K support isn't the only thing that Dragon's Crown Pro is bringing to the table. The entire soundtrack, composed by legendary video game music composer Hitoshi Sakimoto, has been re-recorded with a live orchestra. This re-recording breathes new life into each track, highlighting the performance of each instrument in the orchestra. Sakimoto has composed breathtaking soundtracks for several Atlus-published Vanillaware games, including Odin Sphere and the upcoming 13 Sentinels: Aegis Rim.
To hear just how much of a difference the orchestral re-recording makes, here's a comparison of the original and orchestral soundtracks in Dragon's Crown Pro using the first track in the game, "Dragon's Crown":
That percussion, those strings! Just in case you prefer the original version, you can switch between them on the fly in the options menu.
Look forward to experiencing the rest of the orchestral tracks, 4K graphics, and more in the fully-enhanced release of Dragon's Crown Pro when it launches on May 15!