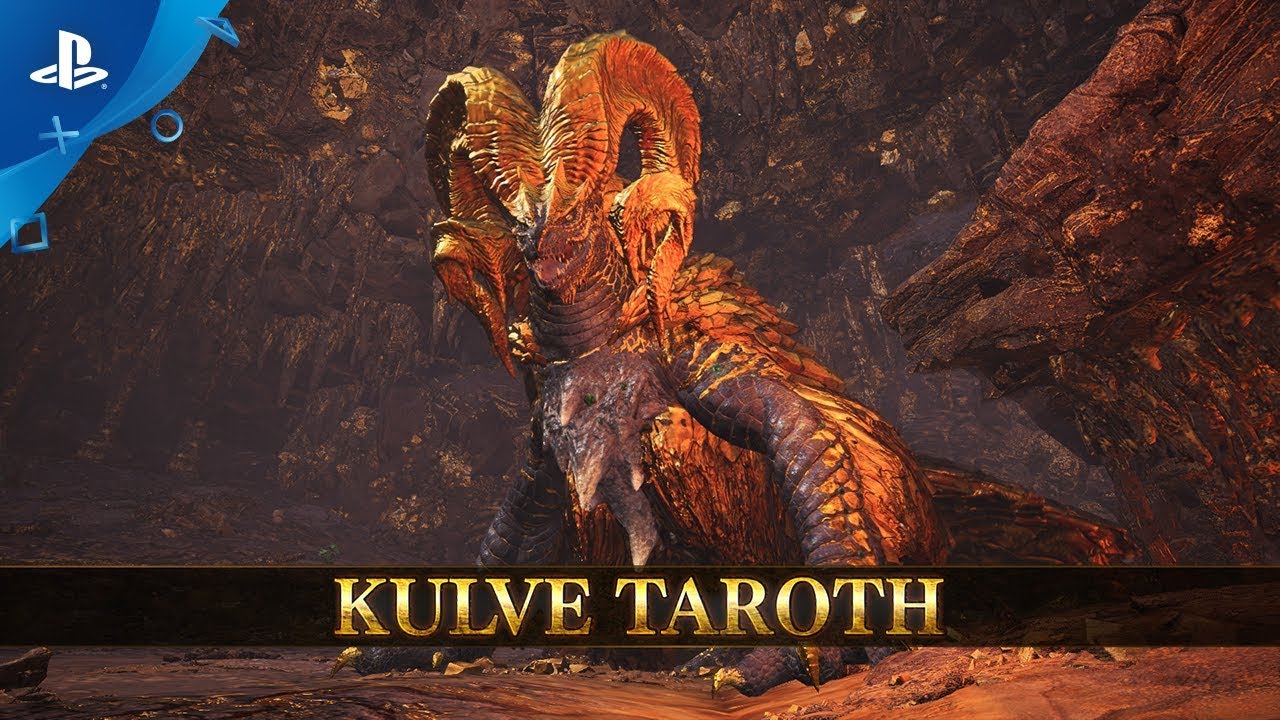 The latest update also introduces a new siege mode, loot system, and more.
It's been nearly three months since we launched Monster Hunter: World globally and we are humbled by how many new and returning hunters have enlisted to investigate the New World and the Elder Crossing. From all of us at Capcom, thank you!
Now, let's talk about the next addition to the game: a brand new Elder Dragon accompanied by a new quest type and loot system, all coming for free starting at April 18 at 5:00 PM Pacific!
New Elder Dragon: Kulve Taroth
With the conclusion of the Zorah Magdaros and Nergigante investigations, the path is now clear for new Elder Dragons to emerge in the New World; the perfect opening for the majestic Kulve Taroth.
Cloaked in a heavy golden mantle, this dazzling threat is fast approaching and it's up to you and your Hunting Squad to work together and repel it at all costs. Of course, you'll be handsomely rewarded for your efforts.
New Quest Type: Siege
The magnitude of Kulve Taroth's arrival is nothing to be scoffed at. To prevent a total catastrophe, we're deploying a brand new hunting strategy. Prepare for an all-out Siege.
In this new quest type, we invite all of you up to the Gathering Hub to coordinate your hunting efforts with all 16 players in the lobby. Up to four parties of four hunters each can team up and contribute progress, work together to collectively break more parts, and reap greater benefits of hunting the same Kulve Taroth.
Please note that the Siege game mode balance is the same regardless of the hunting party size, and SOS Flares will be disabled for this special operation. Instead, we advise that you make use of the Search for Online Session function or Squad Sessions to find or build a hub ready to take on this massive feat.
Multiplayer coordination is a requirement for anyone seeking the shiny, powerful new rewards we have to offer, so make sure you have an active PlayStation Plus subscription to join the Siege.
New Weapon Loot System
The primary goal of this Siege is to repel Kulve Taroth, but its shimmering golden mantle happens to be a collection of shiny weapon relics it has gathered along its journey through the New World.
We don't have much information on when and where Kulve Taroth has amassed all these relics, so the nature and quality of these weapons (read: type and stats) are entirely up to fate. Focus your efforts on breaking as many parts and dealing as much damage as possible to take home some exciting rewards.
New Armor and New Layered Armor
When it comes to armor, however, the Smithy already has tailored blueprints to craft majestic α and β armor sets with the most glimmering materials you can gather. And to mark the special occasion, we're also offering a brand new Layered Armor Set, which you can equip on top of your favorite set to change its appearance. Look for a special delivery request after you take on your first Kulve Taroth Siege.
The first instance of the Kulve Taroth Siege will start on April 18 at 5:00 PM Pacific, along with our second free content update, and will be live only for a limited time, so be sure to assemble your Squad and take full advantage of this golden opportunity. The Siege of Kulve Taroth will be returning at a later date, so stay tuned to the Monster Hunter channels on Facebook and Twitter for the latest reports.