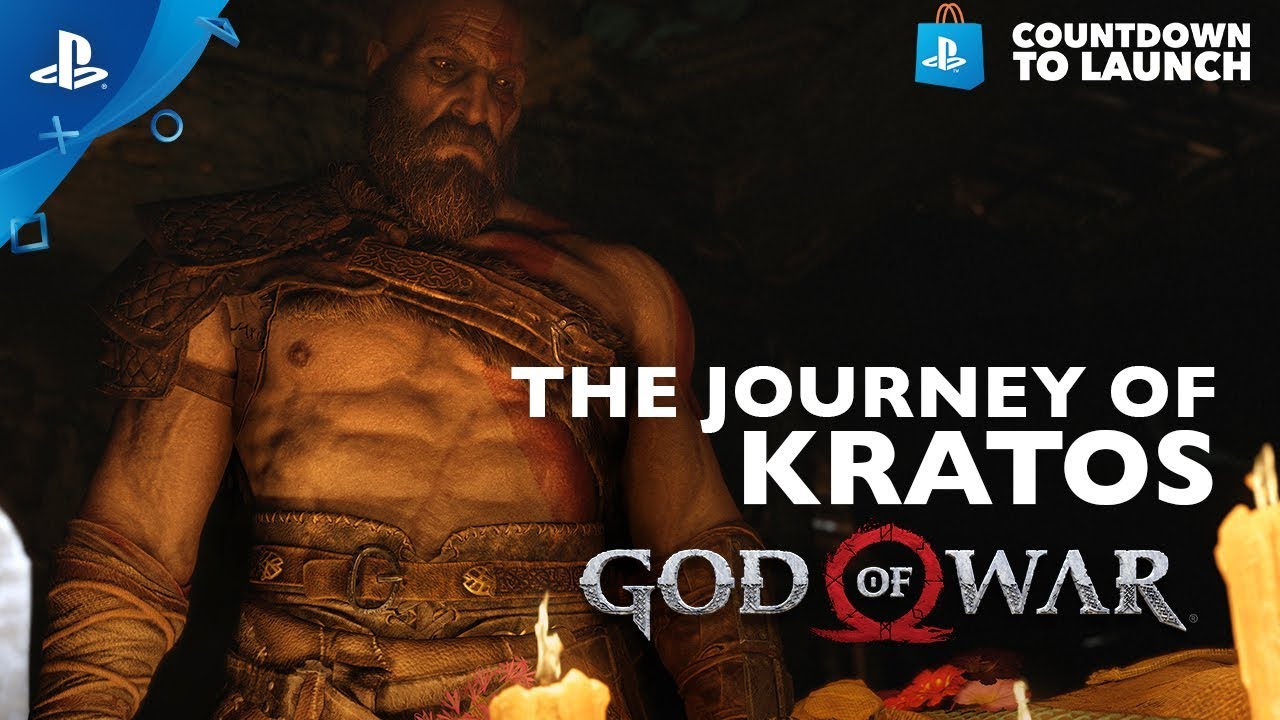 New video details Kratos's journey from God of War III to 2018's God of War.
"There's an internal journey for every human being," God of War Creative Director Cory Barlog recently told me. "In the old games, we tackled more of the physical journey. The emotional journey, the internal journey, is far more intriguing now."
Indeed. Kratos has come a long, long way since the closing moments of 2010's God of War III. It's not just the bushy beard, or the magical throwing axe, or the son traveling by his side. It's his manner, his temperament. Something is different.
This is important because, as anybody who's ever played God of War knows, Kratos has demonstrated exactly two emotions: effortless cool and bloodthirsty rage. And that was enough to propel him through six games — seven, if you count the mobile title. And for most of the series, his single-minded bloodlust was so overt and so unapologetic that it felt fresh, groundbreaking.

But time affects us all, and 2018's God of War will show us a side of the character we've never seen before. Watch our new video above to learn more about how Santa Monica Studio is evolving this iconic character.
As for Barlog? Some things never change. "I have always had this overdelivery complex," Barlog said. "I keep obsessively adding things, making the game bigger and better, because I can't leave anything on the table. I want to give the whole experience. You'll pay $60? You'll get everything I can possibly give."
The excitement is palpable. God of War returns to PlayStation on April 20.