Homefront: The Revolution and the PS4 version of Saints Row: Gat Out of Hell lead this month's streaming lineup.
This month we've got a diverse batch of new action, shooter, racing games and more hitting PlayStation Now, ready for you to stream to your PlayStation 4 and PC. Joining the library of more than 600 games – including more than 150 PS4 games – are Homefront: The Revolution, F1 2016, Saints Row: Gat out of Hell, The Unfinished Swan, Mantis Burn Racing, and more.
New This Month
You are the revolution in Homefront: The Revolution. In an alternate future, build a resistance against the occupying North Korean army in your hometown of Philadelphia. Explore an open world environment, scavenge supplies and modify your weapons and equipment as you start a new revolution.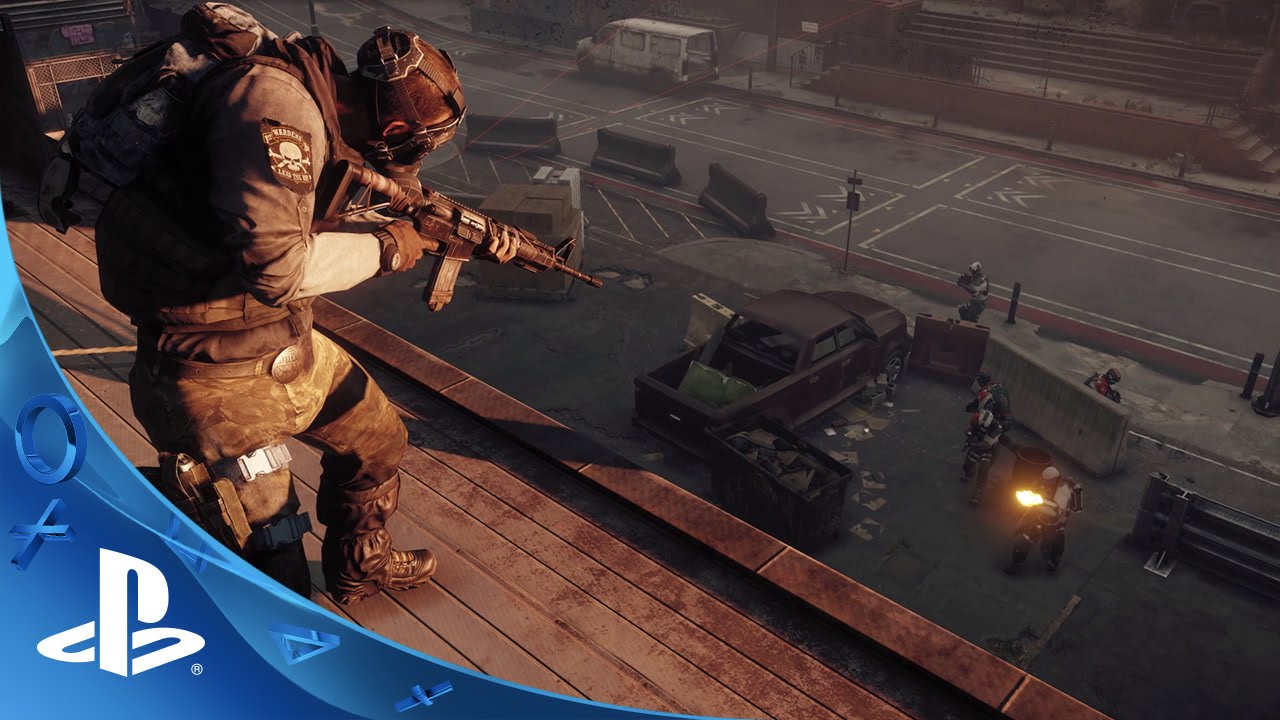 This month we are upgrading the PS3 version of the open world action game Saints Row: Gat out of Hell to the PS4 version. Play as either Johnny Gat or Kinzie as you tear apart Hell in a quest to save the Boss' soul. Historical icons, old friends, older enemies, a talking gun, a full length musical number, and a whole lot of other shenanigans all await you in this open world standalone expansion playground. Soar through the air on fallen angel's wings, and wage war in the five unique districts of hell any way you want.
Get ready to create your own legend and go deeper into the world of the most prestigious motorsport than ever before, with F1 2016, the official videogame of the 2016 FIA FORMULA ONE WORLD CHAMPIONSHIP. Featuring the full 2016 season calendar of 21 tracks and the full roster of 22 drivers and 11 teams, F1 2016 lets you work with your agent, engineer and team to develop your car in the deepest ever career experience, spanning up to ten seasons. Forge your own path to glory, and rise to be the champion.
With the indie hit The Unfinished Swan, explore a mysterious all-white landscape by splatting paint to reveal the world around you. As Monroe, a 10-year-old orphan, you'll follow a swan that's stepped out of an unfinished painting and wandered off into a surreal, storybook-inspired kingdom. Each chapter brings surprises, new ways to explore the world, a host of bizarre (and sometimes dangerous) creatures, and encounters with the eccentric king who built this empire.
Omega Quintet is a hybrid RPG and idol simulation where five idols wield Sound Weapons against the dark forces of the world. Build up an arsenal of attacks, get the crowd's pulse racing with extraordinary skills, and then get them on their feet with a live performance! Customize your idols' outfits, accessories, hair and more, and enter battle where every fight is a performance and the audience always wants more!
The race is on in Mantis Burn Racing, where fast-paced bumper-to-bumper racing combines with intuitive, tactile gameplay and stunning visuals in one of the most immersive top-down racers around. With a RPG-style upgrade system providing players with deep tactical choices, this is racing at its rawest but most exciting! Features 4-player local split-screen racing with extensive online modes for up to eight players (PlayStation Plus not required for online play through PS Now).
Here are all the new games available to stream on PS4 and PC starting today. We've got action, open-world, racing, shooters, puzzle and indie games, unique Japanese imports, and more.
April's New PS Now Additions
APB Reloaded
Azkend 2
Baseball Riot
Dark Rose Valkyrie
Dead Island Retro Revenge
Dynamite Fishing World Games
F1 2016
Homefront
Homefront: The Revolution
Mantis Burn Racing
Mighty No. 9
Omega Quintet
PS3 > PS4 upgrades
Risen 3 Enhanced Edition
Saints Row: Gat out of Hell
The Unfinished Swan
March's Most Popular PS Now Titles
Red Dead Redemption
NBA 2K16
WWE 2K16
Mortal Kombat
Fallout: New Vegas
Sid Meier's Civilization Revolution
The Last of Us
God of War 3 Remastered
The Elder Scrolls IV: Oblivion
Payday 2 Crimewave Edition
If you haven't given PlayStation Now a try yet, check out the seven-day free trial for PS4 and PC to experience the streaming service for yourself. PS Now provides unlimited on-demand access to a growing library of over 600 games, with new games added every month, and no game downloads required. PS4 save data in PS Now is also compatible with PS Plus cloud saves, so you can upload/download save files to and from your own console.
Stay tuned to PS Blog for more PlayStation Now updates. Happy gaming!