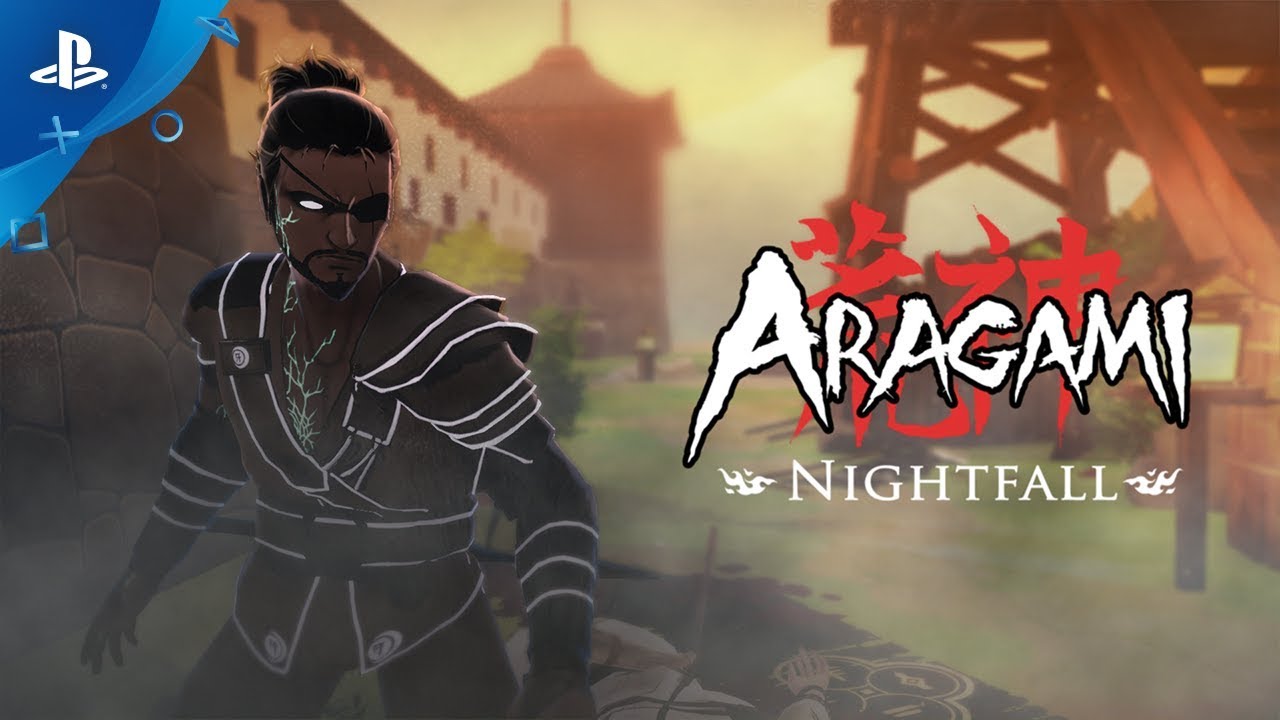 New story, characters, weapons and more come to Lince Works' stealth action game.
Hi there! David Leon here, studio director from the Lince Works team. We've got some great news that we've been really edging to tell you for quite some time now, so here goes.
Over the last few months we've been hard at work on a new expansion to Aragami. We've called it Aragami: Nightfall and it'll be releasing very soon.
First off, all of us from the team want to send an immense thank you to all our fans who supported the original game. Thanks to you, we've been able to remain independent and develop our games in the way we want and we'd never have been able to even do something like Aragami: Nightfall if the game didn't reach so many people.
So again, from the bottom of all our hearts, thanks for joining our stealth ninja family!
For those new to the game, let me catch you up quickly.
Aragami is a 3rd person action stealth game where you play as an undead assassin with the power to control the shadows. It's built on our love of the true stealth classics – Tenchu, Metal Gear Solid, Mark of the Ninja. They delivered a real sense of tension and strategy, which we believe has been missing over the last few years.
To us, there is something special about being outmatched, outnumbered, and alone. Not having any ability to gun down waves of enemies in one swoop or relying on regenerating health.
Your main weapons are your cunning, your sword, and darkness. You can use your powers to play as a Ghost, remaining undetected and getting to your target without a whisper. Or you can play a total Demon, slaying everyone in your path and using your powers to wreak havoc on those who would stand against you.
Aragami: Nightfall is all of this with more added in. So, what's new in this expansion?
What is Aragami: Nightfall?
Aragami: Nightfall is a whole new story and campaign that takes place before the events of the original game.
You will play as either Hyo or Shinobu, two deadly shadow assassins who are looking for a mysterious 'Alchemist'. Their journey will take them through all new areas, challenges, and scenarios, answering many questions and mysteries from Aragami along the way.
For Aragami: Nightfall, we gave Shinobu and Hyo all new moves and powers. If you played Aragami before, you will notice that both new protagonists have new weapons and finishing moves, which they can use to dispose of their enemies in creative ways.
To go along with the new kills, we've introduced new Shadow Powers. One of the new additions is the Shadow Grenade — perfect for blinding a group of enemies.
The Kunai is making a comeback – but with an explosive twist. And finally, Twin Shadow will allow you to call upon your teammate to assassinate a specific target you marked.
The best part? Players can ninja their way through everything in single player mode, or together with a friend in online co-op.
Once again, we want to thank all of our fans for allowing — and encouraging — us to create more content for Aragami. Nightfall will be here soon, and we will show you more footage as we get closer to launch. We are always looking for comments, feedback, questions, and ideas, so don't be shy: let us know what you think!