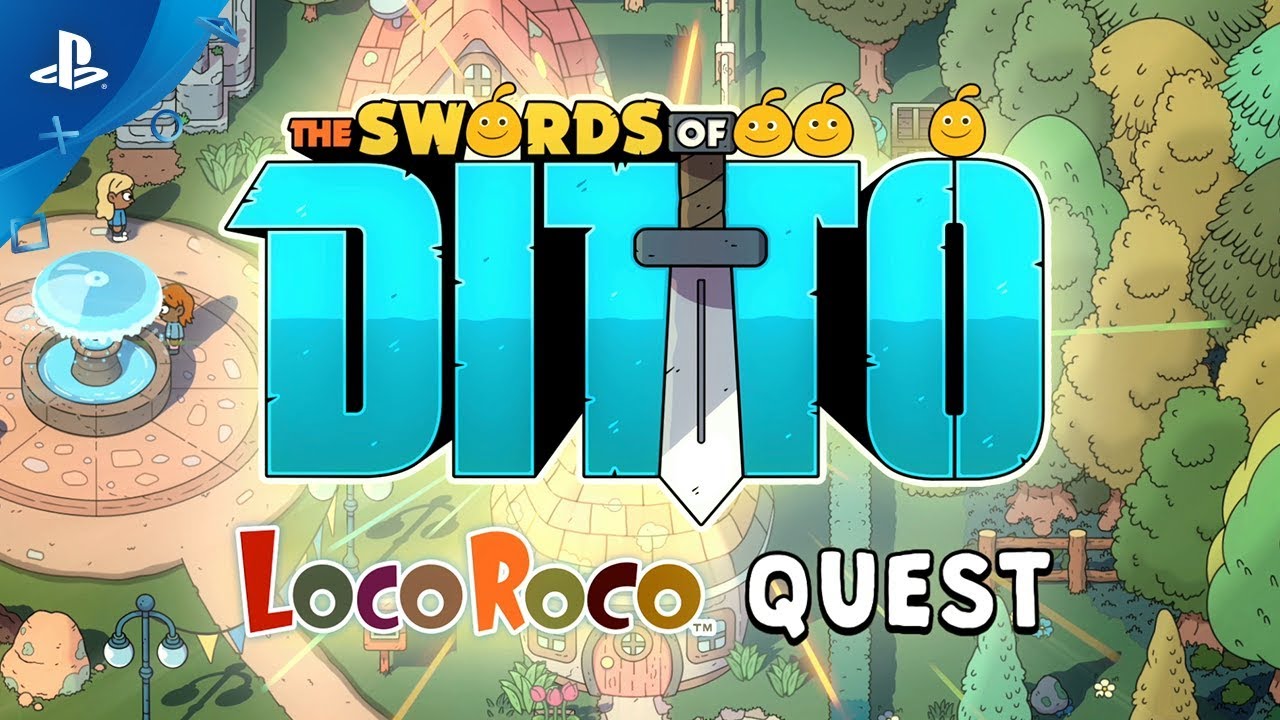 Learn how this unbelievably adorable collaboration came to be.
Greetings, fellow heroes of legend! The Swords of Ditto development team here at onebitbeyond are insanely excited to announce that our upcoming adventure RPG will be graced with a small, but very special, LocoRoco quest! Our team couldn't be more excited to share this with the PlayStation community and provide a special sneak peek at this collaboration. Many thanks to our friends at PlayStation and SIE Japan Studio for their love and support in putting this together! If you are as excited as we are for The Swords of Ditto, it's now available to pre-order at PlayStation Store with a 10% discount (20% for PS Plus members).
We've always been fans of the LocoRoco series since it first launched in 2006 on PlayStation Portable (plus the recent remasters on PS4!). We spent countless hours toiling away to rescue those little yellow jelly LocoRocos. While we were developing The Swords of Ditto, we wanted to really take advantage of our partnership with PlayStation, so we asked if there was an iconic series we could recreate on the Isle of Ditto. Our highest hope was to work with LocoRoco and, lo and behold, it turns out that SIE Japan Studio loved the idea and gave us the go ahead to bring their wonderful characters to life in our project.
The first step of this collaboration was to figure out a smart, seamless way to integrate LocoRoco into The Swords of Ditto while giving players something truly surprising and unique. It became clear that a secret dungeon themed as a small LocoRoco quest would be ideal and a nice juxtaposition to the usual dark and gloomy secret caves that populate each new world with every run. Our team then combined the idea of collecting the LocoRocos while defending yourself from the mean ol' Moja Troop to create a nifty quest that felt equally true to both LocoRoco and The Swords Ditto.
Next we worked closely with PlayStation and SIE Japan Studio to recreate the LocoRoco vibe inside The Swords of Ditto's special quest, sharing designs and gameplay samples as we worked. The SIE Japan Studio team was gracious enough to share the game assets with our group and worked with us to get the animation of the characters, their faces, and their reactions just right – even making sure we got the shape and snoring of Nyokki perfect. From the art and animation to the music and sound effects, we think that this quest will be a real treat for fans of the LocoRoco series.
The last challenge was the reward for completing the quest, again something that we wanted to fit both games and feel like something pretty special for players to obtain. While we don't want to give all our secrets away, let's just say both games have quite a bit of rolling around for their heroes…
It's been a pleasure to work with PlayStation and SIE Japan Studio on this collaboration and we can't wait for you all to find our little yellow friends on April 24 when The Swords of Ditto launches on PlayStation 4!