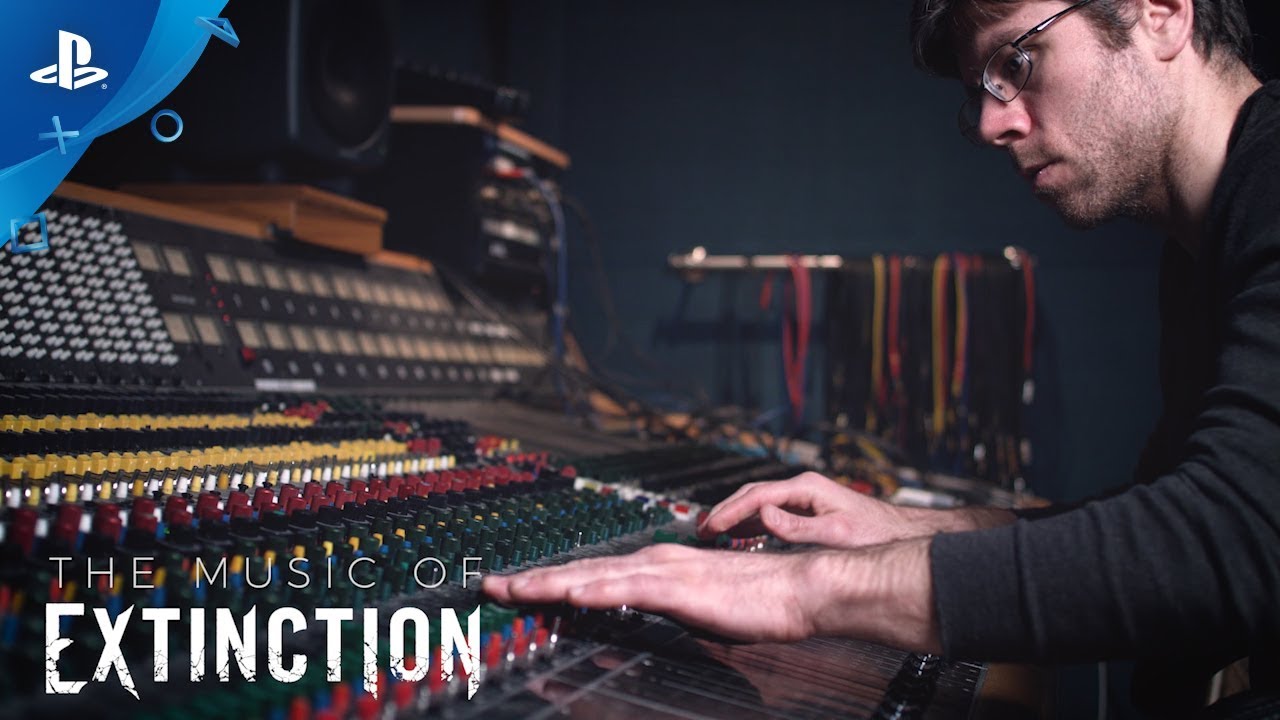 Behind the scenes with composer Jeff Broadbent and cellist Tina Guo.
Music is perhaps the most underappreciated aspect of a video game… but it is so incredibly important. We were lucky enough to find two of the most talented musicians in the industry to work on Extinction. Jeff Broadbent – award-winning composer, whose work is credited in numerous television shows, motion pictures, and video games – and Tina Guo – an international performer and cello soloist – put their combined talent and intuition to work on Extinction.
Today's exclusive video shows us just how the two artists made the game come alive with their music. Broadbent, who's contributed to projects such as X-Men: Days of Future Past, The Lazarus Effect, and Transformers: Dark of the Moon, composed the theme song for Extinction, while Tina Guo played cello for the title song.
"It was awesome working with Tina," said Broadbent. "She's such a gifted and talented musician."
Tino Guo, who has worked on music from Sherlock Holmes, Iron Man 2, and Wonder Woman, managed to evoke in her cello solos the sense of adventure and impending doom that Extinction is all about.
Extinction focuses on a lone warrior named Avil – the last of an ancient order of Sentinels and the only one able to hold back the oncoming hoard of monstrous, 150 ft. tall beasts known as Ravenii. In the game, players take on these massive ogres in a last-ditch attempt to save the human population. At its core, the game is challenging, putting players in the role of humanity's final and only hope. Death to Ravenii comes only with decapitation. As the game progresses, the Ravenii become more complex, donning complicated sets of armor, all of which require different skills and maneuvers to dismantle.
But Extinction is not just about Avil and his mighty sword. Avil will use everything at his disposal, including the environment, to combat the Ravenii. He will scale buildings, trees, stone walls and lofty towers to get to the colossal creatures; he'll find and use distinct portals to send innocent civilians to safety; he'll take on the Ravenii's minions, both on land and in air.
The adversaries and challenges that await Avil are numerous, and the game wouldn't be complete without music that conjured the same sense of urgency players will feel attempting to take on the waves of Ravenii. We hope you enjoy taking a look at how Extinction's music helps deliver the feeling and message of the game. Extinction arrives April 10, 2018 and is available to preorder now.