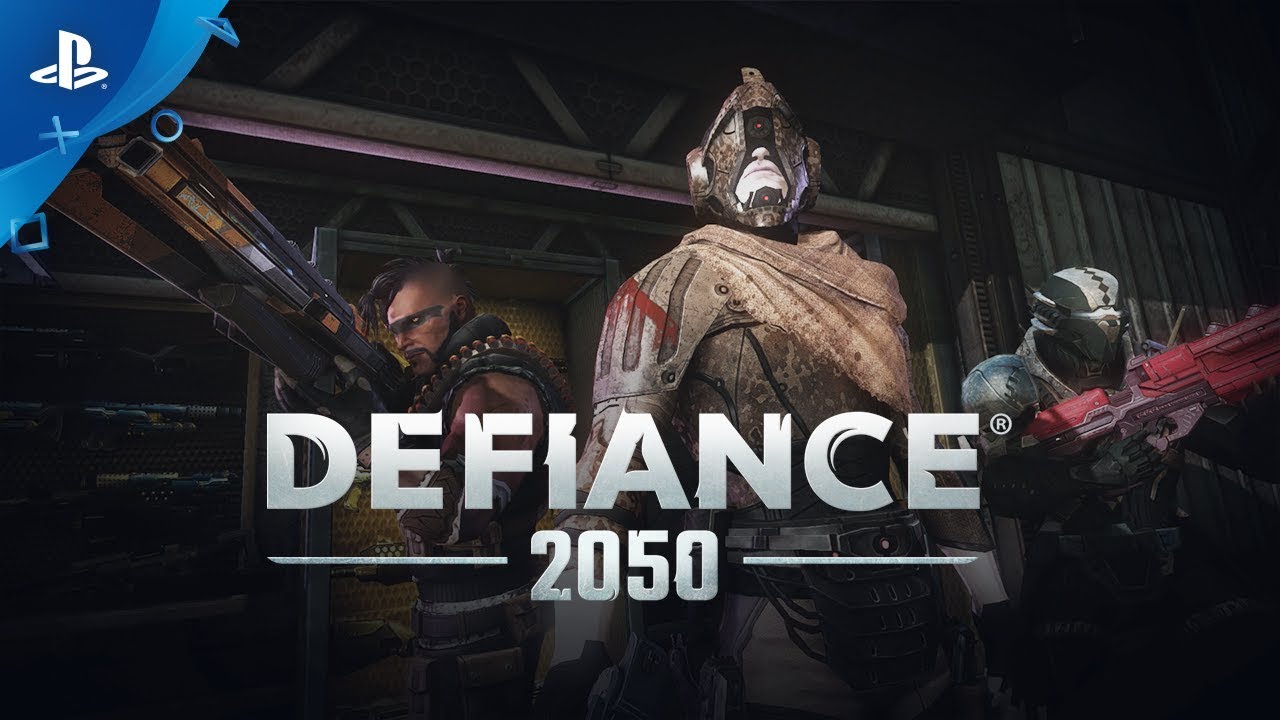 Calling all Ark Hunters! Get an early first look at the massive free to play action shooter coming to PS4 this summer.
Blast it all to hellbug! Defiance 2050's summer release can't come fast enough, but now's your chance to suit up early for our first closed beta weekend. We're looking for new recruits and veteran Ark Hunters to lead the charge in the first fights of Defiance 2050 for PS4 between April 27 and 29. Sign up for Defiance 2050 beta here.
Defiance 2050 is a free to play, futuristic, online action shooter set in a post-apocalyptic world filled with alien ark technology. This advanced ark tech crashes down upon the world from the wreckage of the destroyed ships orbiting Earth in what we call arkfalls.
Arkfalls aren't the only things invading Earth! Hellbugs are brutal little monsters that are here for two reasons: to eat your face while you're fighting for your life, and to chew bubblegum… and they're all out of bubblegum.
Explore this vast, partially terraformed world and work with players around the world in co-op events or face off against fellow ark hunters in fast-paced PvP combat. Earn devastating, ark tech-empowered loot in the process and customize your character to fit your playstyle! Prepare to go full on assault as you get to exclusively play the Assault class and be sure to switch it up with all the weapons, mods, and equipment you collect in the beta.
The best way to discover what's new about Defiance 2050 is by taking the battle into your own hands. It's hellbug hunting season this April, so sign up and fight for the future! Note: Defiance 2050 beta will be limited to North America on PS4 for this event.