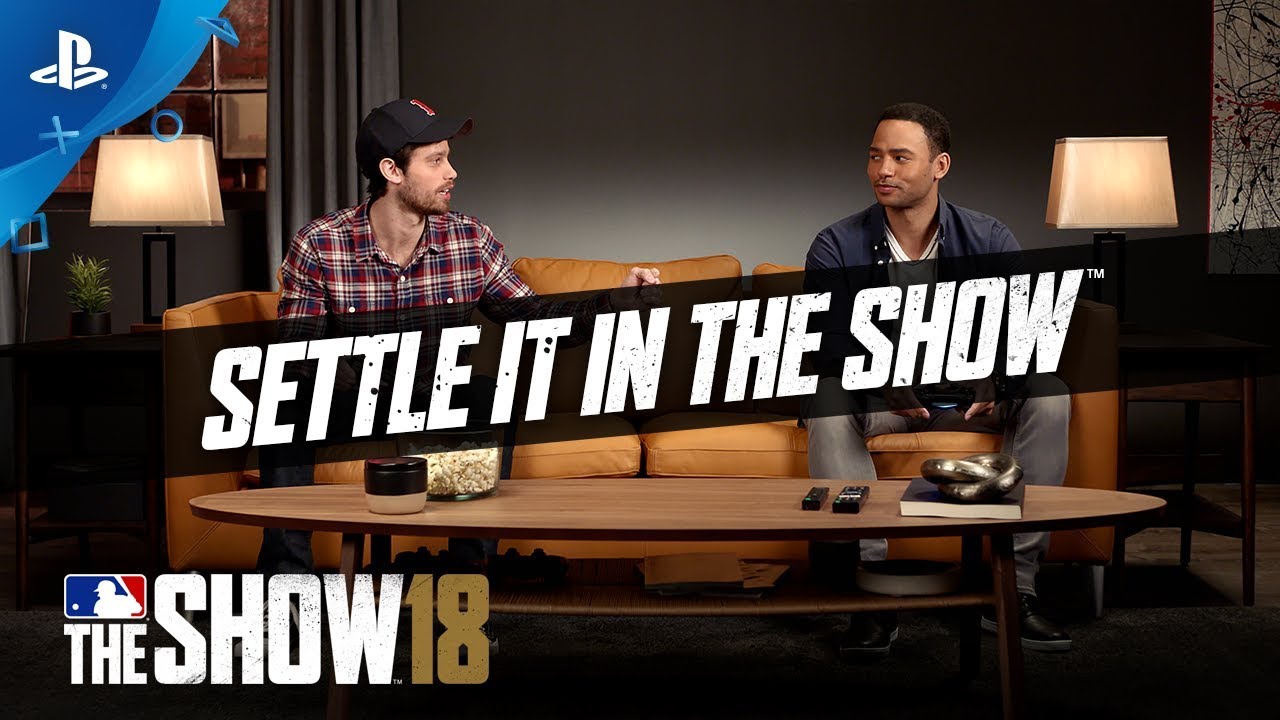 We run down the top ten starting pitchers, right fielders, shortstops, and more in MLB The Show 18.
This year we've made a number of significant changes in MLB The Show 18 that we're excited for you to get your hands on later tonight! Starting at 8PM PT, we'll be streaming from live.playstation.com and counting down the minutes until the game is available from the PlayStation Store!
In case you haven't see all the latest news on the improvements and changes for this year, here's a quick summary:
Road to the Show
New Archetypes and Attribute Caps – Create more believable players and they reflect the various types of players currently found in baseball. Each will have their own suggested primary positions, and there are specific ones for infield, outfield, and pitchers.
New Two Part Progression – Road to the Show character progression is controlled by two parts: on field performance and Focus Training choices.

On Field Performance – Every on the field action you make will feed into your player's attributes and you will be able to track these gains, both during the game, as they happen, and at the end of the game, on the Base Gains screen.
Focus Training choices – presents a quick choice experience where you choose from short list of options to specifically focus and train your player, in order to improve. You will choose the training exercise that suits your needs and then improve the specified attributes.
Franchise Mode
New Front Office Phases – We've broken Franchise mode down into 19 unique phases that contextualize the important moments general manager's experience in a typical MLB season to help guide your franchise to success.
New Retro Mode – New this year, play at any time with your franchise team in Retro Mode, bringing simplified gameplay controls and a retro presentation package to recreate that nostalgic feeling from past baseball video games.
Critical Situations – As the season progresses, you're prompted to join in on intense gameplay moments that occur during different games.
Player Lock – Play as a single player on your team and experience the game from their perspective.
Quick Manage – A text-based simulation that unfolds based on your decisions and input. You also have the option to jump in and out of the action at any time.
Manage Full game – For our most hardcore fans that enjoy managing a team. You have the ability to jump in game as the manager and make every management decision for your team.
Diamond Dynasty
New Flexible Program System – Pick your missions and play through small programs to advance to larger programs to acquire highly coveted players like Babe Ruth from his heyday.
Immortal Legends – We blew the roof off of the attribute system to support these Immortals in Diamond Dynasty. The cap on attributes now extends beyond 99, meaning the Ryan Express and the Great Bambino will command an unprecedented level of respect
New Legends including Babe Ruth
Earn new legends like Babe Ruth in Diamond Dynasty or take them out for a couple of swings in Franchise or Exhibition mode.
New Batting Stance Creator
Batting Stance Creator will allow you the opportunity to tweak and adjust that perfect batting stance to reflect your personal style. We even exposed the values, so you can share these with other people. All of these adjustments to provide a deeper level of customization and uniqueness to created players.
As things start to heat up for baseball, check out the top 10 players of each position and their corresponding overall rating in MLB The Show 18 below!
Don't miss out on First Pitch weekend, starting on March 23 and giving early access (up to 4 days) to those who pre-order from participating retailer. You can also stay up to date on all things MLB The Show 18 by following us on Facebook, Twitter and Instagram.