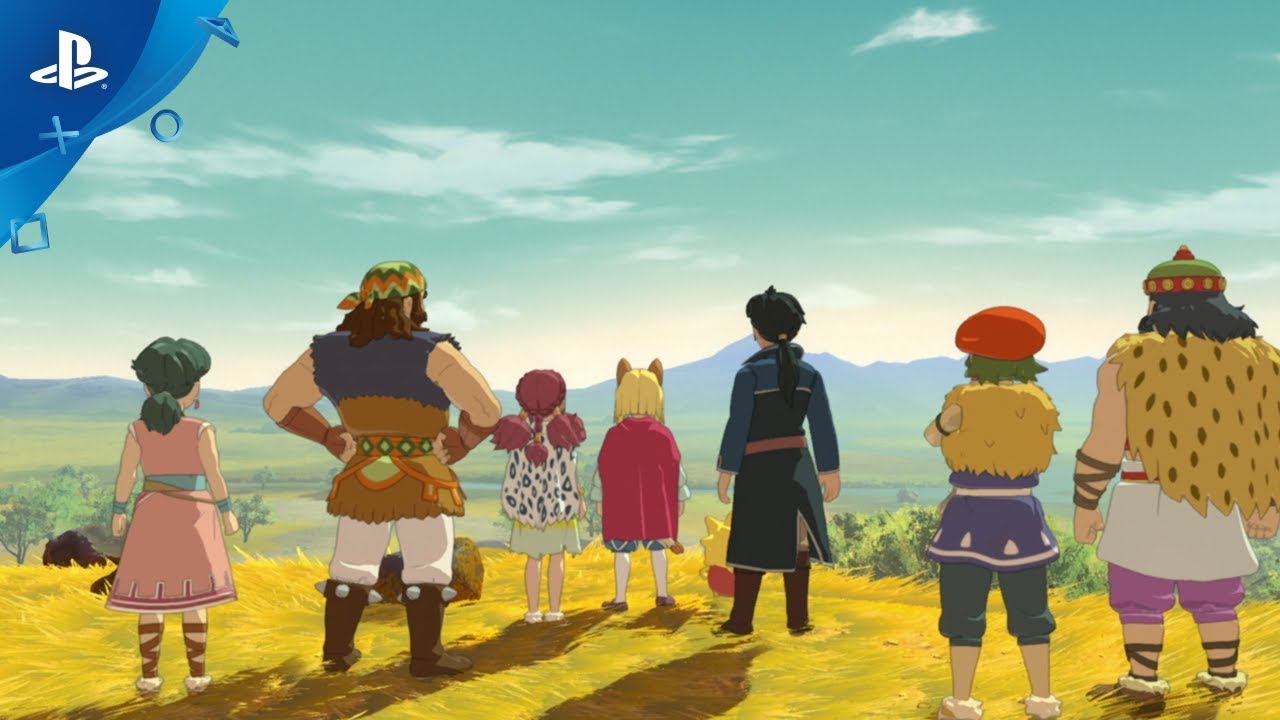 Joe Hisaishi, Yoshiyuki Momose, and Akihiro Hino return to score, design and direct the long-awaited JRPG sequel.
Greetings PlayStation fans, can you believe it!? Ni no Kuni II arrives in a matter of days! To celebrate the launch of the game, we wanted to share the launch trailer with you and give you a peek behind the curtain into the super team that's bringing this epic JRPG to life!
The Maestro – Joe Hisaishi
Returning from the first game to compose the melodic soundtrack for Ni no Kuni II is none other than Joe Hisaishi. Mr. Hisaishi has composed and directed music for such Studio Ghibli classics as Princess Mononoke, Spirited Away and Howl's Moving Castle. For a game that's as large as Ni no Kuni II, Mr. Hisaishi believes that a wide variety of music is required. The challenge for him was to blend the score so it fits the different tones of the game, an orchestra was used to emphasize the soundtracks rhythms. Be sure to pay close attention to each new area you visit, you may find yourself humming and nodding along to one of the many catchy tunes.
The Artist – Yoshiyuki Momose
Also returning from the first game is character designer Yoshiyuki Momose. Another prominent figure from Studio Ghibli. Mr. Momose is best known as an animator and character designer for such classic animated films as Porco Rosso, Grave of the Fireflies and Spirited Away. Mr. Momose's goal as Character Designer for Ni no Kuni II was to have the player empathize with all of the main characters in the game, similar to when you watch a great film. In terms of design, Evan didn't take much effort to conceptualize. Roland was a different story, one of the biggest challenges was getting his face just right. It took over a month before the team decided on a final design for Roland. As for Tani, the game's heroine; Mr. Momose knew he had a winner as soon as he completed the initial concept drawing, the team thought she was very "cute".
The World Builder – Akihiro Hino
The President and Founder of Level-5, Akihiro Hino is a true visionary in the video game industry. His body of work spans over 30 titles, including Ni no Kuni: Wrath of the White Witch. He is spearheading the development of Ni no Kuni II and oversees every facet of the game. Mr. Hino is very passionate about this project, but what he is most proud of is the story. For Ni no Kuni II, he wanted to tell the story from two perspectives, a child's perspective (Evan) and an adult's perspective (Roland). Mr. Hino's vision was to weave a tale that kids, adults, and families would appreciate and build a world that is filled with a "wonderful warmth so that when you walk around in it you are truly captivated".
Get Ready to Start Your Adventure
Evan's journey starts on March 23rd when Ni no Kuni II: Revenant Kingdom arrives on the PlayStation 4. We hope you'll be a part of his adventure as he attempts to re-build his kingdom and finds out what it truly means to be a great ruler!