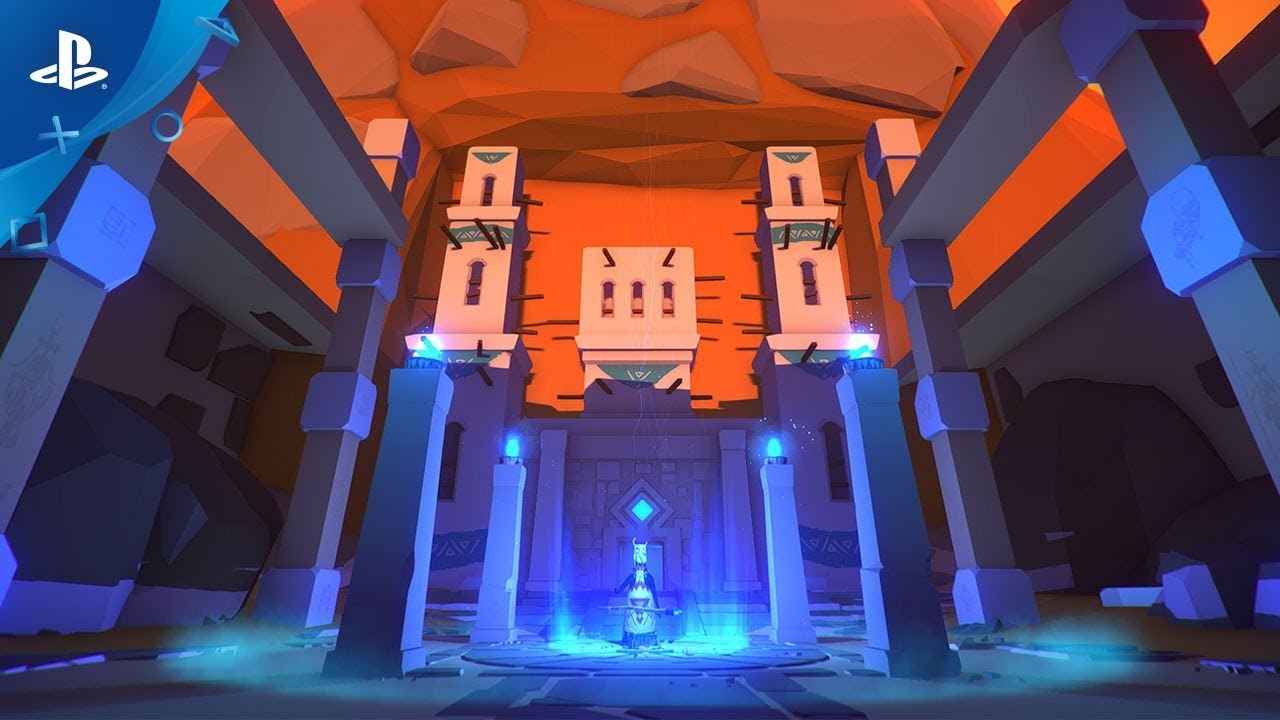 Solve cryptic puzzles in this atmosphere-driven poetic adventure, launching Tuesday for PlayStation VR.
Today we're excited to announce that we're ready to bring Rangi to PS VR. On March 6, 2018, PlayStation VR owners will be able to explore the African mystical universe of Rangi and solve its cryptic puzzles.
Inspired by African tribal art, ancient architecture, and colourful landscapes, Rangi lets you dive into a deep VR adventure that features stylized visuals, captivating music, and thought-provoking gameplay.
The graphics and sounds are more than just esthetic layers to the game, they blend fully with the game mechanics and narrative making Rangi's own identity.
Each level has a unique artistic flavor combining Africa's diversity in terms of cultures and influences. Very colorful at times, other times all green, violet, or yellow, the maps can be inside temples, ancient structures, or the outside world.
Drawing its inspiration from African folklore, Rangi's meditative soundtrack includes instruments like the sanza and djembe as well as an emphasis on human voices.
You play as Guriki, a shaman who interacts with the environment on a quest to recover the Music Giants life force, and restore rhythm to the world.
Explore the environments to understand their structure.
Move objects to connect colored lines and trigger various mechanisms.
Reconstruct ancient statues.
Use your wand to fly and recover energy fields.
Navigate deadly platforms and avoid obstables.
Check out Rangi for PS VR on March 6!