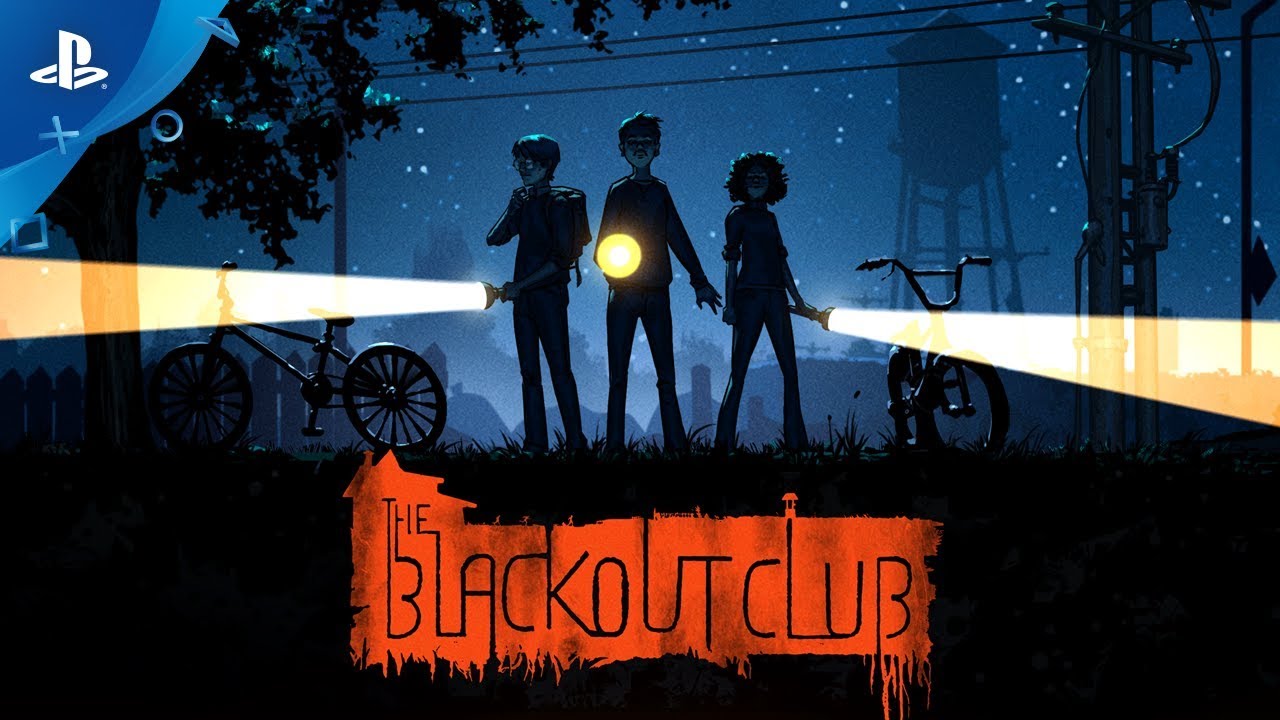 Team up as teenage paranormal investigators and uncover the twisted truth.
Hello, PlayStation fans! My name is Michael Kelly, a producer and designer here at Question. We're a small independent studio made up of former AAA veterans who worked together on games such as the BioShock series and Dishonored, as well as our indie debut The Magic Circle. Today I'm thrilled to finally announce our next game, The Blackout Club, a cooperative horror mystery coming out next year for PS4!
In The Blackout Club, up to four players become a team of teenage investigators uncovering a monstrous secret at the heart of their quiet community. Like many of our favorite horror movies and shows in the "teens vs. monsters" genre, we love vulnerable heroes working together to survive a harrowing journey into the unknown. Unlike those beloved movies, though, we put you directly in the protagonists' sneakers to solve the mystery together with your friends.
The Blackout Club follows a group of teens who bond over a shared secret. They've all been temporarily losing consciousness — sometimes for days at a time — and waking up in strange places with no memory of what they've been doing. During one such blackout, a friend of theirs mysteriously vanishes. No one believes them — not the police, not their teachers… not even their parents. The club's only recourse is to launch an investigation on their own.
Together, they pull on a series of threads that hint at a grand conspiracy that may or may not have supernatural origins. The teens coordinate to elude detection as they search for their missing friend and investigate the cause of their uncontrollable blackouts. And yet, caution is not always enough; each teammate must put themselves in harm's way to capture video evidence of their tormentors' plans so they can expose their dark agenda to the world at large.
Unlike most games where you fulfill a typical power fantasy, the members of The Blackout Club aren't strong enough to confront adults directly. Engaging in combat by yourself is a dangerous proposition with perilous consequences. There is strength in numbers, though, so cooperation is key. Your team will need to improvise ways to overcome challenges and operate as a pack, using hit-and-run tactics to outwit your foes.
You will have a variety of items and abilities to customize your loadouts and balance different play-styles with your team, including direct assault, ghostly stealth, and resourceful hacker. Do you want to specialize in loud, riotous diversions or cleverly-concealed traps? As you complete more missions, you will level up your characters and unlock new abilities and customizations. If you survive long enough, you might even discover the mysterious source of your blackouts — and the hidden talents locked behind them.
In The Blackout Club, you can drop in and out of a session with your friends for a single mission, or several in a row. Each mission takes place in the kids' own neighborhood and the bizarre network of tunnels hidden below the surface. An ever-changing variety of procedural elements populate the world, including enemy encounters, discoverable loot, and a range of objectives, making each night different than the last. Internally, we think of the experience as "the horror next door." If you dare, you'll explore a familiar modern community, and the twisted truth beneath it.
We would love to hear what you think about The Blackout Club and can't wait to share more with you soon! Check out the new teaser trailer above and follow us on Twitter to stay up to date about Question and The Blackout Club.