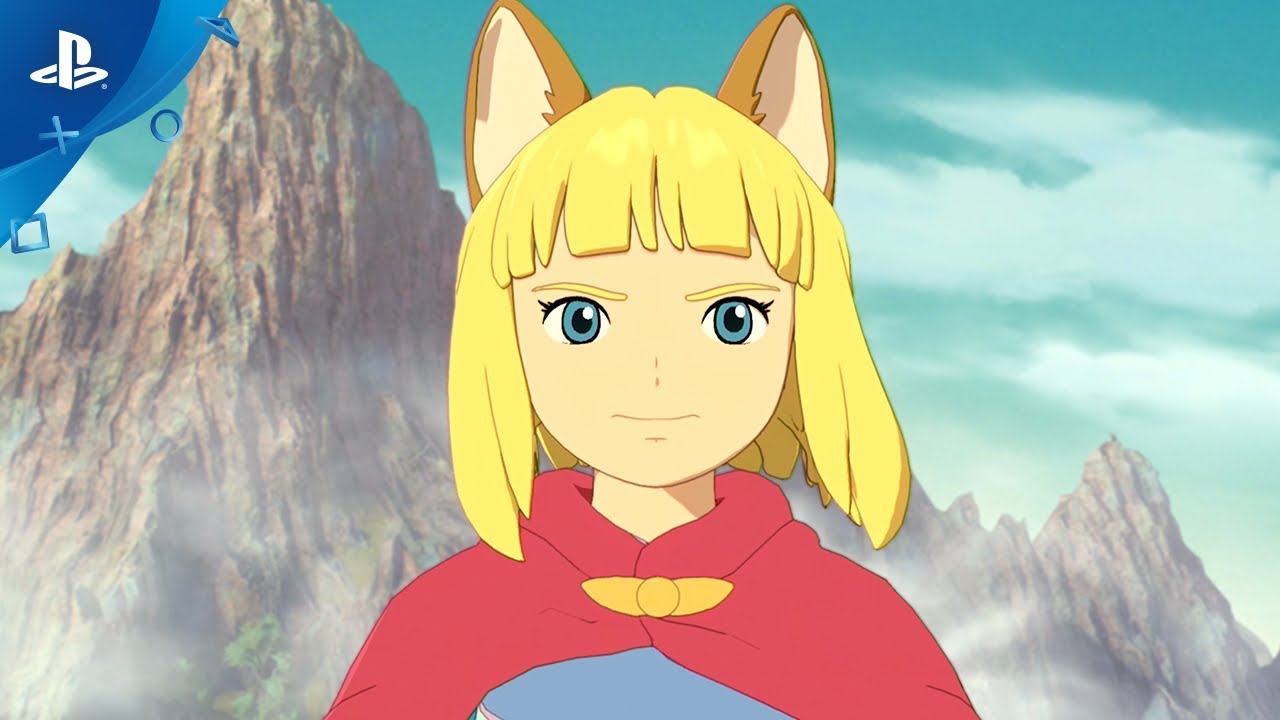 Go behind the scenes of the anticipated JRPG sequel and learn more about its revamped combat system, kingdom-building and Skirmish modes.
Greetings, PlayStation fans! We know you're super excited about the upcoming release of Ni no Kuni II on March 23, but we've got a huge update to tide you over…
Ni no Kuni II: Revenant Kingdom has gone gold, and March 23 is the date! The wait is almost over for the sequel to one of the most critically acclaimed RPGs ever. The graphical upgrade from the first game is astounding, the music composed by Joe Hisaishi is magical and the story created by Level-5 is something that will keep you enthralled from start to finish!
Now then, let's get into the details from the Behind the Scenes video. First off there's the combat system, it's a lot different from the first Ni no Kuni in many ways. You're now able to move, attack, switch weapons and characters in real-time. This allows allow an unprecedented amount of freedom in how you approach each battle.
Another huge aspect of combat are the Higgledies, if you're familiar with the Familiars from the first game, you'll feel right at home giving commands to these little guys. Higgledies are much more than just combat fodder, they'll go on the offensive during battle, cast spells, summon weaponry and buff your party. There are also a special class of Higgledies called Higgledy Heroes to discover and recruit throughout your adventure, each Higgledy Heroes has a unique look and personality. Outside of assisting you in battle, Higgledy Heroes are invaluable during your travels as they will open up new routes, clear pathways, and show you hidden passages.
Behind the Scenes – Kingdom Mode
Our main character of this story is Evan, a deposed King who must rebuild his kingdom. We didn't want you to just watch Evan return to glory as a ruler. To truly have a significant impact, we wanted you to experience what it's like to pick up the pieces and build your realm back up from scratch. That's where the Kingdom Mode comes in, this mode will allow you to develop your very own kingdom full of shops to buy items, forges to build weapons, centers to study magic and even facilities where you can build an airship to travel the over-world map. You can spend hours in Kingdom mode. It's so huge, it can be a game onto itself!
Behind the Scenes – Skirmish Mode
One of the most difficult aspects of ruling a kingdom is defending your kingdom from invaders. In order to showcase the large-scale battles associated with invasions we've created the Skirmish Mode. In this mode, Evan becomes a field commander with four units made of characters you've recruited to join your cause and kingdom. Completing these skirmishes will net you Kingdom Points that allow you to recruit new subjects, construct new buildings or expand your facilities in Kingdom Mode. In short, take out the invaders, grow your new kingdom and gain advantages on your journey to reclaim your place as the rightful king!
That's all for now PlayStation fans! The next big RPG is right around the corner. Get ready to experience Evan's tale when Ni no Kuni II: Revenant Kingdom hits the PlayStation 4 on March 23, 2018. Pre-order Ni no Kuni II: Revenant Kingdom digitally and receive the Special Swords Set and Proper Tidy Ring that will aid Evan in his travels.