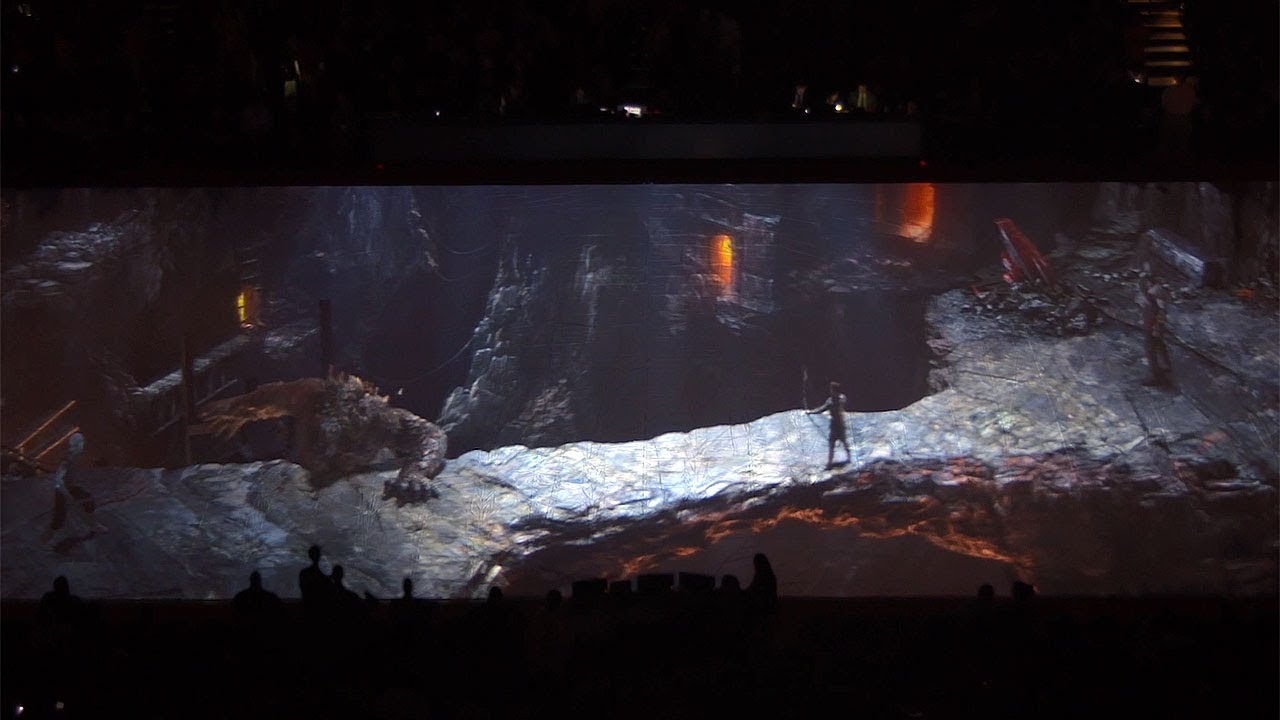 How the team behind God of War used projection mapping to give attendees of Saturday's game an unforgettable half-time experience.
As you may have seen this weekend, Kratos and Atreus made a special – and unexpected — guest appearance in Oakland, CA.
The immersive illusion employed cutting-edge technology called "projection mapping" to bring Kratos, Atreus, and the Norse world of God of War to life in front of thousands of fans. You can check out a recording of the performance above.
This projection-mapping magic uses ultra-bright video projectors together with powerful media server engines to paint vivid imagery complete with sense of motion and depth directly onto large surfaces. It could be a building, a wall around Asgard, a World Serpent…or in this case, the basketball court during half time. Because when you think of Norse myth, you think — basketball. Of course!
Santa Monica Studio drove the creative process over several months in collaboration with a fantastic company called Platige Image to ensure it aligned with our studio's vision for the game. After storyboarding the epic action sequence, we mo-capped the official in-game stunt performers for both Kratos and Atreus to ensure both characters moved and behaved in an authentic fashion.
This action vignette shows Kratos and Atreus facing off against Draugr, Helwalkers and one particularly unhappy Ogre. While this sequence does not appear in the game, its inspiration comes directly from Kratos and Atreus' adventure.
This is just one more step closer to God of War's April 20th release date, so stay tuned for more exciting info and content in the weeks leading up to the launch.
A big thank you to everyone who collaborated to bring this vision to life.