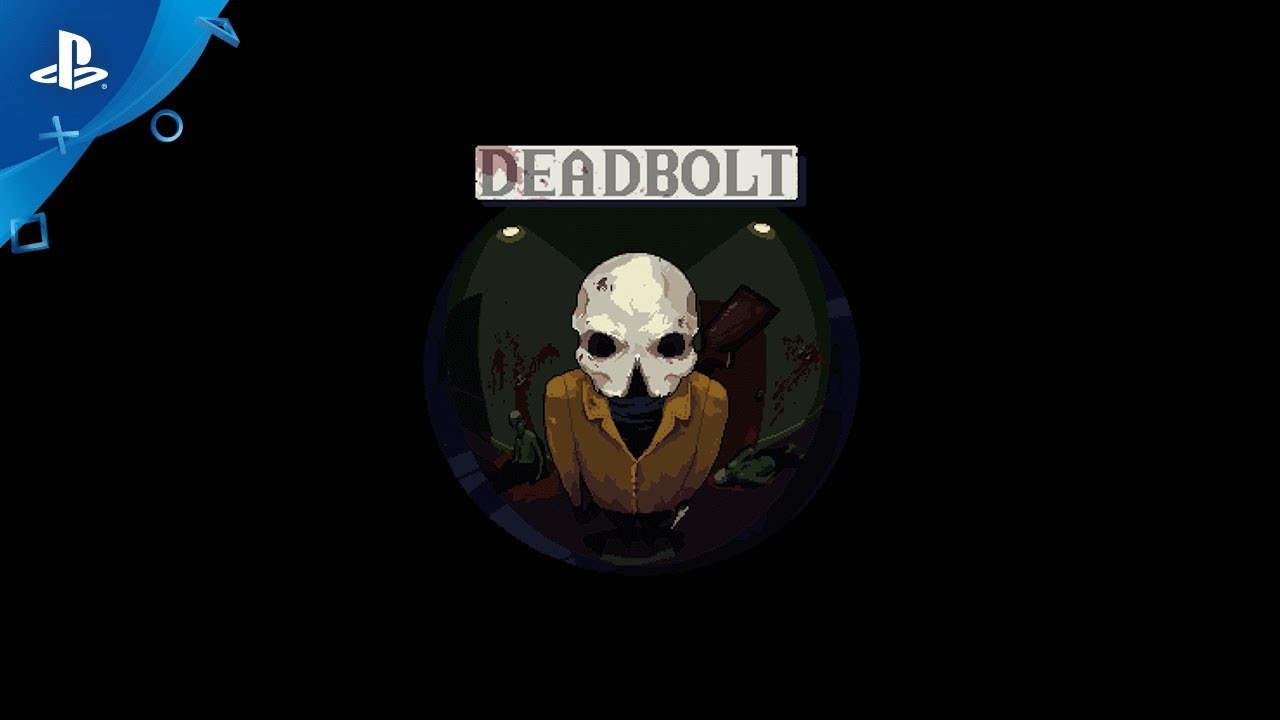 Control the Reaper in the second game from Risk of Rain creators.
Hello? Who's there?
Two years ago we had the privilege of bringing Risk of Rain to PlayStation platforms. Hundreds of thousands of players spent countless hours repeatedly dying and failing to leave the planet. Since then, we've been hard at work bringing our second game over to our new fans at Sony. Today, we're happy to announce that Hopoo Games have partnered up again with Code Mystics to deliver you a violent experience on PS4 and PS Vita: Deadbolt.
Deadbolt is an extremely challenging stealth-action hybrid taking place somewhere between life and death. You play as the reaper, tasked with a singular mission: to kill all undead. While the reaper has an impressive arsenal and skillset to kill the undead, he has one vulnerability — he dies in one shot… leaving you with no room for error.
Each mission is designed to be completed in many different ways and support diverse playstyles. Want to go in loud? Blast through the buildings with your flashbang and shotgun. However, if stealth is your thing, suppressed weapons may be your new best friend.
Completing missions will earn you souls that can be used to unlock weapons from Charon's arsenal tailored to your specific playstyle, such as Crossbows, Scythes, or a Semi-Auto Shotgun.
Deadbolt will release on both PS4 and PS Vita with cross-buy support on February 20, 2018. So get your revolver and lighter ready, and…
Knock knock.