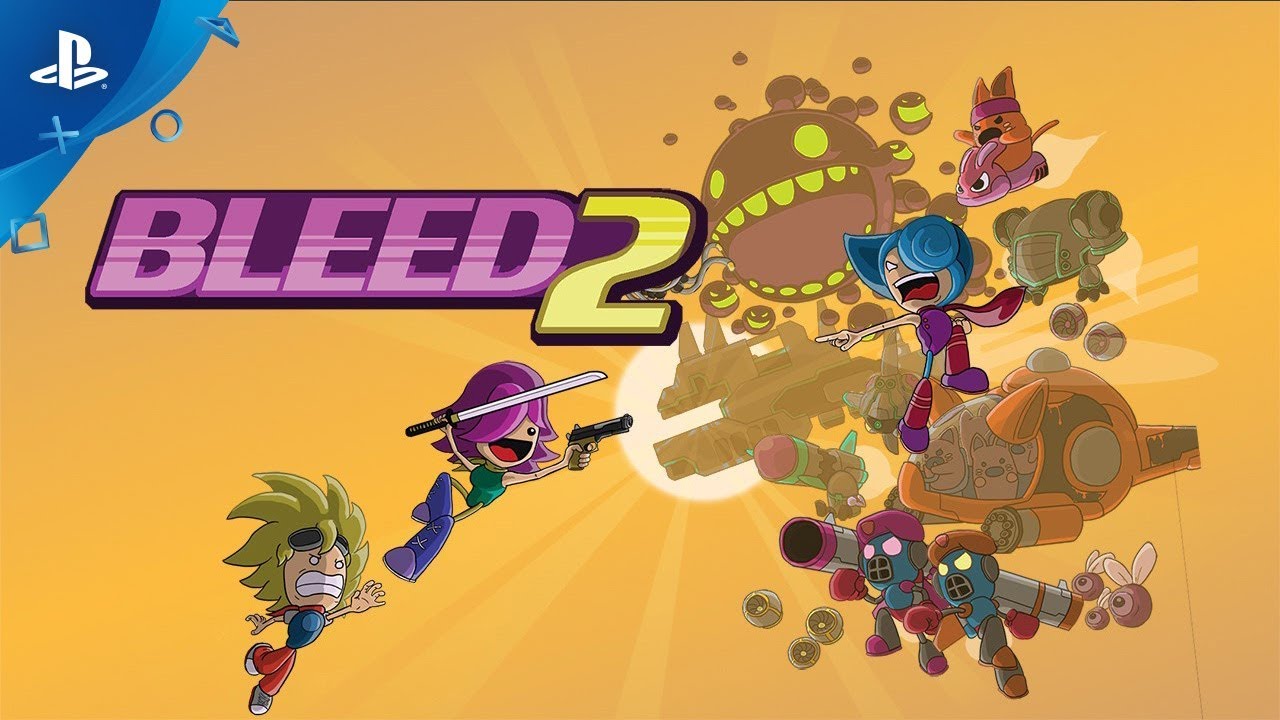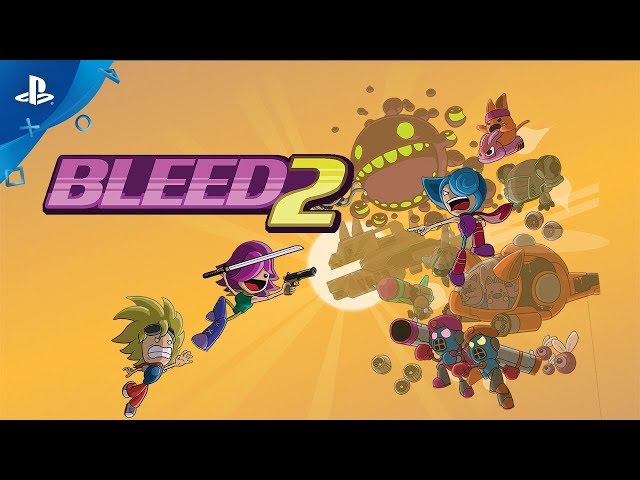 Five things to know aobut the runnin' and gunnin' sequel to last year's frenetic side-scroller.
Get ready to run-and-gun like you've never runned-and-gunned before! We've lit the fuse on Bleed 2 and the super slick mach-speed shooter starring pink-haired heroine Wryn is set to launch like a firework of pure exploding joy on 7th February!
To get you fully prepped for its arrival, here are five things you need to know about Bleed 2…
1. Bosses! Bosses! Bosses!
The action in Bleed 2 is caps lock INTENSE! From start to finish there's hardly a second to catch your breath. And a large part of that breathless action is spent going toe-to-toe with bosses. There are over 25 to test your mettle against. My personal fave? Easy. The 'Kitty Chopper' – an attack helicopter piloted by cats.
2. There's so much game to game (Part One)!
So, you power though Bleed 2's Story Mode in a single supersonic sitting of frenzied pink fury. What next? You're just getting started. There are seven levels to best with an S-Rank across four difficulties. Then, when your mind has transcended to a state of perfect Zen focus, there are the SSS-Ranks, which demand nothing less than perfection in three disciplines: Time (don't dally), Damage (don't get hit) and Style (don't forget to taunt).
3. There's so much game to game (Part Two)!
And once Story Mode has submitted to your superior skills, you've got Arcade Mode (complete the game with a single life!), Challenge Mode (take on up to three bosses at once!), and the all-new Endless Mode (rampage through randomly-generated levels!) to keep you blissfully busy.
And when you've done all that, shucks, do it again but different with one of the unlockable characters! Oh, and there's also local co-op for all modes, so you can grab a buddy, hunker your butts down on a couch and get your Bleed 2 on together!
4. Dash! Distort! Deflect! Dodge! Dispatch!
Master the five Ds to avoid defeat!
Dash: the ultimate in mid-air manoeuvrability, Wryn can triple-jump her way through the skies in a dazzling display of dexterity.
Distort: bend and defy the actual laws of temporal velocity to slow-down time.
Deflect: Wryn can use her katana to deflect deadly pink projectiles away from her.
Dodge: Combine the previous Ds to dodge like a demon and avoid being hit. Dispatch: kill all the baddies!
5. Go full Bleed with the Complete Bundle
If you missed out on the first Bleed and want to give it a whirl, I'm delighted to be the bearer of awesome news because we're also releasing the 'Bleed Complete Bundle' on the same day as Bleed 2. It's both the Bleed games in one almighty package.
Thanks for reading and don't forget the most important bit of info: Bleed 2 will be available 6th February. To stay up-to-date with Bleed 2 news, feel free to follow us on Twitter @DigeratiDM.