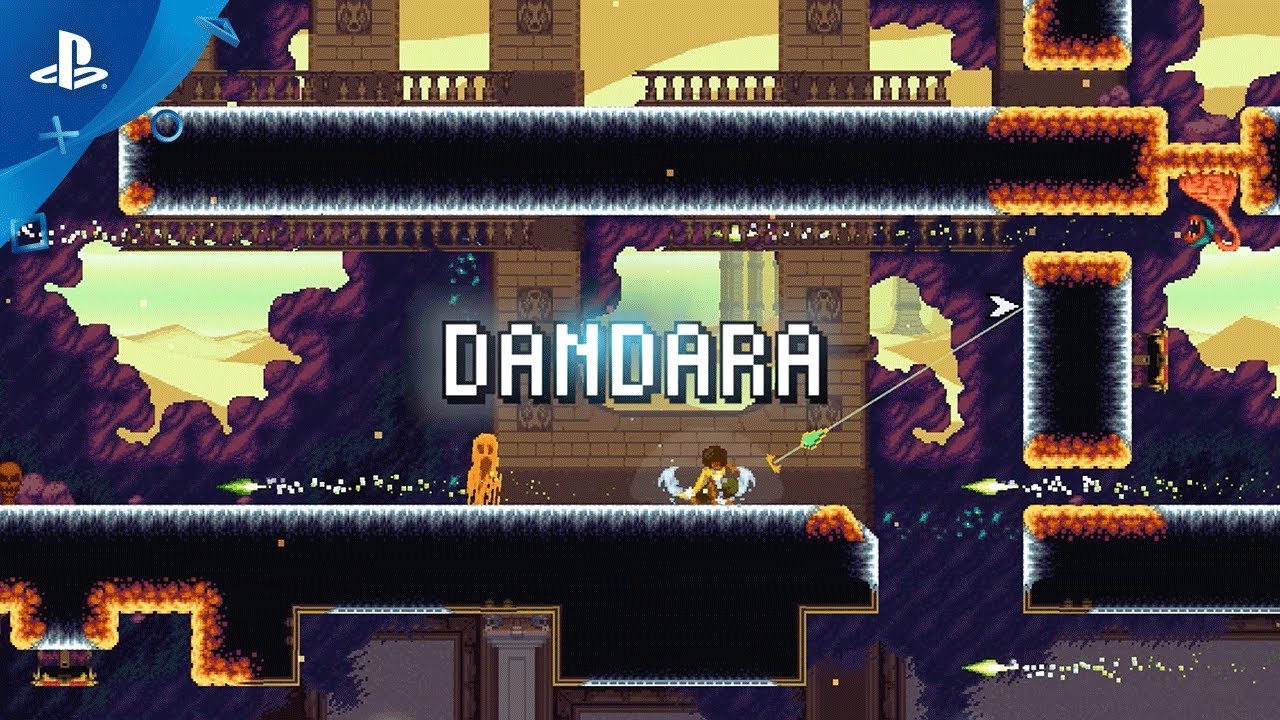 Jump into battle from any direction in this hyper-stylish action-RPG platformer.
Hello PlayStation fans! We're Long Hat House, and we will be launching Dandara on PS4 in just two weeks, on February 6, 2018. This is our first game on the PS4, and we're celebrating early with you by giving you the first look at our new trailer!
Dandara is our unique take on a side-scrolling action-RPG platformer. You play as Dandara, a heroine born from the Crib of Creation into the world of Salt — a once peaceful, dreamlike place now wracked with oppression. Under threat by the Eldarian Army, Dandara must travel and fight to bring order to this directionless world.
What makes Dandara stand out from others in the genre is the fluid, boundless nature of movement throughout the game. You don't walk or run, but jump everywhere you go. Traverse across floors, walls, and ceilings alike, and at times flip the entire world on its side as you move. Inputs are seamless and easy, making it possible to bound through entire stages rapidly.

Or with lightning quickness. Speedrunners, take note.

As you play, you start with a charged three-pronged attack that travels in the same direction you aim your movement; this can, of course, be upgraded as you explore the world and uncover its secrets. However, there are also several other weapons to unlock, like the Jonny B. Missiles that can pack a wallop from much farther away, and others that we won't spoil for you.

Dandara was inspired by the real-life Afro-Brazilian heroine from the 17th century who fought to save her people from oppression as well, and includes many visual references to our home town of Belo Horizonte in Brazil. We've worked very hard to get here, and are so ecstatic to finally be able to share it with the world. We hope you like Dandara and can't wait to hear your thoughts when it launches on February 6!