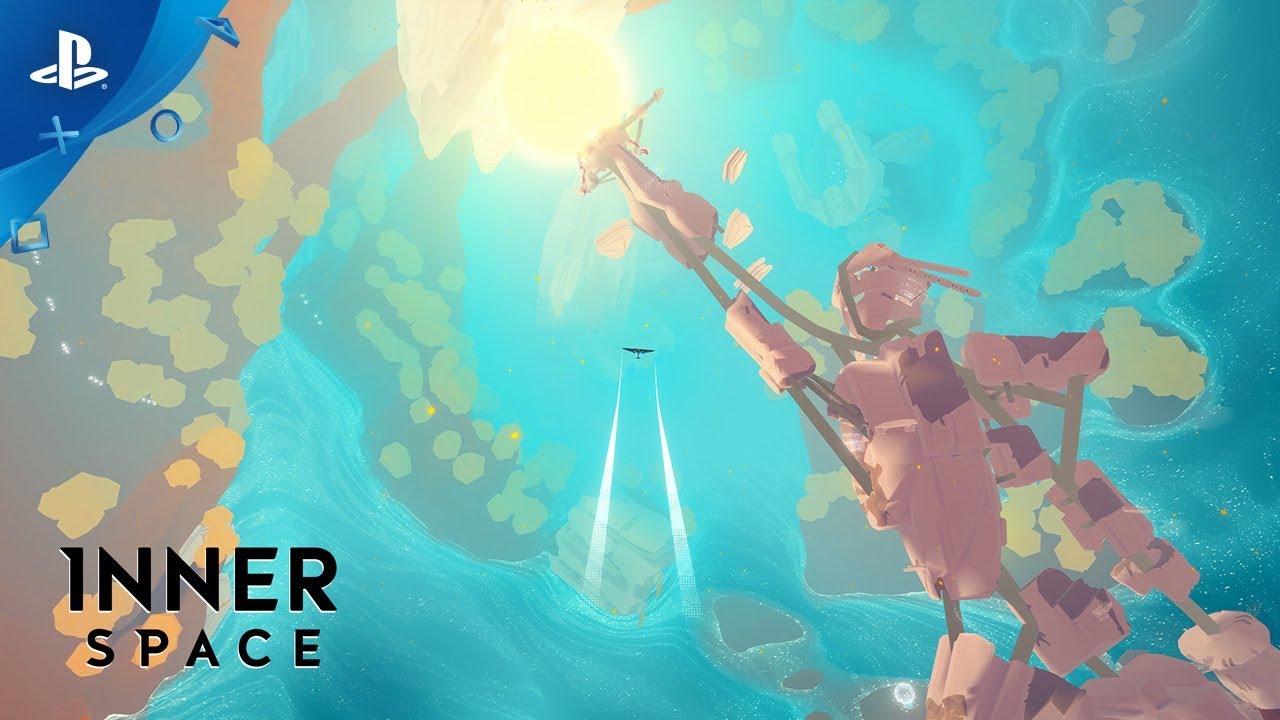 Hello from the PolyKnight team! Our first game, InnerSpace, is out today at PlayStation Store, and we have to say, this is a very different kind of flying game.
InnerSpace takes place in the Inverse, a universe of inside-out-planets where gravity pulls outward instead of in. This dying realm is home to ancient structures of a lost civilization, and flying inside these tight spaces is going to be a challenge. To compensate, we built flying mechanics that encourage agility and experimentation. Here are a few of our favorite moves. Enjoy!
These are some of our moves, but we're most excited to see what you come up with. We hope you enjoy InnerSpace, available now at PlayStation Store for $19.99, with 10% off for PS Plus members. Your greatest journey is within!