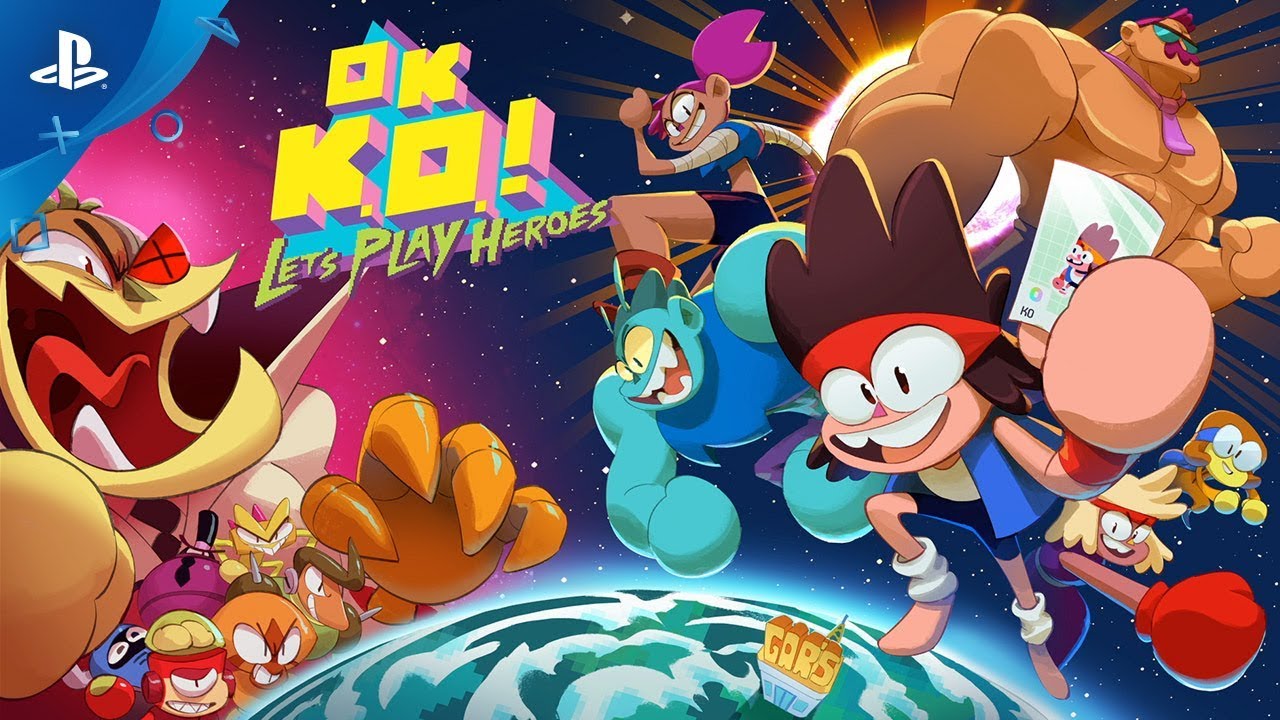 The creator of the Cartoon Network series explains how Capy's take on OK K.O.! is more than your average licensed tie-in game.
Hey whats up PlayStation Blog people! I'm here to announce that OK K.O.! Let's Play Heroes will be available on January 23rd!
Let's check out the first official gameplay trailer!
When I was a teenager, I got a job at a grocery store to fund my addiction to video games and comics. My feelings for that time would eventually inspire OK K.O.! I wanted to make something that felt like those lazy weekend afternoons playing games and watching cartoons. So imagine my surprise when I not only got to make a cartoon based on my idea, but a video game too!
Even as a cartoon fan, I'm immediately wary of cheesy tie-in games, so we knew this had to be different. We wanted to find a developer with an affinity for the material, and create the game in tandem with the show so neither the game developers or animators are trying to imitate one another.
It was a tall request, but Cartoon Network eventually connected me(and my Co-Executive Producer Toby Jones) with Capy Games, the developer of Super Time Force and Superbrothers: Sword & Sworcery EP. I'd known about Capy for some time and was excited to work with them, but when we started, there was no real show yet to base things on. We had an old pilot, some character designs and a few story ideas, but we were still brainstorming and developing the show, and we wanted the game to develop in the same way.
The basic idea for the game came from a couple of great hangouts where we geeked out about games we love, weird gameplay concepts and ideas for jokes. We immediately invited Capy into the animation process, so they could understand the characters and see where we were headed. It became a true collaboration, with Capy integrating many of our ideas into the game, while the show team found similar inspiration in many of Capy's ideas. In the end, Capy created an awesome game, with a storyline that works on its own.
I'm a big fan of when pieces of media feel personal to the people who made them- the OK KO! show is a labor of love and you can see the fingerprints of the artists in the final product. The game is the same way. You can see a specific, personal style that is all Capy! There's also tons of original animation by Capy and Exit 73 Studios. And the game features an amazing soundtrack by doseone (whos music you may have heard in Samurai Gunn, Enter the Gungeon, Niddhogg 2 and others).
OK, K.O.! Let's Be Heroes airs on Cartoon Network (go watch now!) and it's about a group of friends who work at a convenience store and are also cool heroes. The main character is a kid (K.O.) who dreams about leveling up so he can save the day just like the heroes he looks up to.
The console game, OK K.O.! Let's PLAY Heroes, is part side-scrolling beat-'em-up brawler, part RPG, and just like in the series, it's about questing to help your friends and fellow heroes while honing your own special skills. In the game, these quests play out kind of like a season of short episodes, where you're helping people at Lakewood Plaza Turbo, and as you build stronger relationships with those characters, you get to call them in to assist you in battle. And of course, it wouldn't be a beat-'em-up without tons of killer punches, kicks, jump attacks and super moves!
OK K.O.! Let's Play Heroes is coming to PS4 on January 23, 2018.