The clever minds behind your favourite games tell us what they're looking forward to
The team over at PlayStation EU have put together an excellent series of posts gathering some end-of-year thoughts from a group of prolific creators. We were thrilled with how they turned out, so we're running the series here as well. If you're based in Europe, do yourself a favor and bookmark the EU PlayStation.Blog for more high-quality, region-appropriate updates and announcements into 2018 and beyond.
---
Hear that? That's the sound of multiple Trophies being unlocked worldwide, as we try and clear our backlog in anticipation for what's ahead in 2018 and beyond. Some of the gamers causing that iconic sound to ring out? Developers of your favourite games this year, who are also rushing to clear their gaming calendars.
We asked them what titles have got them personally excited. Here's their selection.
God of War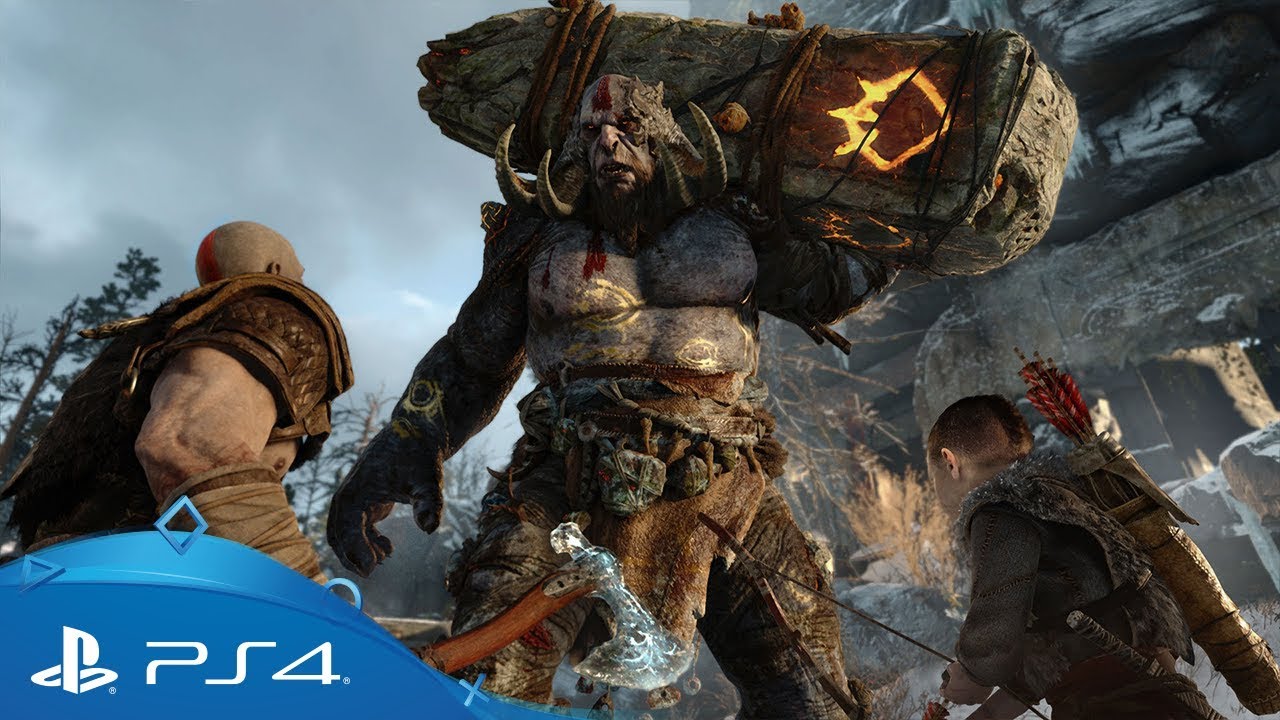 As chosen by…
"I am really looking forward to this father and son adventure. The new direction Santa Monica Studios is taking the franchise is looking very promising and I can't wait to see what larger-than-life set pieces they have been creating." Hermen Hulst, Co-founder, Guerrilla Games (Horizon Zero Dawn)
"It has been a while since the last title in the series, so I'm really looking forward to seeing how Kratos has evolved. From watching the video that has been released, I get a sense that the actions and gore are really going to live up to expectations." Fumihiko Yasuda, Director, Team Ninja (Nioh)
"The player experience is obviously great, but seeing how far they can push the technical limits of the PlayStation 4 hardware and thus raise the bar for game developers all over the world is both frightening and exhilarating at the same time! Seeing if my own predictions about how the story will develop is also something that I am secretly looking forward to a lot!" Naoki Yoshida, Director, Square-Enix (Final Fantasy XIV: A Realm Reborn)
Days Gone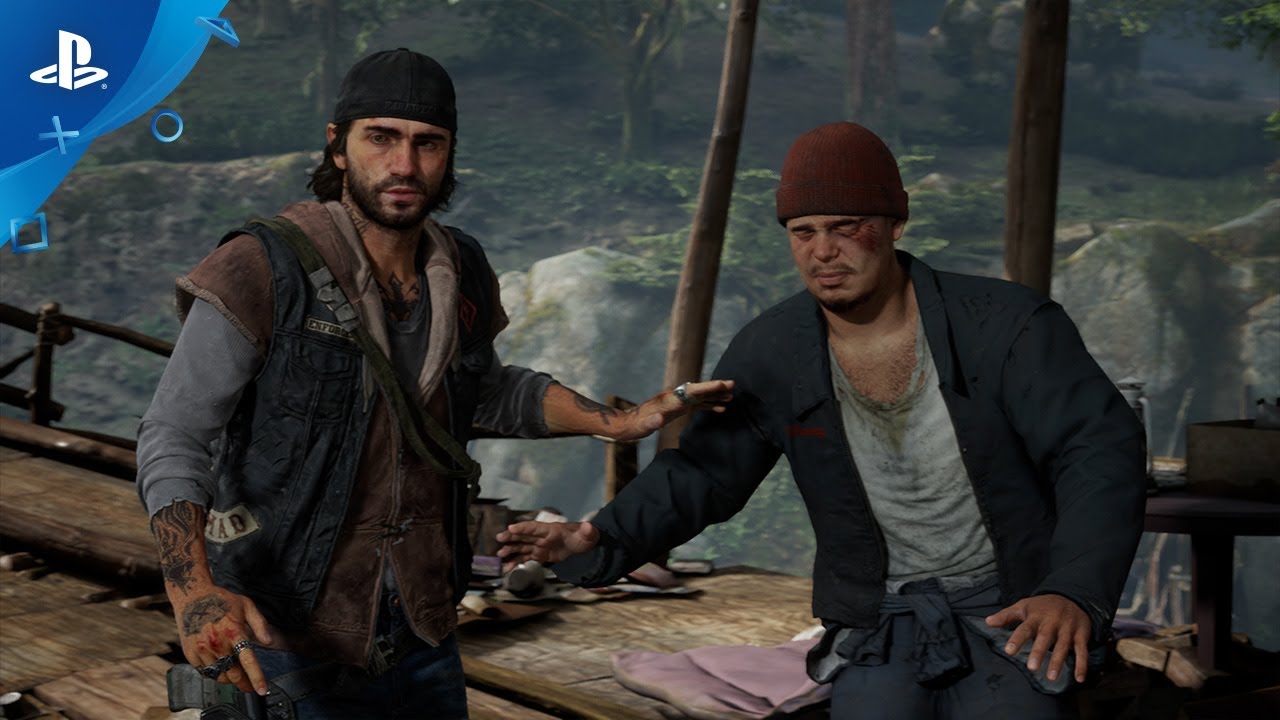 As chosen by…
"Days Gone looks like a fabulous mix of third person zombie carnage and smart storytelling that will be a brutal blast to play. I can't wait." Steve Goss, Director of Design, Supermassive Games (Until Dawn: Rush of Blood, Hidden Agenda)
"ZOMBIES, and bloody loads of them. Get in my PS4 Pro right now!" John McLaughlin, Senior Producer, XDev Studios
Marvel's Spider-Man
As chosen by…
"My son and I have played the trailer for Insomniac's Spider-Man so much that we've worn a groove in YouTube. Looks. Amazing. Cannot. Wait!" Capsar Field, CEO, Wish Studios (Knowledge is Power!)
"It just looks so much fun to play!" John Johanas, Director, Tango Gameworks (The Evil Within 2)
"I am really looking forward to experiencing the same kind of roller-coaster ride feelings from the movies in video game form." Takashi Katano, Director, Square-Enix (Final Fantasy XII: The Zodiac Age)
Monster Hunter: World
As chosen by…
"I have a big interest in seeing how fans overseas rate this new Japanese-made Monster Hunter that has been reborn for PS4!" Hiroaki Kato, Producer, Square-Enix (Final Fantasy XII: The Zodiac Age)
"I spent countless hours playing all the Monster Hunters and never get tired of it. I played it at PAX this year and it just stoked the fire even more. The level of polish is nuts. Can't wait!" Steve Madureira, Lead Designer/Lead Animator, Airship Syndicate (Battle Chasers: Nightwar)
Dreams

As chosen by…
"Of course I am very biased here, as I previously worked with Media Molecule a few years ago and Dreams was already in the works. Now I'm just eager to see how far they improved it. It's a very ambitious project with fabulous technology." Omar Cornut, Co-founder, Lizardcube (Wonder Boy)
"I had the chance to play it and it is incredible!" Raul Rubio Munarriz, Co-founder, Tequila Works (Rime)
The Last of Us Part II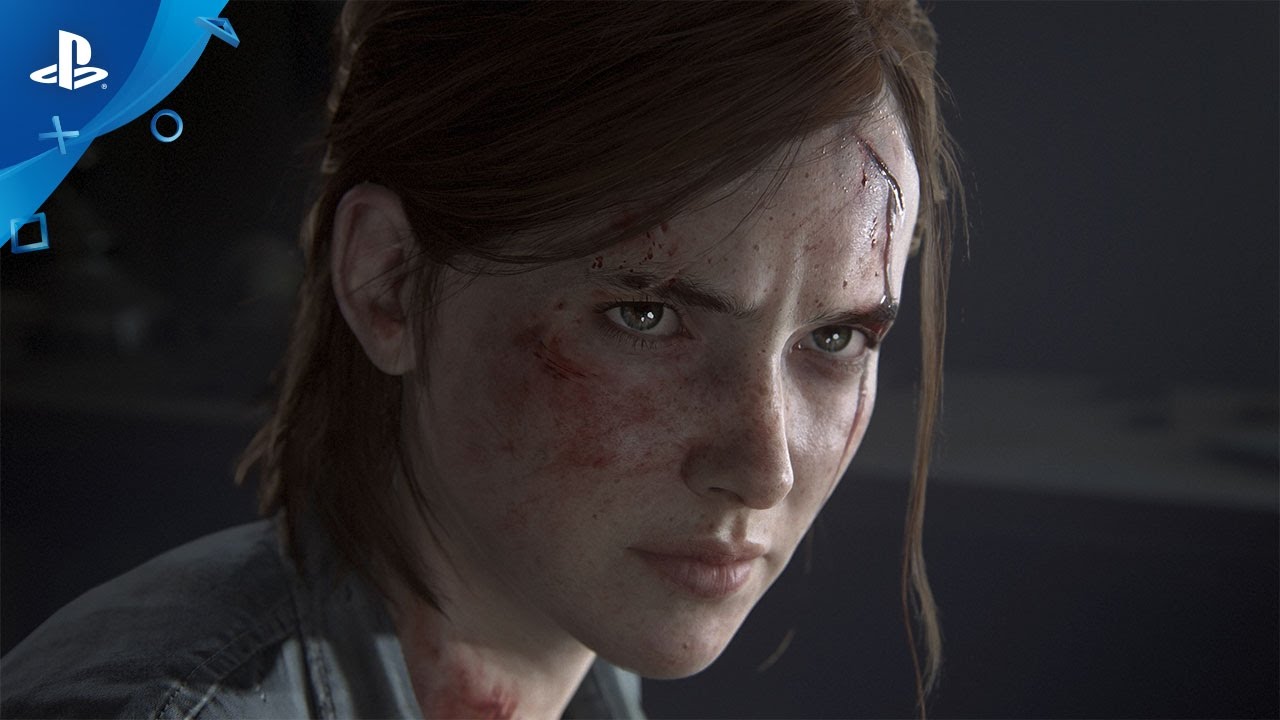 As chosen by…
"The first game was an amazing accomplishment that made me re-evaluate what is possible in terms of video game storytelling. Part II looks even more fantastic." Jens Matthies, Creative Director, MachineGames (Wolfenstein II: The New Colossus)
"I can't wait to see what Naughty Dog has in store for us. It's going to be heartbreaking, but oh-so worth it!" Brad Davey, Lead Designer, Sumo Digital (Snake Pass)
Red Dead Redemption 2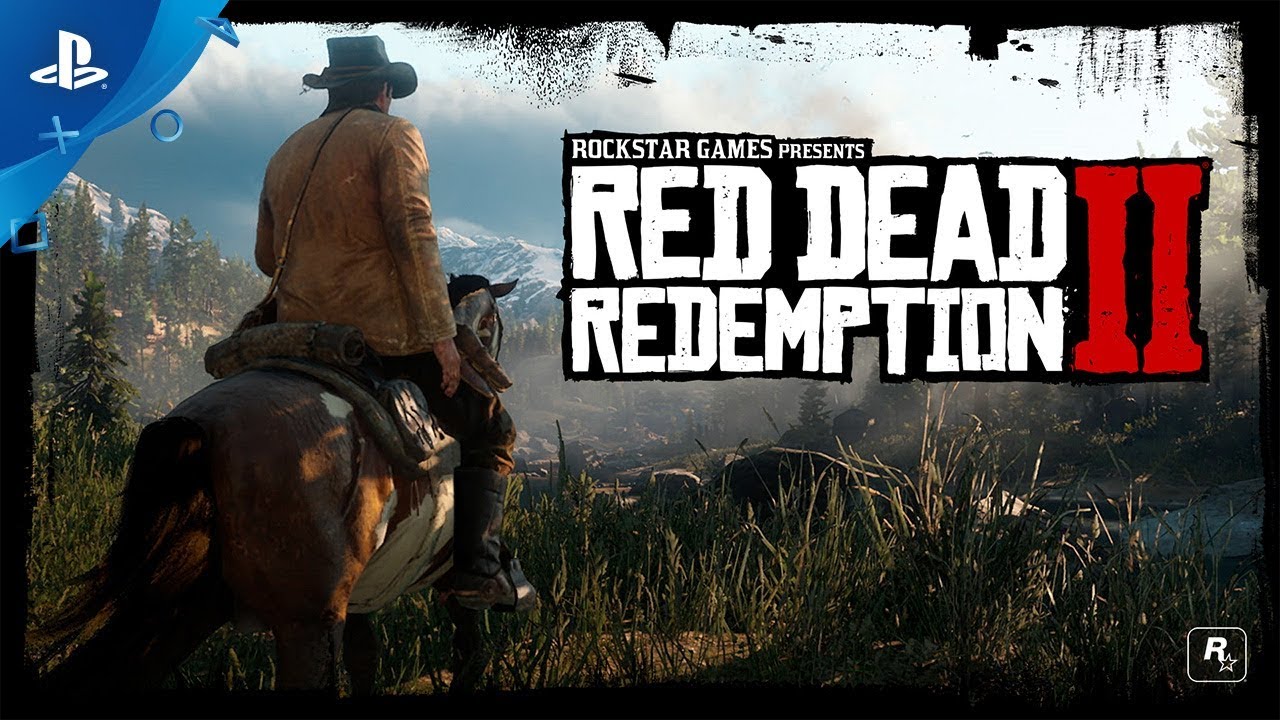 As chosen by…
"Red Dead Redemption is one of my most cherished videogame experiences in recent years. Rockstar took their open world formula and created a breath of fresh air with their western setting… now, after a long eight years, we will be returning to the amazing world that grabbed me in and held tightly. I simply cannot wait to see what Rockstar delivers." Khalil Osaimi, Media Designer, Housemarque (Nex Machina, Matterfall)
Ace Combat 7

As chosen by…
"First and foremost, I have high hopes for PS VR. Apparently you'll be able to frantically swing your head around to see enemy fighters, just like you would in a real fighter jet. I can't wait to experience those true-to-life dogfights next year." Keiichiro Toyama, Director, SIE Japan Studio (Gravity Rush 2)
Dragon Quest Builders 2
"In the first title, you had to defend cities you designed from bosses, and you needed to construct buildings based on set plans by putting materials together. It did a great job of balancing elements that make people want to do and have more and more. I have been looking forward to the sequel ever since I finished the first one." Tsutomu Kouno, Designer, SIE Japan Studio (LocoRoco)
Ni no Kuni II: Revenant Kingdom

As chosen by…
"I cannot wait to immerse myself in the gorgeous world of Ni No Kuni again. Thinking back on how great Oliver's story was, and all the emotion that comes rushing back with that has me ready to explore the other parallel worlds Revenant Kingdom has waiting for us." Jeramy Bergerson, Associate Producer, Arkane Studios (Prey)
Detroit: Become Human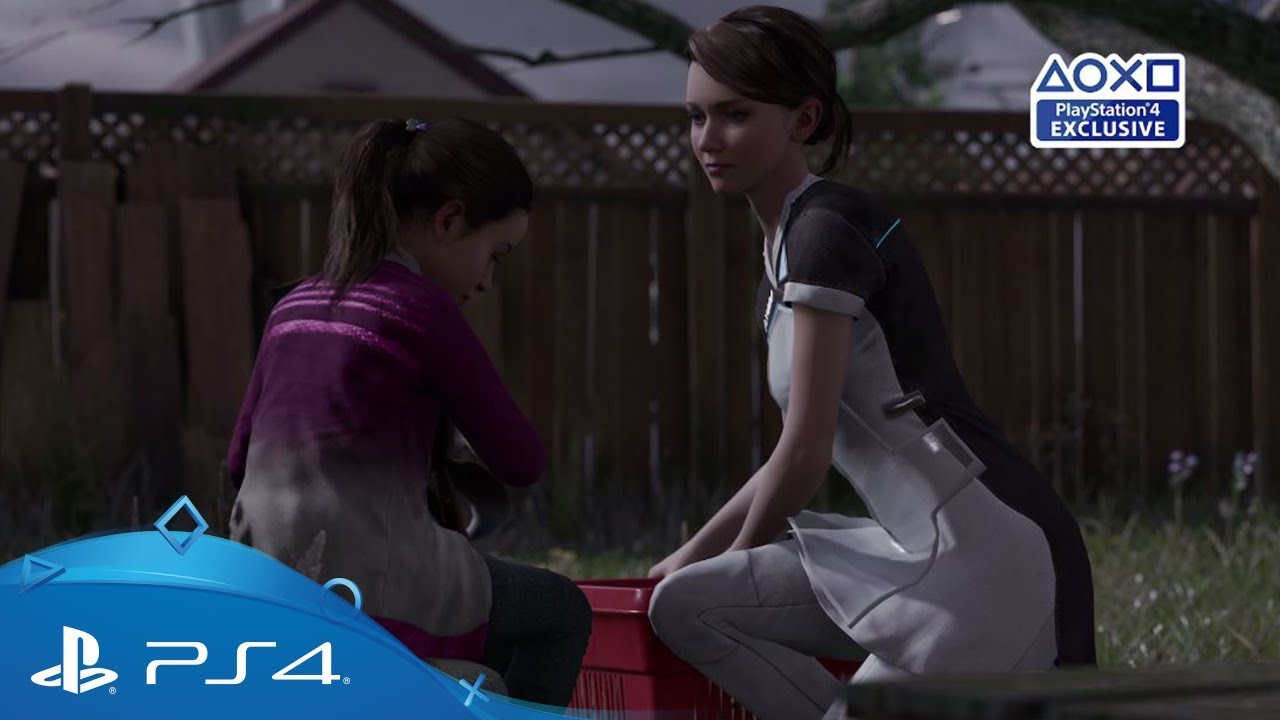 As chosen by…
"This is the one that I will buy and play on day one." Henrik Larsson, Producer, Tarsier Studios (Little Nightmares, Statik)
Death Stranding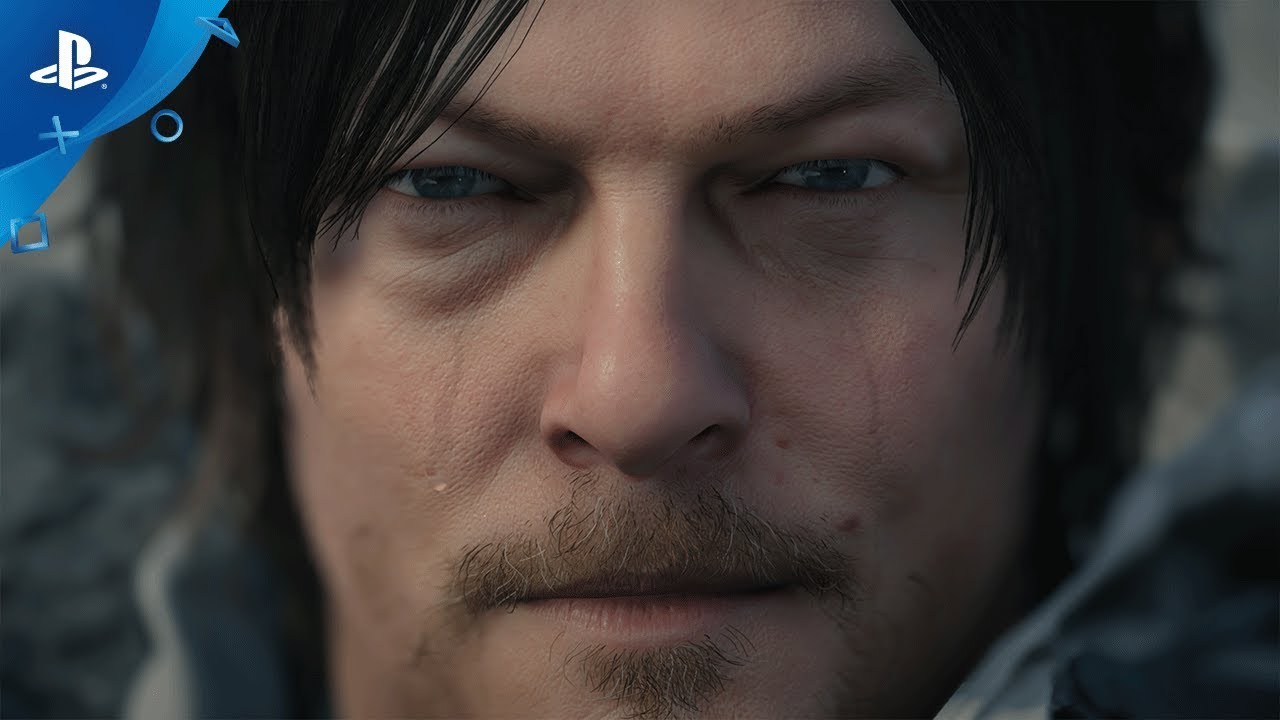 As chosen by…
"I can safely say this is the game I'm most looking forward to. I'm a big fan of Hideo Kojima and Mads Mikkelsen. The teaser trailers have been very strong so far, even though I didn't understand anything that was going on in them! Classic Kojima." James Valls, Senior Producer, Rebellion (Battlezone)
13 Sentinels: Aegis Rim
"The one that I'm most curious about is probably 13 Sentinels: Aegis Rim. Mr. Kamitani from Vanillaware makes games that are so appealing, I always end up buying them." Yoko Taro, Director, Platinum Games (Nier: Automata)
Concrete Genie

As chosen by…
"Another Paris Games Week treat. It looks really beautiful and expressive and unlike anything else… I want to steal those visuals!" Gavin Price, Creative Lead, Playtonic (Yooka Laylee)