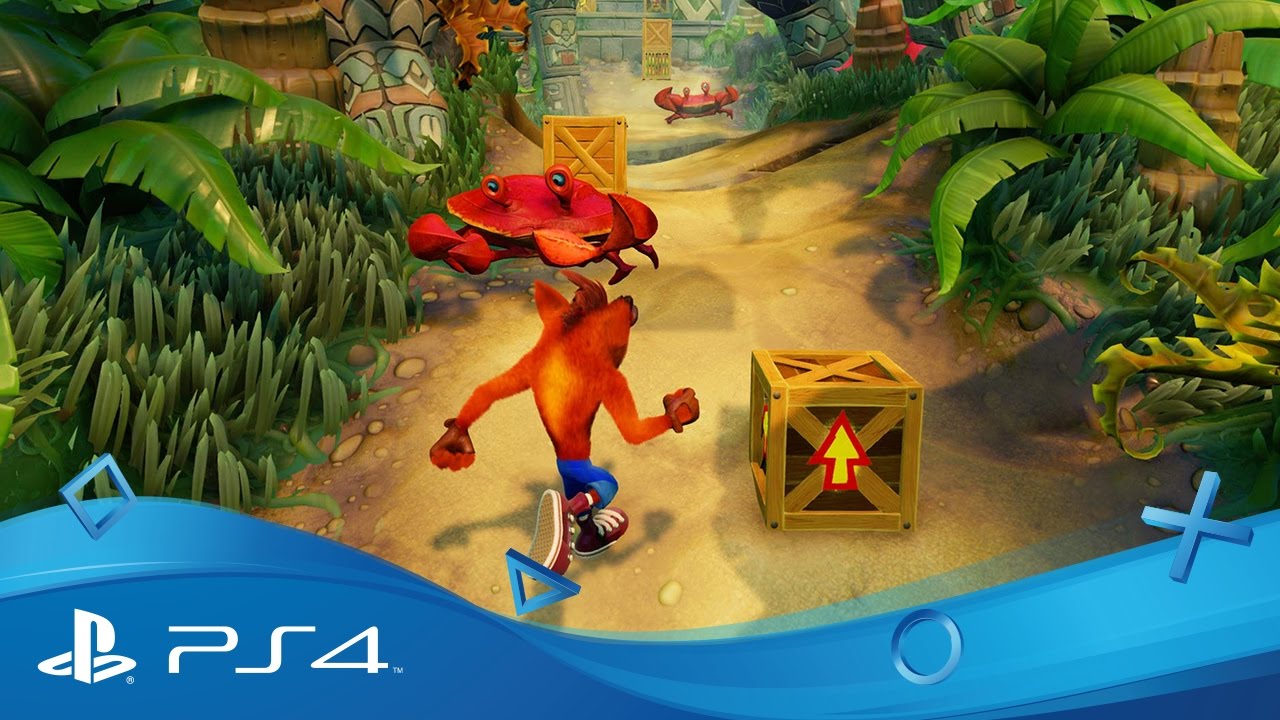 Top game creators reveal their personal gaming highlights of the past 12 months
The team over at PlayStation EU have put together an excellent series of posts gathering some end-of-year thoughts from a group of prolific creators. We were thrilled with how they turned out, so we're running the series here as well. If you're based in Europe, do yourself a favor and bookmark the EU PlayStation.Blog for more high-quality, region-appropriate updates and announcements into 2018 and beyond.
---
Whatever your tastes, 2017 has been a banner year for gaming, with a dizzying array of unforgettable titles hitting the shelves over the last 12 months.
With that in mind, we got in touch with a selection of the genius creators responsible for some of the aforementioned future classics and asked them for their own personal PlayStation highlights of the year.
Read on – and please do share your own favourite moments in the comments below
1. Besting bosses in Nioh
"The moment I defeated Onryoki in Nioh." Hermen Hulst, Co-founder, Guerrilla Games (Horizon Zero Dawn)
"The release of Nioh in February. I could hardly sleep that week due to being anxious before the release and then excited after it. Team Ninja really put their hearts and souls into developing the game, and I'm glad that so many players were able to enjoy the result." Fumihiko Yasuda, Director, Team Ninja (Nioh)
2. Terrifying friends in PS VR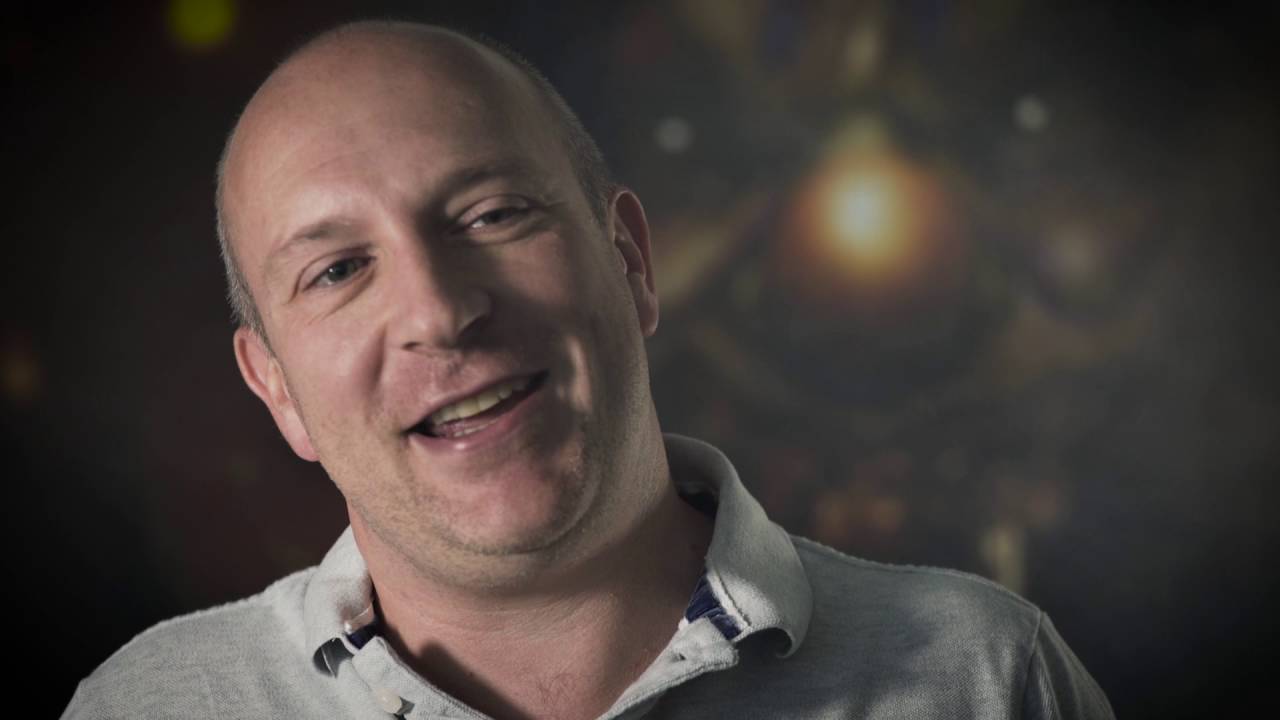 "Seeing my friend play PS VR for the first time and tear off the headset when they got to the level swarming with spiders in Until Dawn: Rush of Blood – ever so slightly arachnophobic…" Steve Goss, Director of Design, Supermassive Games (Until Dawn: Rush of Blood, Hidden Agenda)
3. Being scared senseless by Resident Evil 7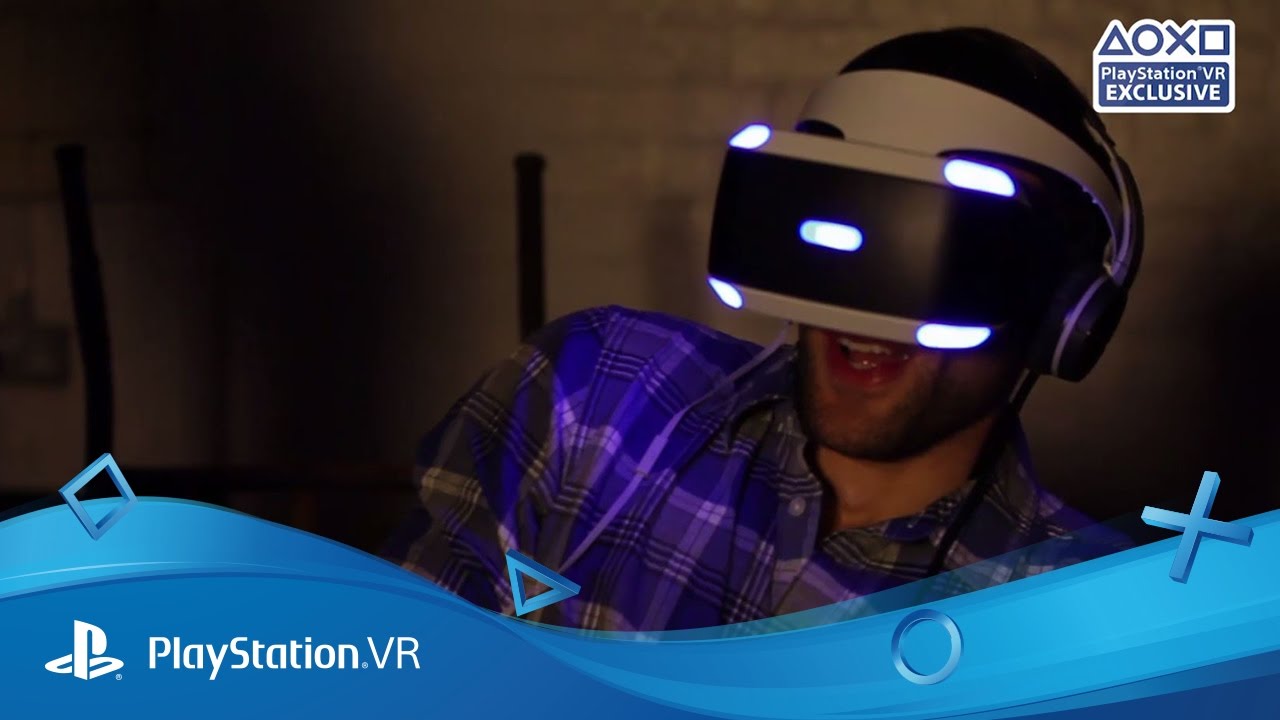 "Shipping three titles: Wipeout The Omega Collection, That's You! and Knowledge Is Power. Them aside, I think s****ing my pants on numerous occasions playing Resident Evil 7 in the dark. 7.1 Surround Sound is made for games like this!" John McLaughlin, Senior Producer, XDev Studios
3. Piloting an X-wing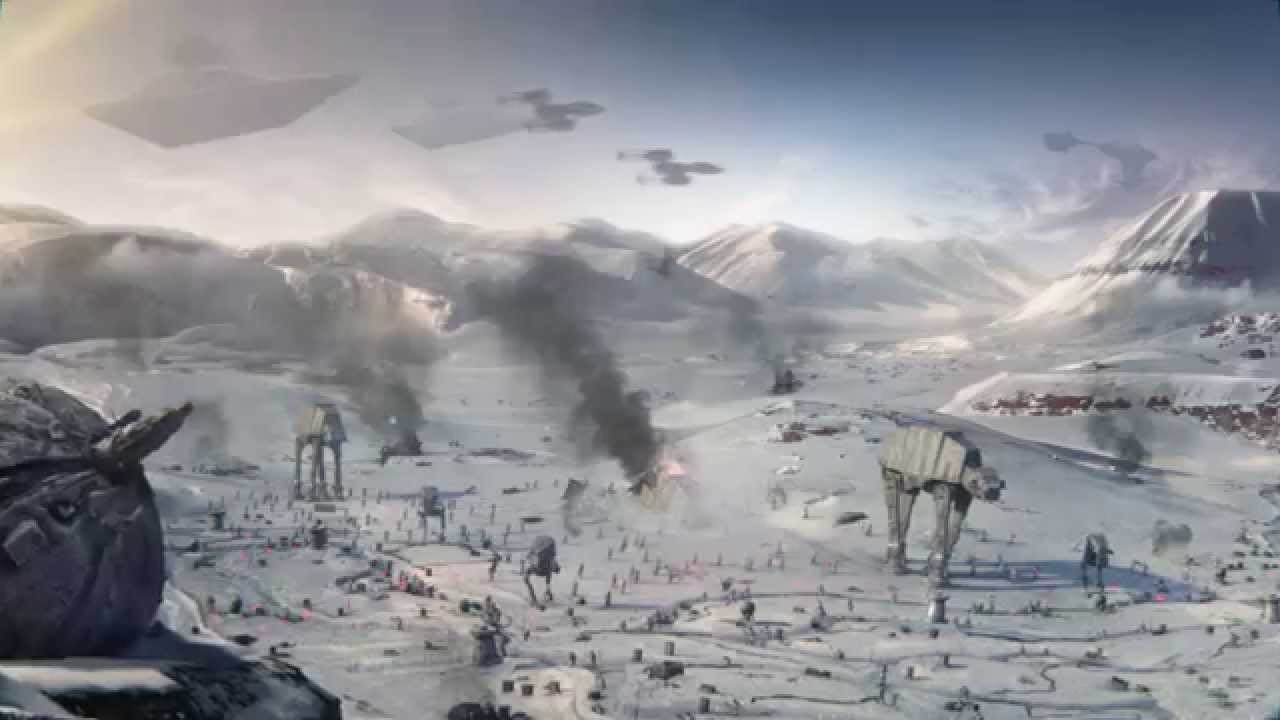 "Realising my childhood dream of being a Rebel pilot. Jumping into an X-wing cockpit for the first time in the most real way in Rogue One: X-Wing VR mission." Etienne Aubert, Animation Director, Arkane Studios (Dishonored 2)
4. Completing Crash Bandicoot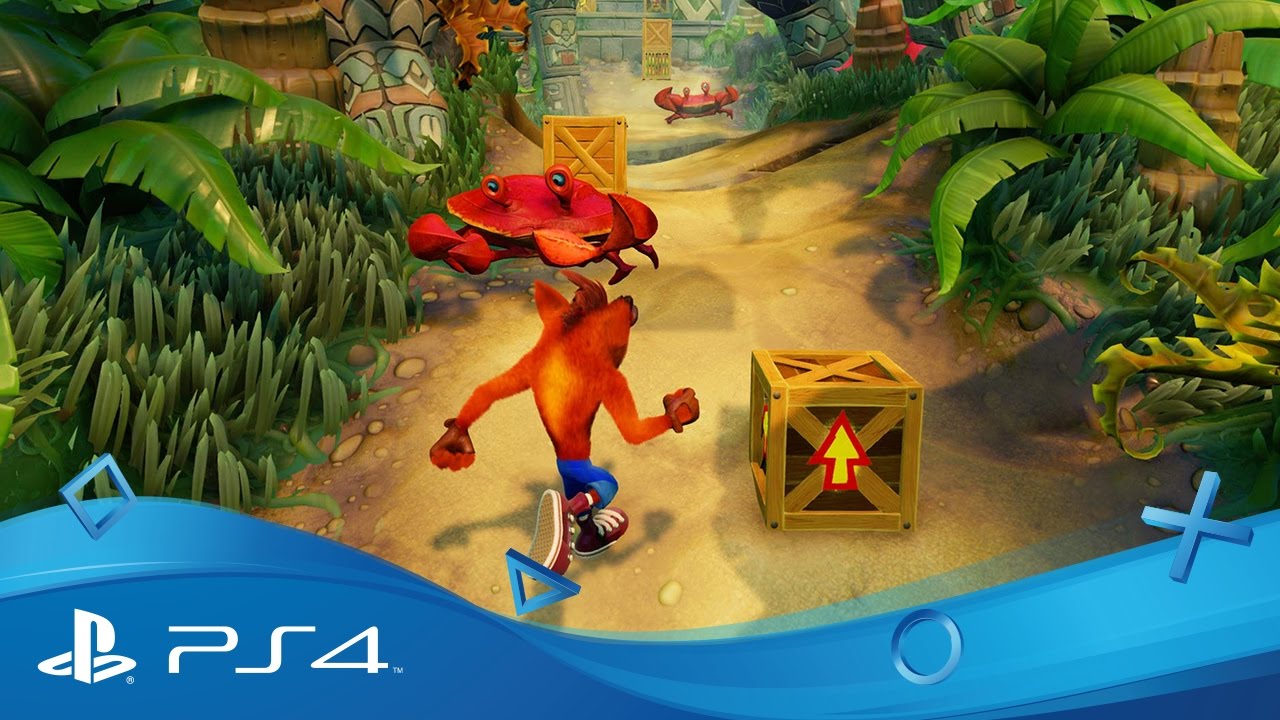 "Getting all the gems and clearing all the time trials in the original Crash Bandicoot from the N.Sane Trilogy. Good to know I still have the skills to do it…" John Johanas, Director, Tango Gameworks (The Evil Within 2)
5. Trying PS VR at home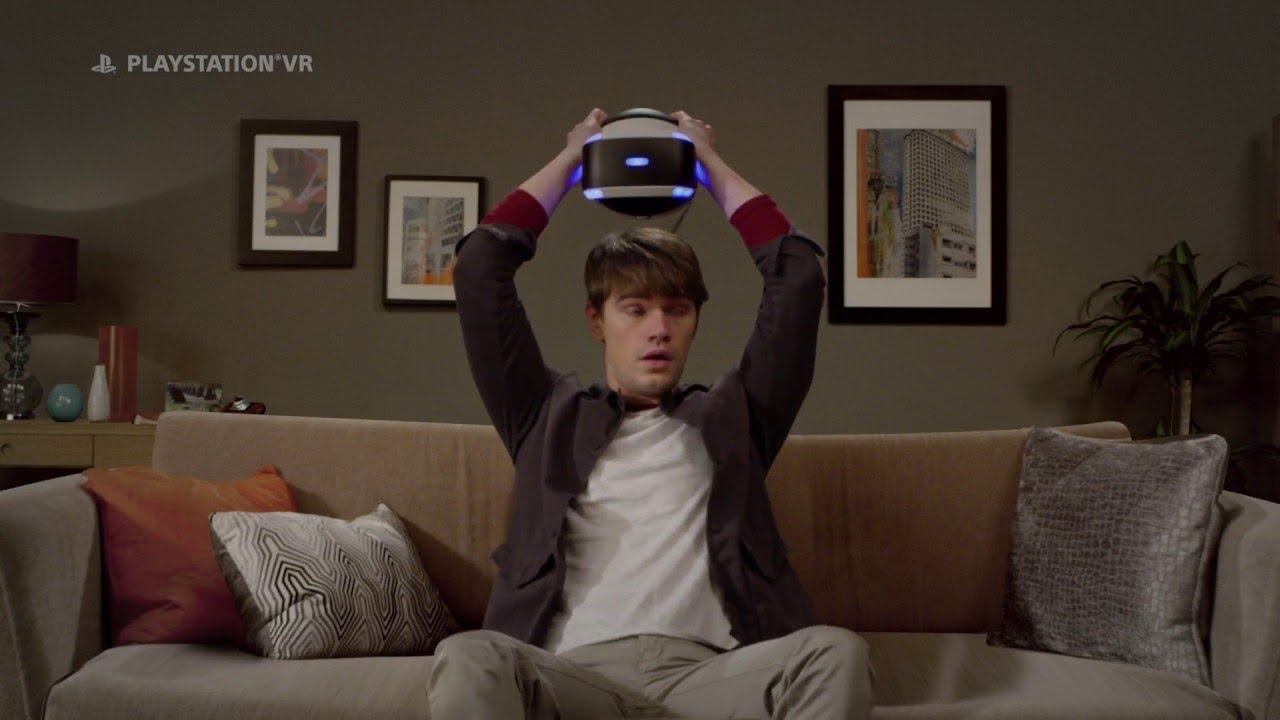 "I got my PS VR headset this year, and sitting at home, playing in VR in a relaxed environment was amazing. I think Sony has managed to pull off something truly incredible with releasing a VR headset for a home console." Henrik Larsson, Producer, Tarsier Studios (Little Nightmares, Statik)
6. Experiencing the world of Skyrim in a whole new way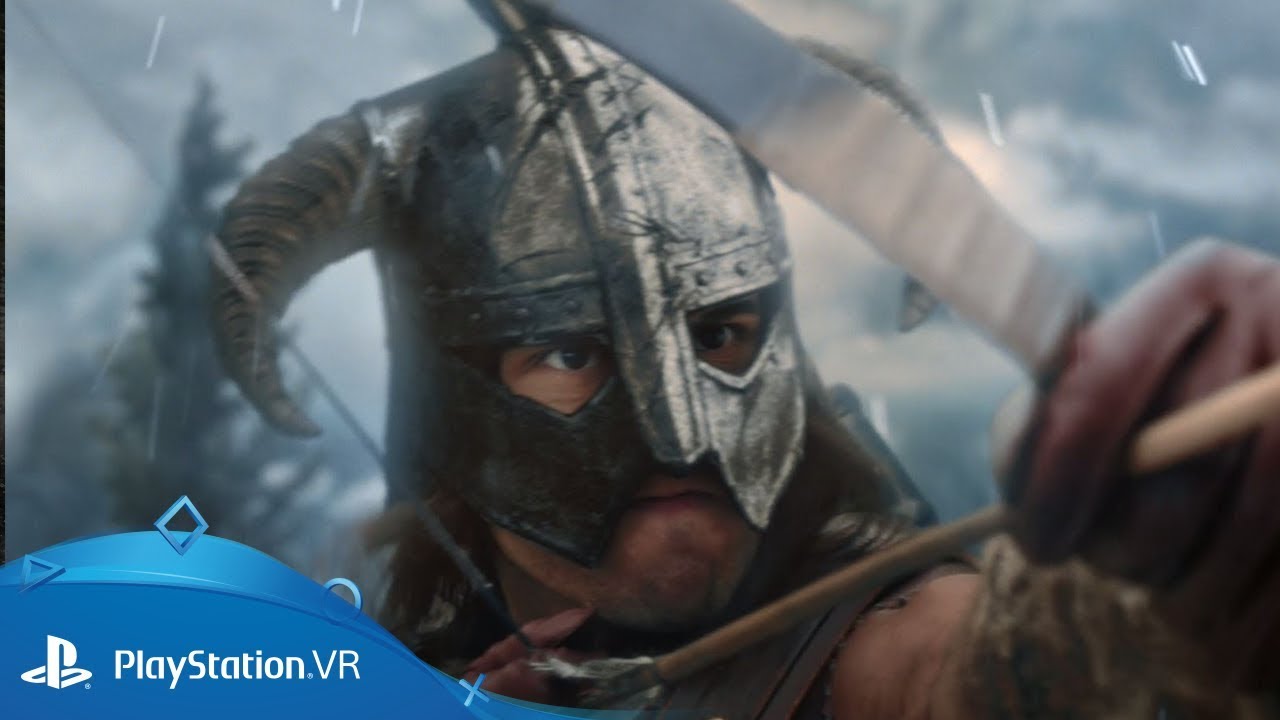 "Probably the launch of The Elder Scrolls V: Skyrim VR. I'm a massive fan of the game. Plus, when you have the Alduin statue from Skyrim's Collector Edition on your desk — well, that's kind of a dead giveaway. Long story short, I was really looking forward to it and it delivered. For me, the shift in perspective is like playing Skyrim for the first time all over again. Which feels great." Michał Dobrowolski, Senior Game Designer, CD Projekt Red (The Witcher 3: The Wild Hunt, Gwent)
7. Announcing and demoing PlayLink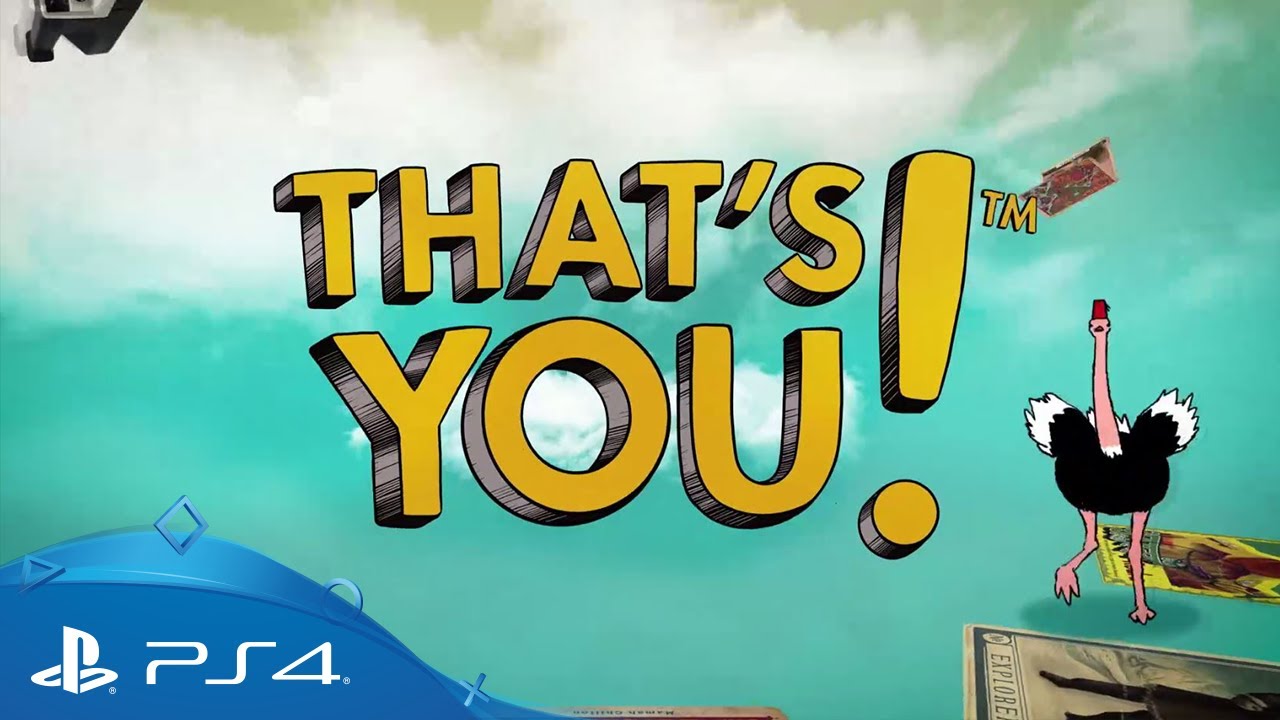 "Aw, easy one! Our studio, Wish, shipped two games for PlayLink this year: That's You! and Knowledge is Power. Going to E3 to see them both announced, and to demo them for the first time, was totally thrilling. I wish the whole team could have been there – it was fantastic." Caspar Field, CEO, Wish Studios (That's You! and Knowledge is Power)
8. Still being shaken by that The Last of Us Part II reveal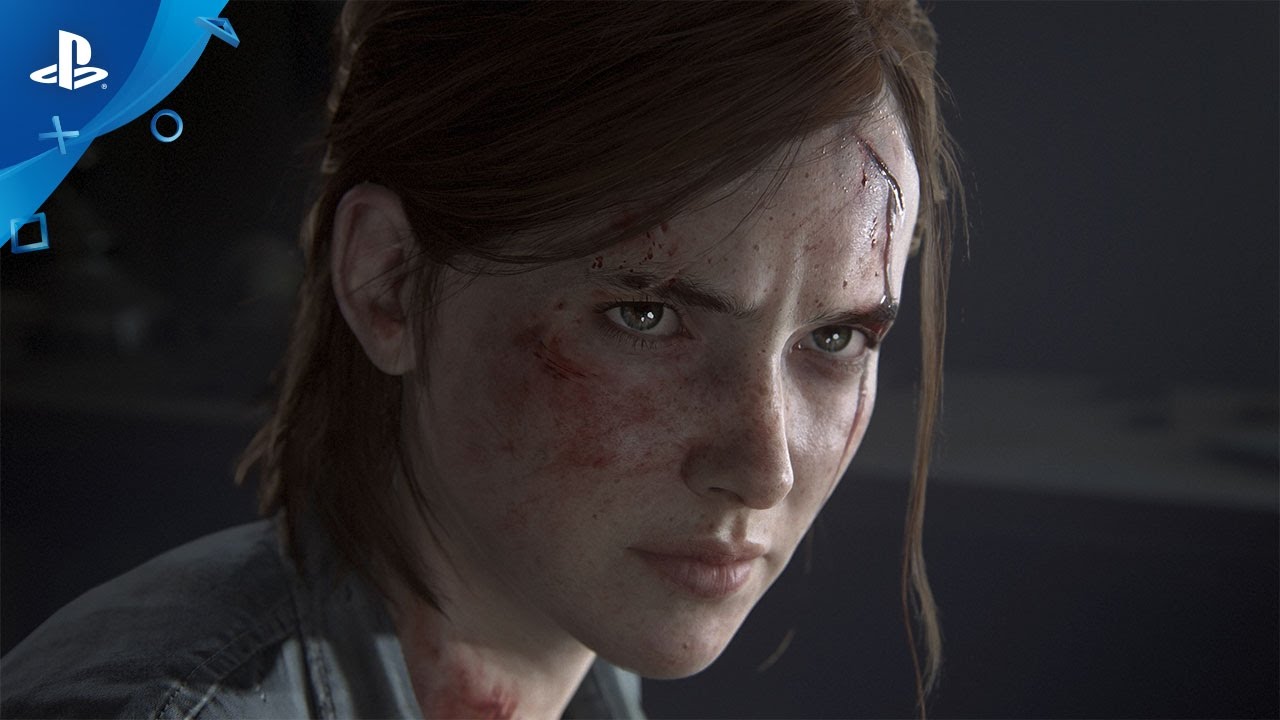 "That Last of Us: Part 2 teaser reveal: brutal and surprising."
James Valls, Senior Producer, Rebellion (Sniper Elite 4)
9. Releasing Nier: Automata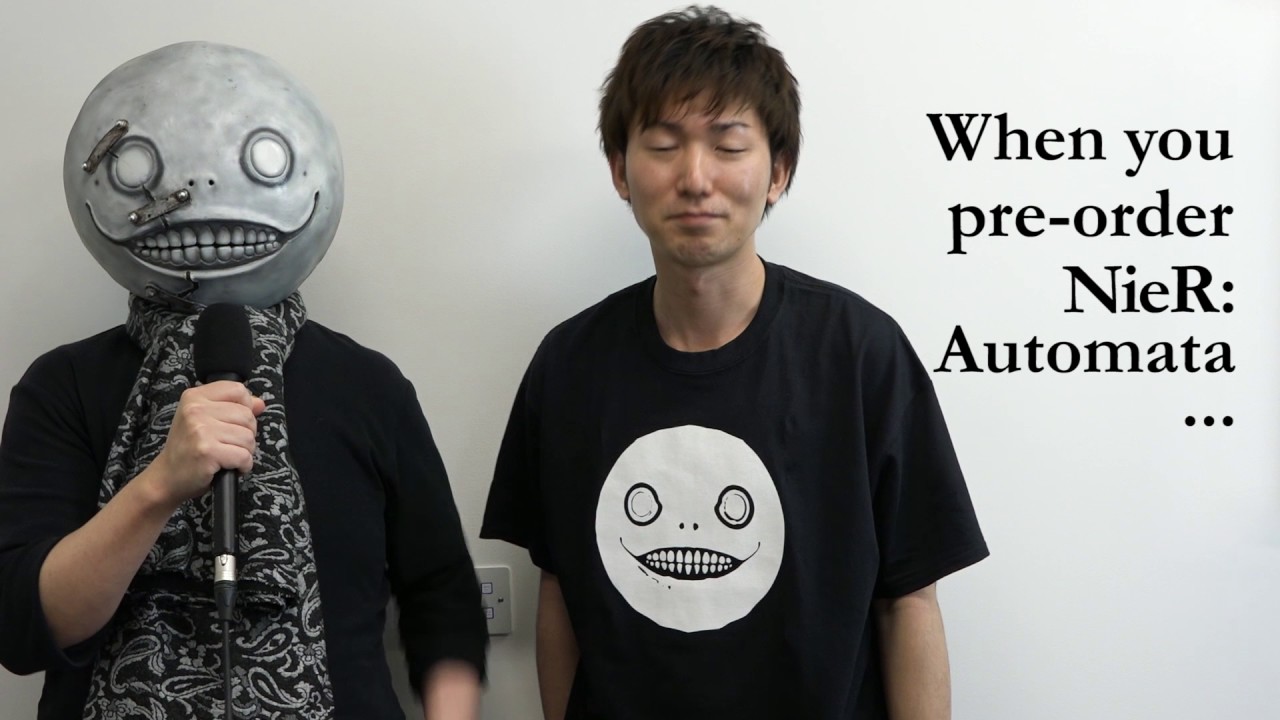 "This year, the game NieR: Automata – which I directed – was released. The SIE team in Taiwan held a NieR: Automata concert and even included it in a music video. I also received an award at the Japanese PlayStation awards. I'm so grateful for all of the support I've received from Sony!
"But out of everything, what's stuck with me the most is that the video I shot in England where I try to forcibly take off Takahisa Taura's (PlatinumGames) T-shirt surpassed 440,000 views." Yoko Taro, Director, Platinum Games (NieR: Automata)
10. Attending Final Fantasy XIV Fan Festival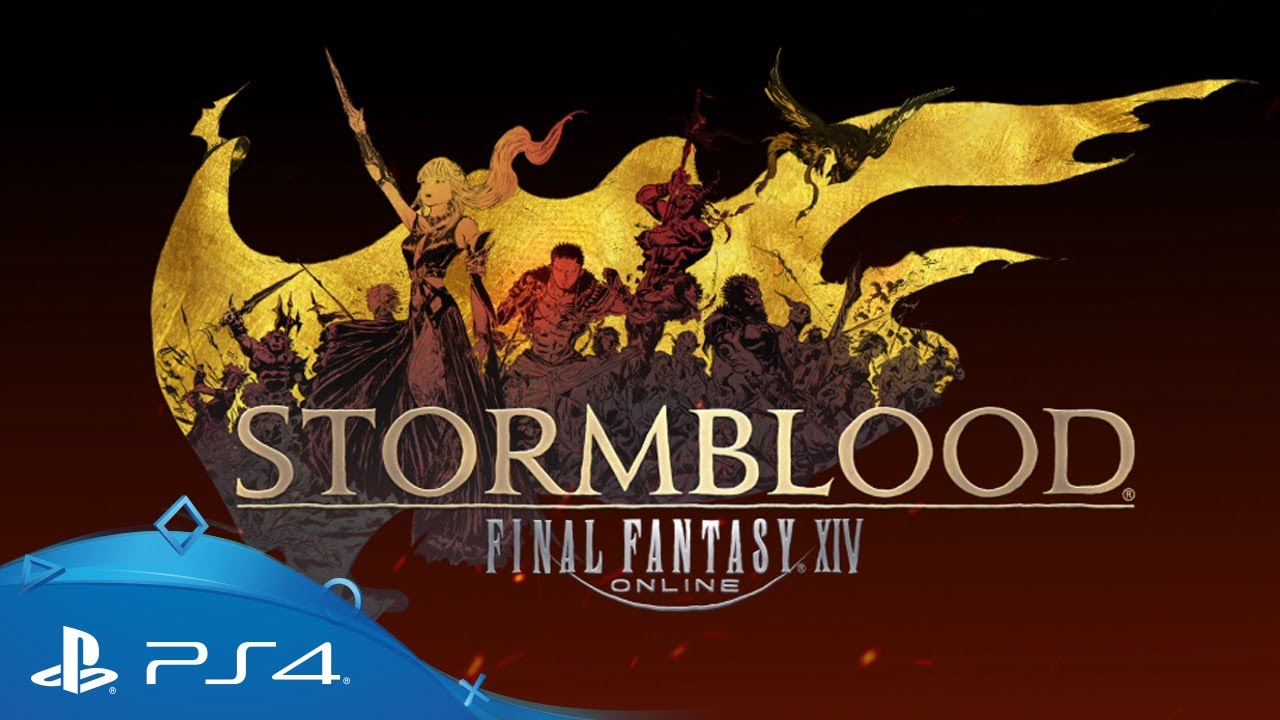 "There were a lot of memorable game scenes, but I would say it was a real-life event for me; the FFXIV Fan Festival in Frankfurt that we held in February. I really cannot forget the cheers of joy at the moment when we played the opening trailer for Stormblood, the latest expansion for FFXIV, during the keynote speech in the event's opening presentation." Naoki Yoshida, Director, Square-Enix (Final Fantasy XIV: A Real Reborn)
11. PS4's continued success
"Seeing the PS4 console selling so well. This invigorates the games market and ties in to new chances for creators like myself, so I want it to continue selling into next year as well." Hiroaki Kato, Producer, Square-Enix (Final Fantasy XII: The Zodiac Age)
12. Japanese games getting in the spotlight
"It is not one specific article or anything, but I was very happy to see so many Japanese made PlayStation titles getting attention in 2017." Takashi Katano, Director, Square-Enix (Final Fantasy XII: The Zodiac Age)
13. Chloe and Nadine's relationship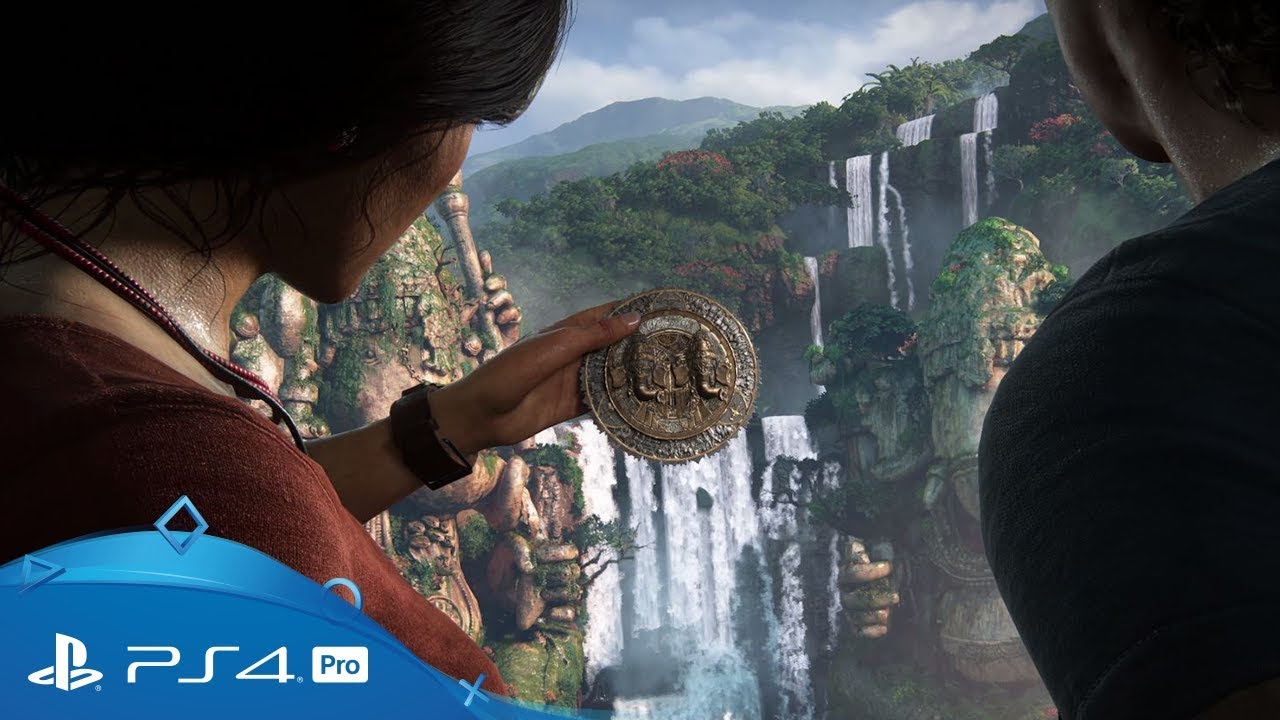 "My favourite moment is in Uncharted: The Lost Legacy – mini-spoiler alert – when Nadine pushes Chloe into the water just after you've climbed the wall for a good minute. You have to redo all the climbing, but the trade-off is amazing, the characters and their relationship became even more real. I loved that moment – it's the kind of detail that really makes you believe in the whole thing, even at the cost of player progression. Hats off, Naughty Dog." Damien Kieken, Game Director, Ubisoft (For Honor)
14. Being Poe Dameron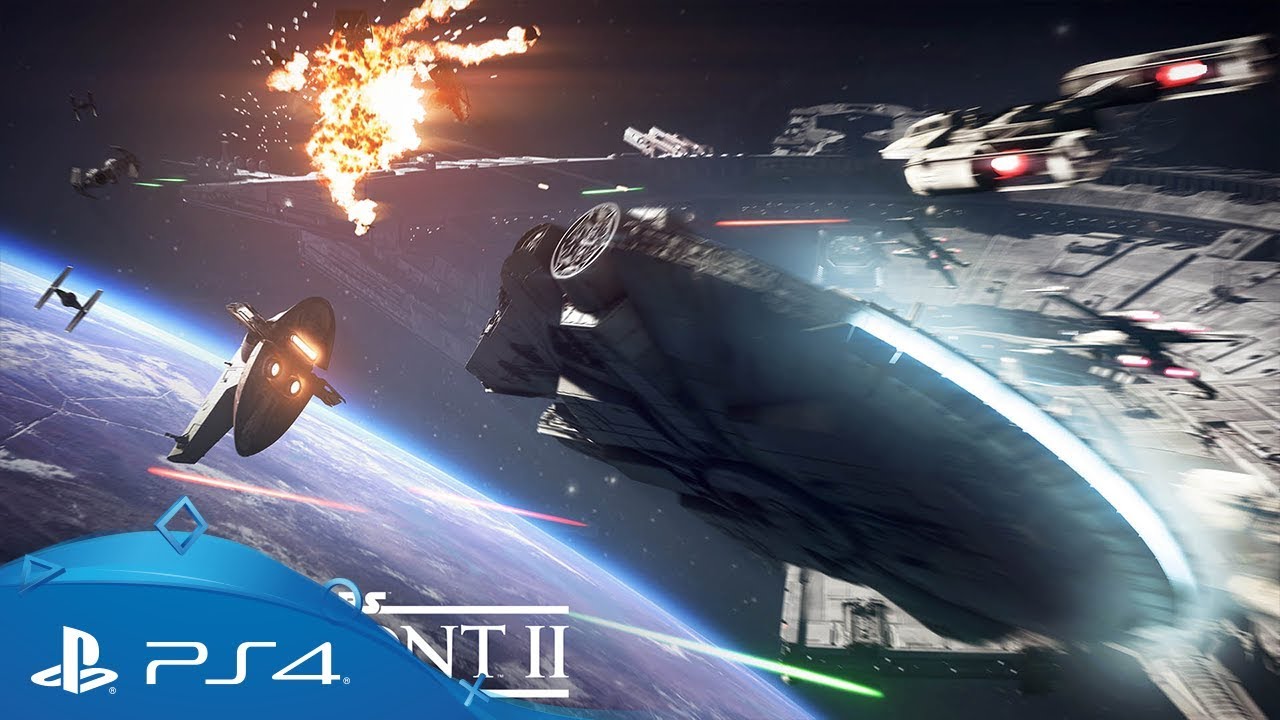 "Hopping into Poe Damaron's signature black Incom-Frietek T-70 X-Wing fighter in Star Wars Battlefront II. I'll make no apologies for saying that Poe is my favourite of the new characters in the latest Star Wars trilogy and getting to fly that ship with BB-8 as my co-pilot was pretty special, even if I flew it straight into a capital ship after spawning. One hell of a pilot indeed." Brad Davey, Lead Designer, Sumo Digital (Snake Pass)
15. The reveal of The Gardens Between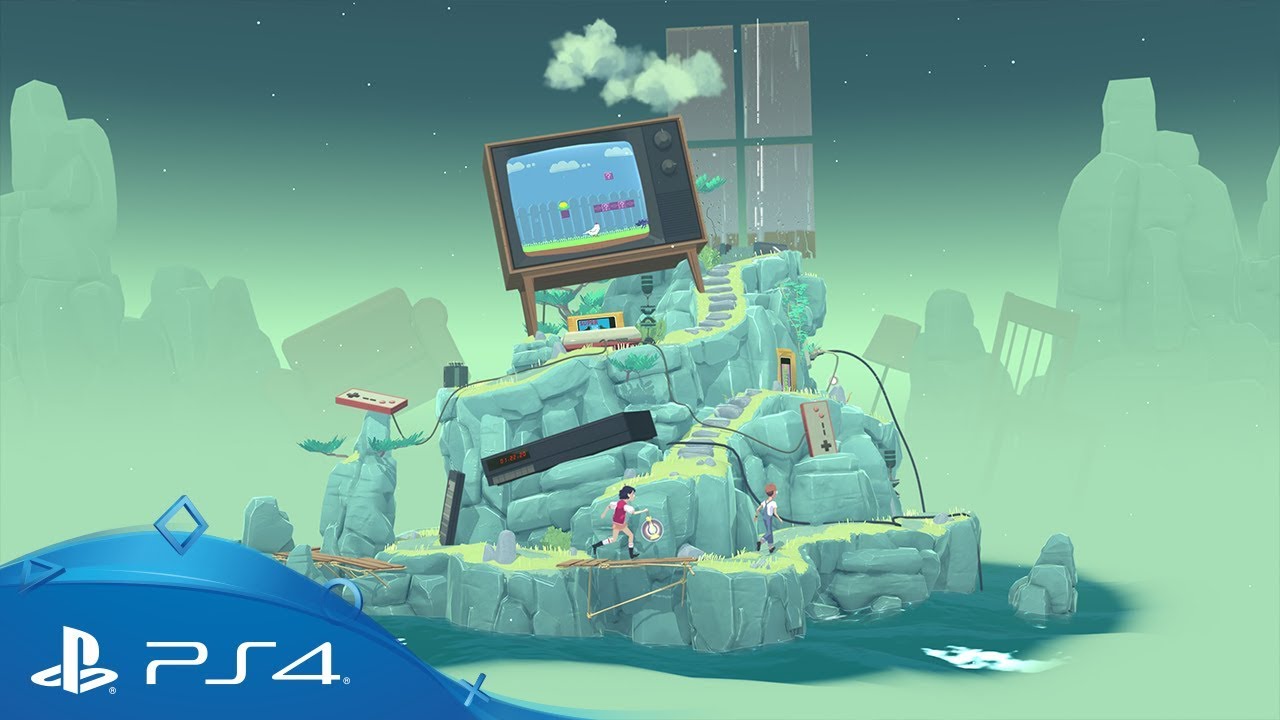 "Catching the reveal trailer for The Gardens Between at the Paris Games Week – it looks very imaginative!" Gavin Price, Creative Lead, Playtonic (Yooka Laylee)
16. Playing Resident Evil 7 together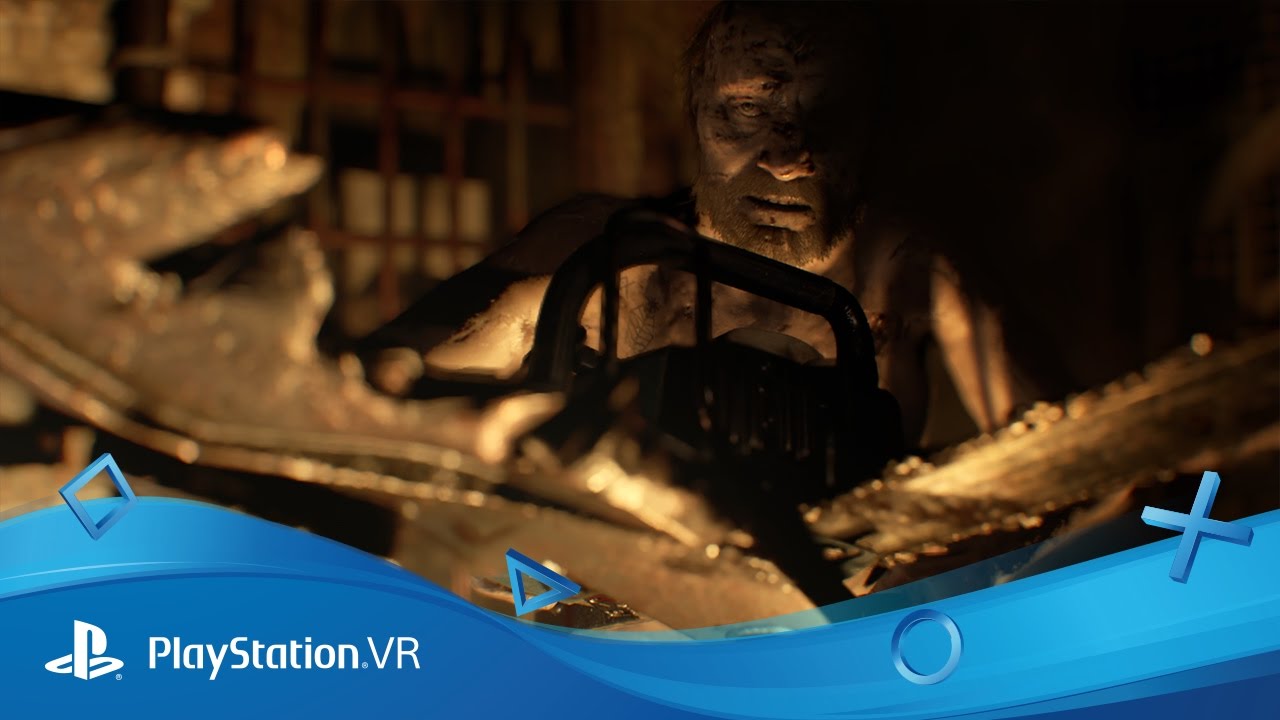 "Playing Resident Evil 7 with my wife. It says something about the game that it can keep someone entertained the entire time just from watching someone else play. It was an awesome entry into the series, harkening back to the feel of Resident Evil 1 and 4 for me, and it was a lot of fun sharing the experience with my wife." Steve Madureira, Lead Designer/Lead Animator, Airship Syndicate (Battle Chasers: Nightwar)
17. The end of Nier: Automata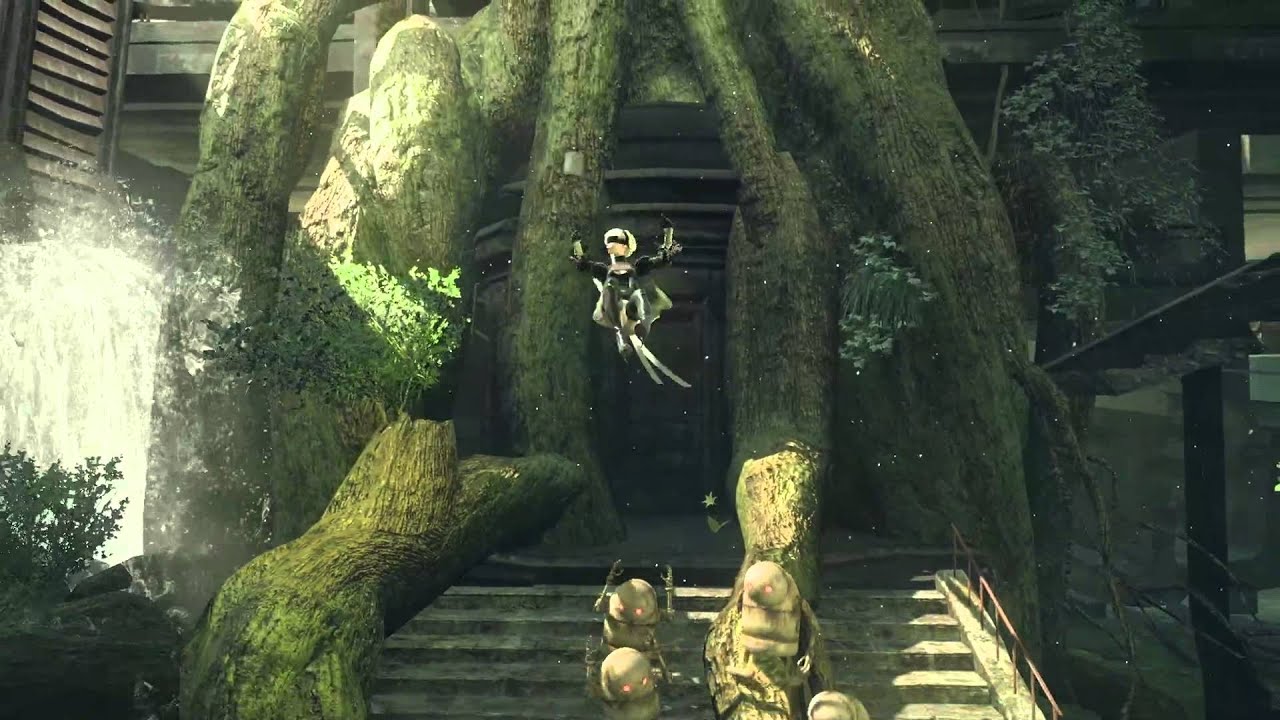 "On a personal level, the release of Rime< after almost four years of development was quite intense. But that was nothing compared to the response of fans who reached the ending and shared their own personal stories. "Since talking about your own game may sound selfish, there's another moment that literally broke with so many conventions which is the final decision you must take at the (real) end of Nier: Automata. I won't spoil it here but the realisation of what it meant for other players gave a new light to all your actions as a player." Raul Rubio Munarriz, Director, Tequila Works (Rime)
18. The opening of Wolfenstein II: The New Colossus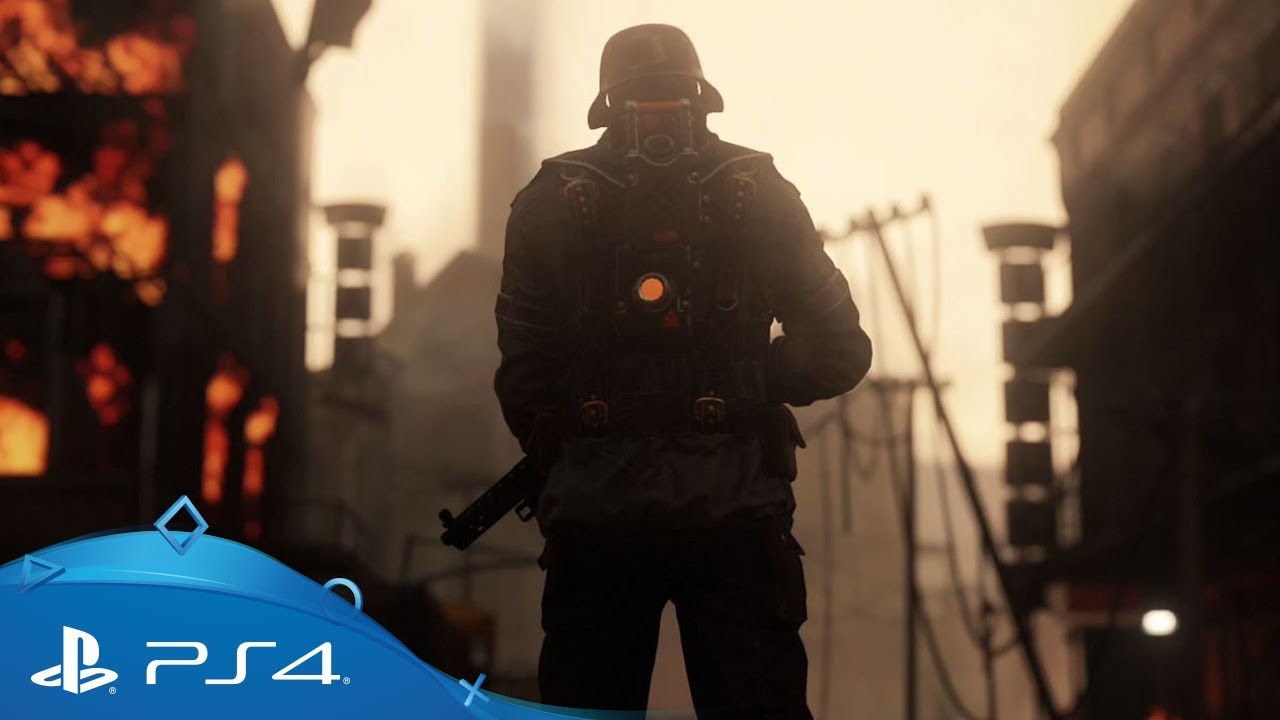 "The beginning of Wolfenstein II: The New Colossus. Having played (and thoroughly enjoyed) The New Order and The Old Blood, I was expecting some more Nazi-killing shenanigans á la Inglorious Basterds, courtesy of the modern videogame Schwarzenegger, B.J. Blazkowicz.
"Instead, during the first 15 minutes or so, I got flashbacks of Blazkowicz's traumatic childhood, showing his relationship with his abusive and racist father. It was a nice touch. A way for the developers to say 'Hey, this is not just another Doomguy. This guy's got issues'.
"And right when you think the story is getting too personal, they hit you with the Tarantino artillery: putting a ruined, stitched-back-together Blazkowicz in a wheelchair to repel a Nazi invasion. For the war never ends, and B.J. is far from done with it."
Román Echevarrena, Producer, RecoTechnology (Numantia)