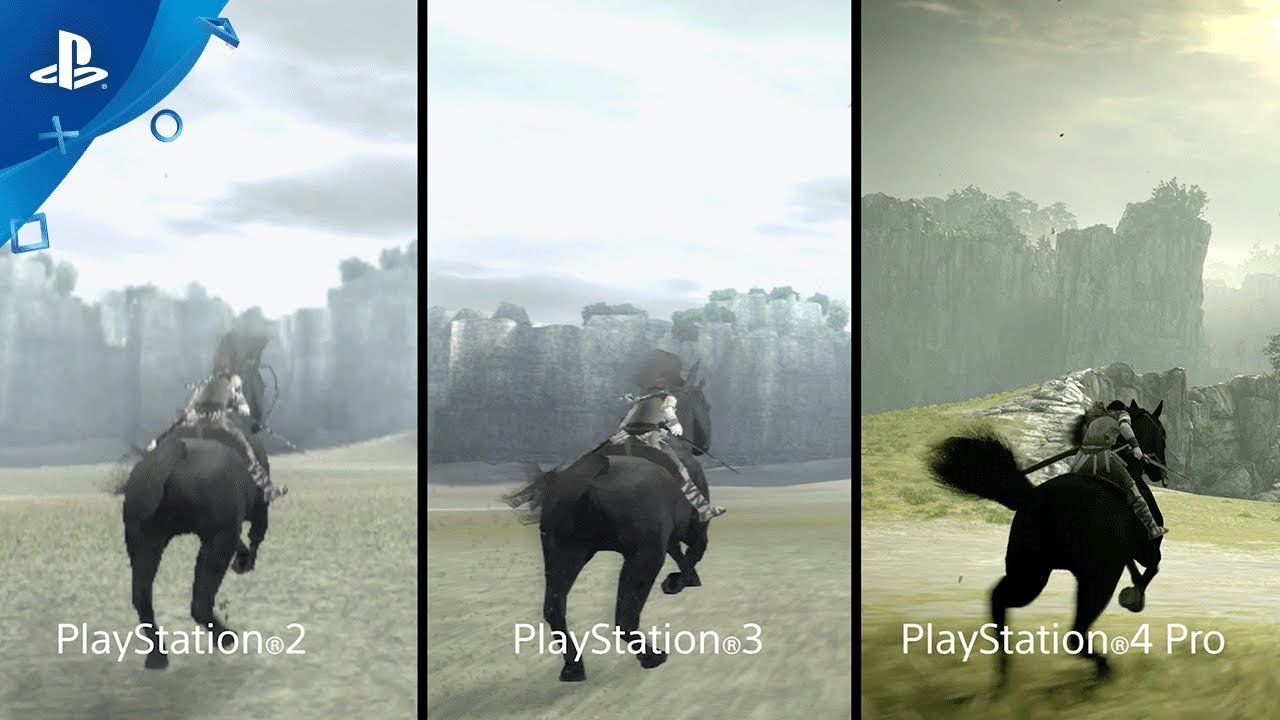 See how the legendary title has evolved from PS2 to PS3 to PS4. Out February 6.
Though we have repeatedly confirmed that Shadow of the Colossus on PS4 is a full, ground up remake of the all-time classic, it is a fact that is harder to communicate via text or stills. To make it more clear, we have created a comparison video, which you can watch above, that shows the amount of work that has gone into this project to fully leverage the horsepower of modern gaming consoles.
For the first time, we are also happy to confirm that PlayStation 4 Pro users will benefit from two play options:
Cinematic, which emphasizes image quality, and for owners of compatible 4K HDR displays, boasts a beautiful dynamic 4K image targeting 30 fps
Performance, which delivers an extremely fluid frame rate targeting 60 fps
Shadow of the Colossus has never looked this good, or moved with this much fluidity. To give you more information about the PS4 Pro enhancements, check out this video feature:
Lastly, we are also proud to reveal a Special Edition release, which will include the following bonus items: Steelbook Collector's Case with outer sleeve, Artist Postcards, Printed Manual, In-game Digital Extras (Ancient Bow, Cloak of Fate, "Spotted Steed" Agro skin), Two Custom PS4 Themes, Colossi Avatar Set for PS4, Physical World Map, and Colossi Stickers.
Shadow of the Colossus is as much a prized part of our library as we hope it is yours, and so we wanted to make something special for you, its fans. The Special Edition will also be available on February 6th with an MSRP of $49.99.