Read on for a rundown on even more updates and new game announcements from PSX.
Patapon 2 Remastered
SIE Japan Studio
Patapon 2 Remastered – the beloved second entry in the Patapon series – is marching its way to PS4s everywhere in 2018 in resolutions up to 4K*! Separated from their Zigaton compatriots, the Patapon tribe arrives on a strange new island, fighting through mysterious new enemies and creatures as they search for Earthend! With a whole slew of new features, including 8 drum rhythms, new Patapon types and evolutions, brand new mini-games and the ability to create your own Patapon Hero, Patapon 2 Remastered is sure to keep you bobbing to the beat for hours on end.
*PS4 Pro and 4K display device required to view in 4K.
Shooty Fruity
nDreams & Nearlight
Shooty Fruity, a manic mash-up of immersive job simulation and gunplay, is coming to PlayStation VR on December 19. Scan, serve & pack produce whilst shooting guns to defend your store from a mutant fruit uprising. Pre-order or purchase early for exclusive juicy content!
20XX
Batterystaple Games and Fire Hose Games
We're excited to announce the hit indie roguelike platformer 20XX is coming to PS4 in early 2018! Jump and shoot your way through ever-changing levels, collect awesome new powers, and battle mighty bosses in the name of saving the human race maybe! Full co-op means you can play with a friend on the couch or online.
Children of Morta
Dead Mage Inc.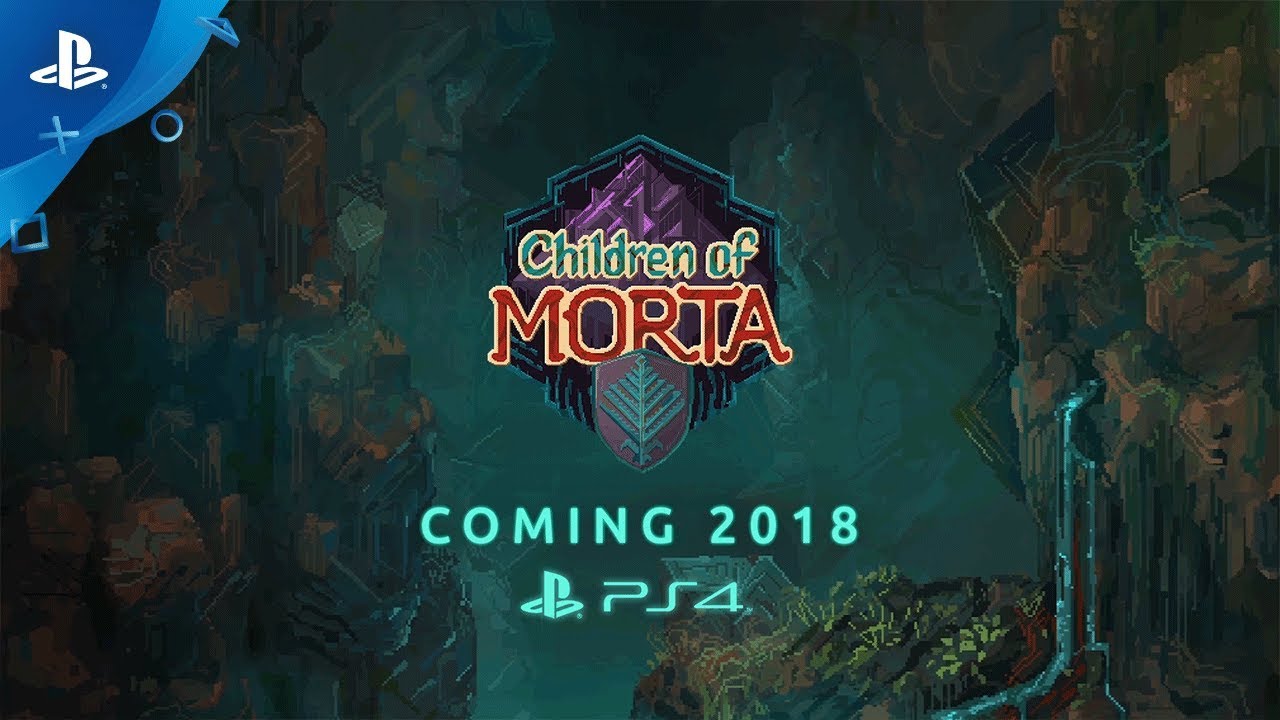 Become a member of the Bergson family as you hack and slash your way through hordes of enemies in this procedurally generated, narrative driven roguelike either alone or cooperatively. Experience not only what it means to be a hero, but to be part of a family. Available in 2018.
Fantasy Strike
Sirlin Games
Argagarg the Water Shaman joins the diverse cast of Fantasy Strike at PSX, alongside a gambling panda, a wise master who transforms into a massive dragon, a quirky painter girl and others in this vibrant and colorful fighting game designed by ex-Street Fighter dev David Sirlin.
Flipping Death
Zoink Games
Welcome to Flatwood Peaks, a small whimsical town with a problem – death is on vacation! Help the ghosts with their curious problems while also solving the mystery surrounding your own demise in this new puzzling adventure from Zoink Games. Coming to PlayStation 4 spring 2018!
Guacamelee! 2
Drinkbox Studios
We're excited to show a playable demo of Guacamelee! 2 for the first time at PSX! Play 4-player co-op as Juan, Tostada, X'Tabay and Uay Chivo. Meet the Chicken Illuminati and unlock cool new chicken abilities. Confront El Muñeco in an epic boss battle. Hope you can stop by!
Gungrave VR
Iggymob
Gungrave is coming alive from the dead after 13 years, in PS VR! We introduced new system "cooling" and "bullet time" to "full-break gun action" which received high evaluation at the time! The freshness of action, make your brain work for the strategic battle!
Horizon Chase Turbo
Aquiris
Thrilling arcade racing game, inspired by Outrun, Top Gear, Lotus Turbo Challenge and the whole generation of super-fun-straight-to-the-point racing games.
Hover
Midgar Studio & Fusty Games
Experience the thrills of a fast-paced single and multiplayer Parkour game. Join the Rebellion and deride the security forces of an anti-leisure tyranny. Rise up to the many challenges of a futuristic Open World, enhance your gear and perform incredible tricks and combos.
Knockout League
Grab Games
We're excited to announce that Knockout League is coming to PS VR. Train with a speed bag, step up your skills with the focus mitts, or see how long you can survive in Reflex Alley. Fight your way through nine crazy characters to become the Knockout League champ.
Moonlighter
Digital Sun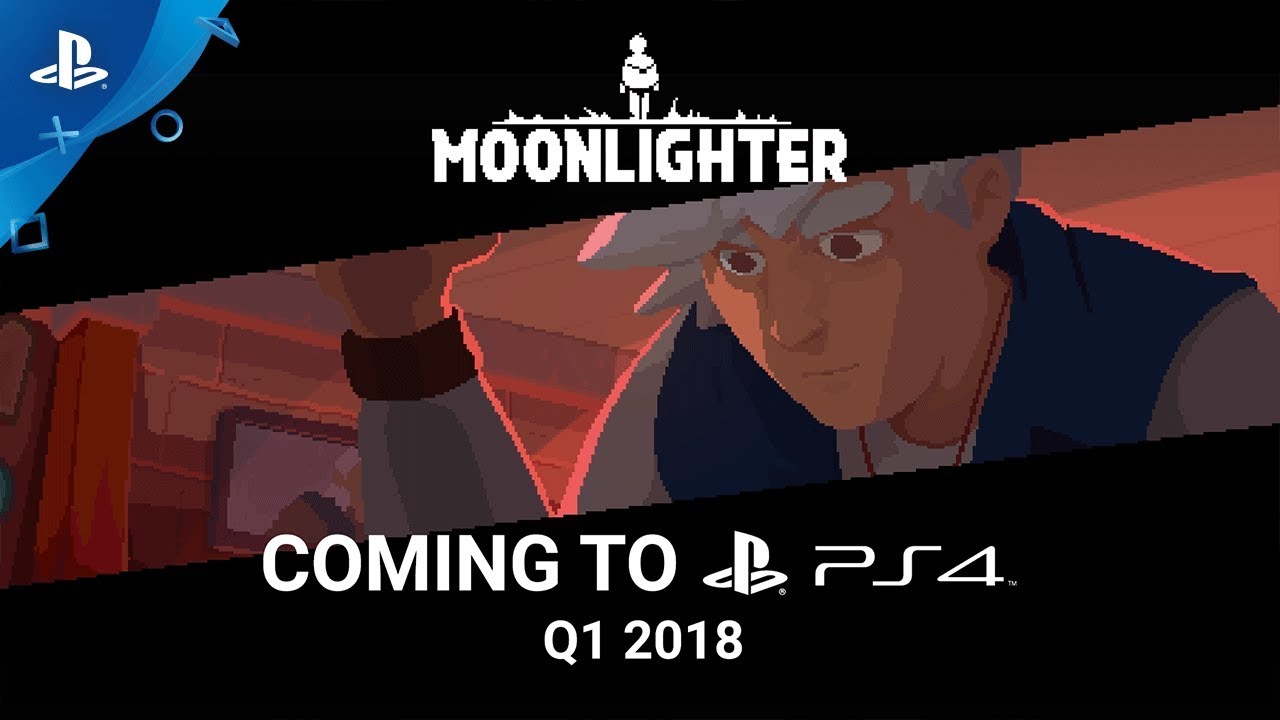 Moonlighter is an Action RPG with rogue-lite elements that demonstrates two sides of the coin – revealing everyday routines of Will, an adventurous shopkeeper that secretly dreams of becoming a hero. Coming to PS4 in 2018.
Mothergunship
Grip Digital s.r.o.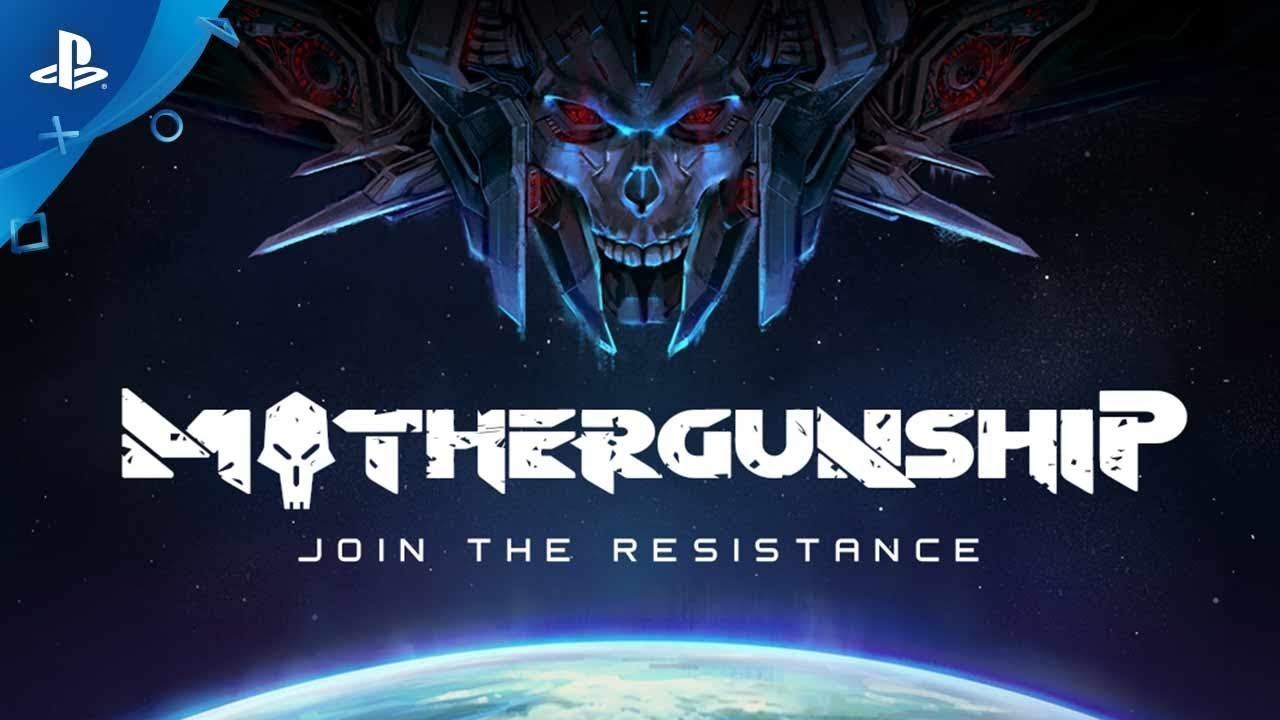 Coming in 2018, Mothergunship is a bullet-hell FPS where you can craft gun monstrosities that no reasonable person could ever lift, fight gigantic bosses, play together with your friends and defeat a robotic armada that conquered Earth!
Omen of Sorrow
AOne Games
Clear your mind, clench your fists and get ready for a wicked battle. Powered by Unreal Engine 4, Omen of Sorrow delivers a deep 2D battle system inspired by the classics, bringing back the edge, mindset and philosophy rooted in the genre's arcade legacy, taking it to the next level with innovative features and fighting mechanics. Join the battle, conquer darkness. Get the demo now!
The Church in the Darkness
Paranoid Productions
What happened to Alex? To find out, travel to South America and infiltrate the Collective Justice Mission, a secretive cult where nothing is what it seems. Find the answers in one of the many ways the story can play out in The Church in the Darkness, coming to PS4 in 2018.
The Forest
Endnight Games
We are extremely excited to bring 'The Forest' to the PlayStation platform in 2018! Craft weapons from sticks and stones. Chop down trees to make a base. Fight to stay alive against a vicious enemy force. Although a harrowing experience in single player, you can now team up with a friend or two and even the odds. Our latest trailer showcases the cooperative multiplayer aspect of the game, surviving with a friend, exploring caves and building a base.
The Persistence
Firesprite
Time to steel yourself! The procedurally generated horrors of The Persistence are coming to PlayStation VR in July 2018!
Tower 57
Pixwerk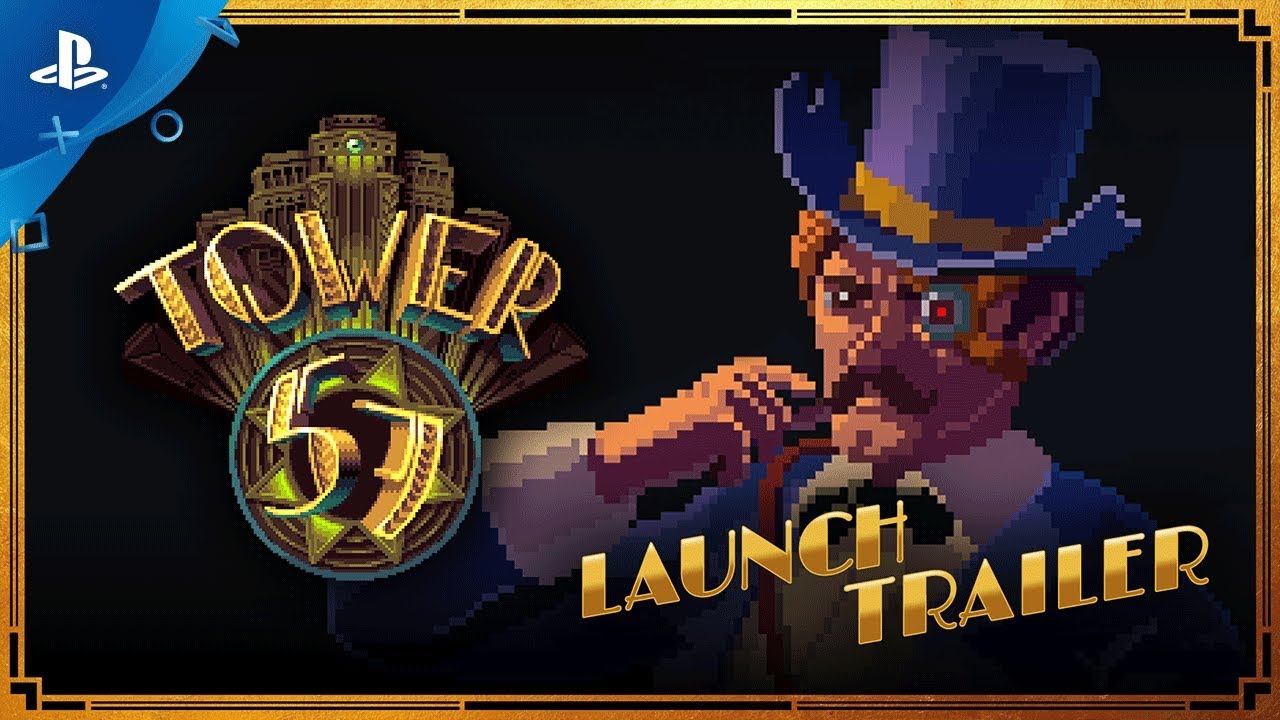 Tower 57 is a fast-paced neo-retro shooter where cooperation is as important as your ammo capacity. As a member of an extraordinary task force fight your way through a dieselpunk megatower and uncover its hidden secrets. Coming to your PS4 in 2018.
Wattam
Funomena
Wattam is the latest game from Katamari Damacy creator, Keita Takahashi. Grab a friend and join the mayor to explore the world of Wattam together as you run, jump, climb, hold hands, explode, and more with colorful characters that will surprise you at every joyful turn. Wattam will be coming to PS4 in 2018.