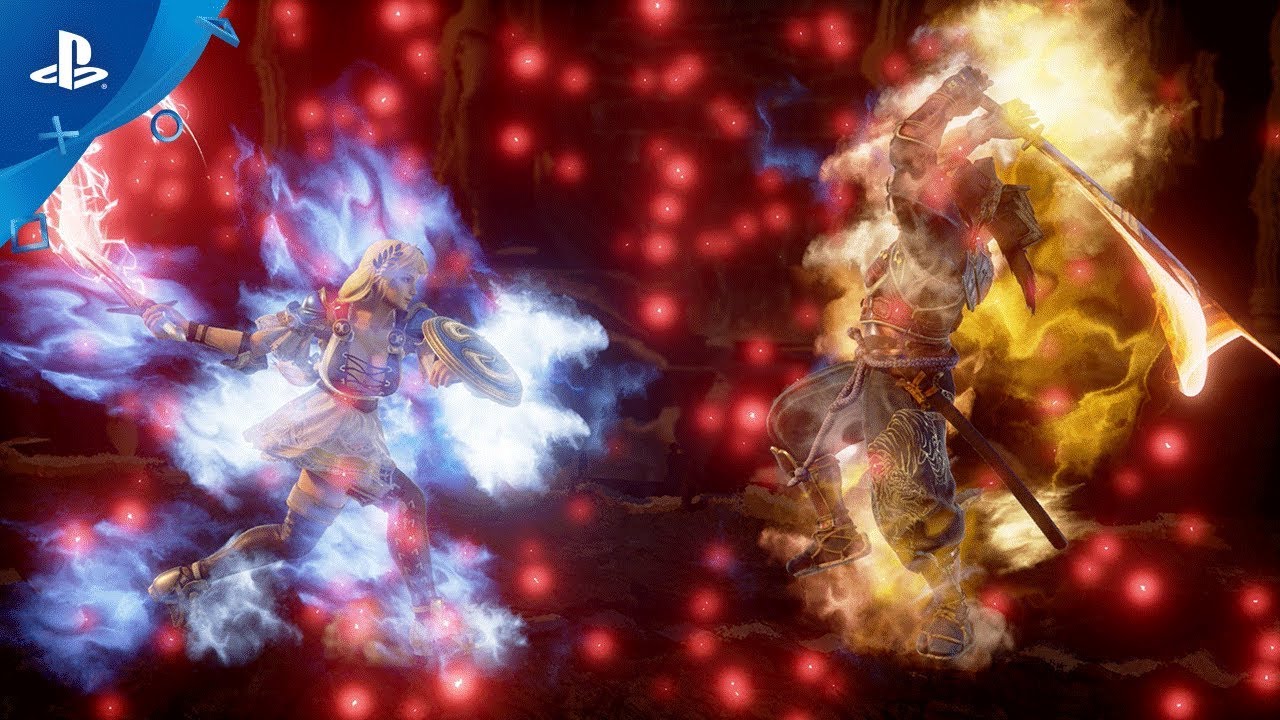 Welcome back to The Stage of History!
Welcome back to The Stage of History! We're extremely excited to announce that Soul Calibur VI arrives on PlayStation 4 in 2018 and marks the triumphant return of the premier 3D weapons-based fighting game series.
The epic battle rages on as the greatest warriors continue their search for the legendary Soul Swords. Set in the 16th Century, the latest chapter will revisit events from the original Soul Calibur to uncover hidden secrets. Each player will soon come to realize that, "History hides away more than one truth…"
Powered by Unreal Engine 4, Soul Calibur VI will feature jaw-dropping graphics and visual effects. Classic characters like Mitsurugi and Sophitia are rendered at a level never before seen in the series. The highly detailed weapon effects and stages makes each 1 vs 1 battle feel dynamic and immersive.
The fast and kinetic gameplay of Soul Calibur returns alongside new strategic battle mechanics like, Reversal Edge. This technique gives the player an opportunity to read an opponents' attack and land a powerful counter. Fans of the series will also enjoy the return of fluid 8-Way Run movement and the unforgettable Ring Outs.
Players can expect a diverse roster of warriors including fan-favorites and some fierce newcomers. Each character will have their own signature weapon, fighting style, and identity. Stay tuned as we'll have more updates on characters soon!