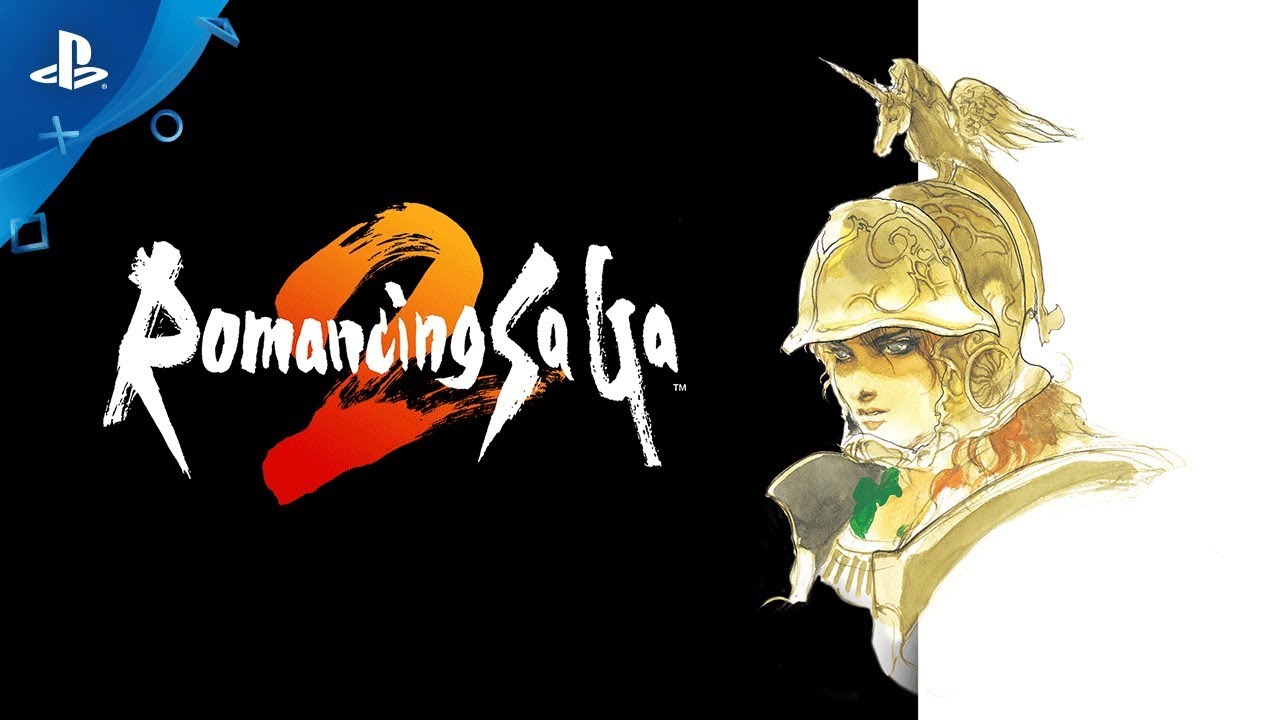 We speak with the original director Akitoshi Kawazu on his history with the SaGa series and the future of RPGs.
The beloved JRPG classic Romancing SaGa 2 launches on PS4 and PS Vita next week. First appearing in 1993, the original game followed players in their battle against the Seven Heroes, watching as the history of a nation was forged through a line of succession. The remake features enhanced visuals and audio, new character classes, an additional dungeon, and a New Game + mode (always a personal favorite).
To celebrate the upcoming return of Romancing SaGa 2, we reached out to the original director Akitoshi Kawazu — the creator of the SaGa series and veteran designer of the first Final Fantasy. Kawazu-san shared his memories of the development process nearly three decades prior, and what he hopes to see in the future.
PlayStation.Blog: Thank you so much for corresponding with us! It's a pleasure to have you on PlayStation.Blog. How did you feel, nearly 30 years ago, working on the original SaGa game (Final Fantasy Legend)? How have your feelings towards RPGs changed since then?
Akitoshi Kawazu: After the development of Final Fantasy II had ended, I was starting preparations for Final Fantasy III, as though it were expected. Then, all of the sudden, there was an assignment from the company to create a game on an upcoming new handheld game device. I was excited to work on a new title, not quite like Final Fantasy, and I also felt that I could produce a new RPG which leverages the features of the Game Boy platform.
I think that if someone does not change for 30 years, that means they are probably a person that did not make any progress; but I think that RPG's are an enjoyable game genre in which players can still find new experiences and challenges.
PSB: How has the SaGa series impacted the RPG genre? Do you see its legacy in games that launch on modern consoles today?
AK: Looking at it objectively, I don't believe there was any sort of major impact. My design policy is to have "individuality." I don't think a title would become a major hit by imitating the SaGa series. But, from seeing many creators make flattering comments that they enjoy the SaGa series, I'm hopeful that I've left some kind of impression in people's hearts.
PSB: What is your fondest memory during the development of the original Romancing SaGa 2?
AK: I really liked the light bulb icon popping up when the characters discovered a new move, but one morning I saw that it was changed to an "!". Just like the punctuation, I was surprised, and I went to talk with the person in charge of the graphics. They told me: "I thought it was too much, so I changed it." Of course, I had them switch it back to the light bulb. I am really glad that I had them change it back.
PSB: What lessons did you learn while working on the original Final Fantasy that you applied to your work in the SaGa series?
AK: I would say that when I have something implemented, it has to be more exaggerated than what I'm imagining, or else it won't be fully relayed when the consumer actually plays the game. For example, when you strike an enemy's weakness, in Final Fantasy there was a 30% damage bonus, in Final Fantasy II it was 100%, and in SaGa, it was 200% (or instant death).
PSB: How important is open-world, non-linear design to your work? How do game designers find the right balance between a linear story, and player choice?
AK: If I had wanted to have someone simply follow a story I made, it would be better to create a movie or novel. When creating a game, I believe it should be made so that the player can play freely, and there should be something interesting prepared for them beyond that. Players range from those who'd prefer being left completely free, to those who need specific direction on what to do. You can't meet everyone's demands. For me, I balance the game so that I'm meeting the expectations of those who want as much freedom as possible. As such, I prepare multiple protagonists, and change the level of freedom with each of those characters.
PSB: What is the most important evolution of the RPG that you have seen during your career?
AK: Ultima IV: Quest of the Avatar — this is a game that released prior to my career in video games, but I believe it was a game that changed the meaning of how a story is depicted within a game. I believe Ultima IV was a title that made it clear that instead of the narrative prepared by the creator, the game's story was one that was created from the player's experience.
PSB: Where do you see the SaGa series, and the larger Final Fantasy tradition, going in the future?
AK: In a time where entertainment is consumed at a massive volume, I think it's harder for a good piece of work to leave its name. By SaGa and Final Fantasy becoming [franchises], I think we were able to establish a system in which the great titles within these series can be played again. Of course, it's great to play both new games, and also great games from the past. I hope that [these series] can grow into an environment where both creators and consumers are happy.
PSB: What would you like to say to new players of the Romancing SaGa 2 Remaster that will be playing a SaGa game for the first time?
AK: It is a game from about 25 years prior, but I still have yet to see a game similar to this one. It would be great if this game, which has a different flavor, can stimulate your gaming life.
PSB: Thank you for your time!