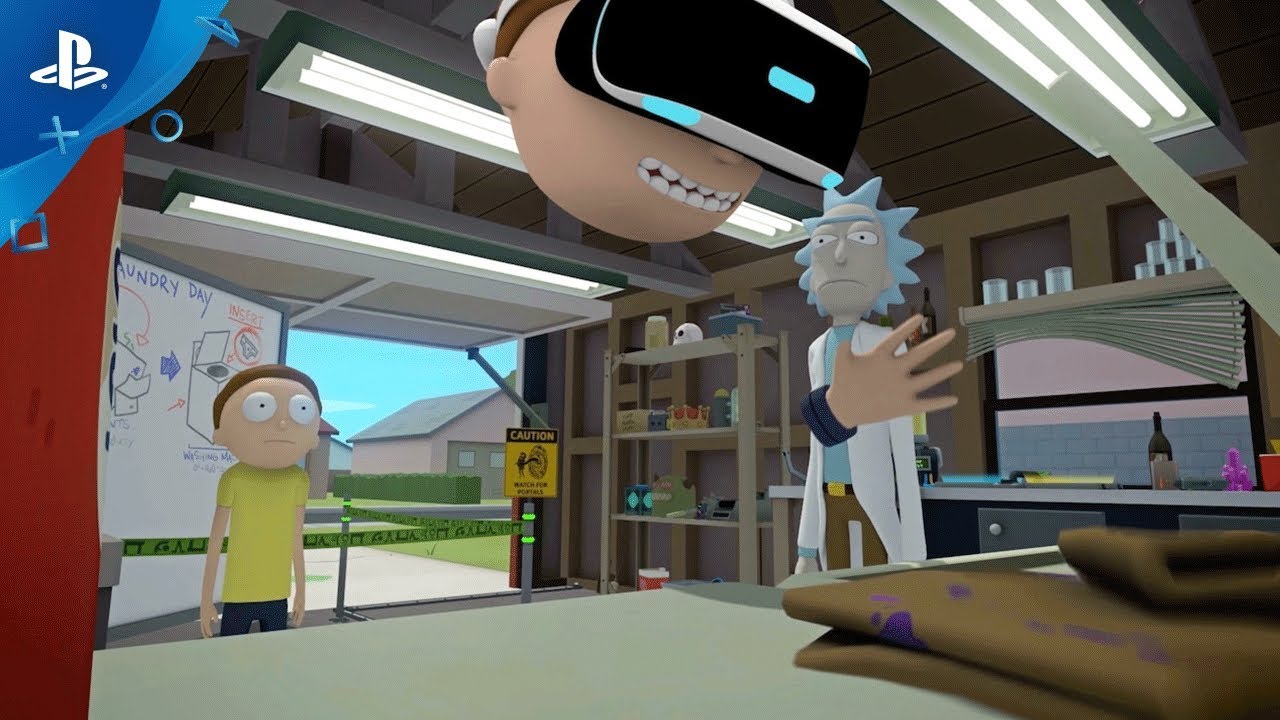 It's Rick and Morty! In PlayStation VR!
Rick and Morty: Virtual Rick-ality is a great way to question your self worth, and we're excited to give PlayStation VR owners the chance to do just that in 2018 when Virtual Rick-ality comes to PS VR.

 
Virtual Rick-ality is a fully-voiced VR game featuring Rick, Morty, and oodles of iconic stuff from the TV show. In the game, you play as a Morty clone on a journey that'll take you across multiple dimensions and to places like Purgatory and even the Smiths' bathroom. Along the way, you'll solve puzzles and experience a great Rick and Morty story.
 
One of our favorite things to talk about is the sheer amount of stuff you can do in Virtual Rick-ality. To name a few:
 
You can listen to Rick's instructions (or, don't!).
Walk through portals into space. Or other dimensions.
Flip knobs. Press buttons. Wear hats. Throw and break stuff. Drink detergent.
Combine objects in the Combinator to make new objects.
Control your own Youseeks. Make him explode.
Experience death.
Raise a pet. Feed a monster. Eat fruits and vegetables.
Learn how to fix an intergalactic car.
 
And you can do all of that without leaving the comfort of your PS VR in your living room. Or den? Or basement? We don't know your life. But Virtual Rick-ality is the most immersive way to get into the world of Rick and Morty.

 
If you'd like to get your hands on the PS VR version before 2018, your first chance will be at PlayStation Experience! We'll be there with a few stations offering demos. Come check it out! Wubba Lubba dub dub!