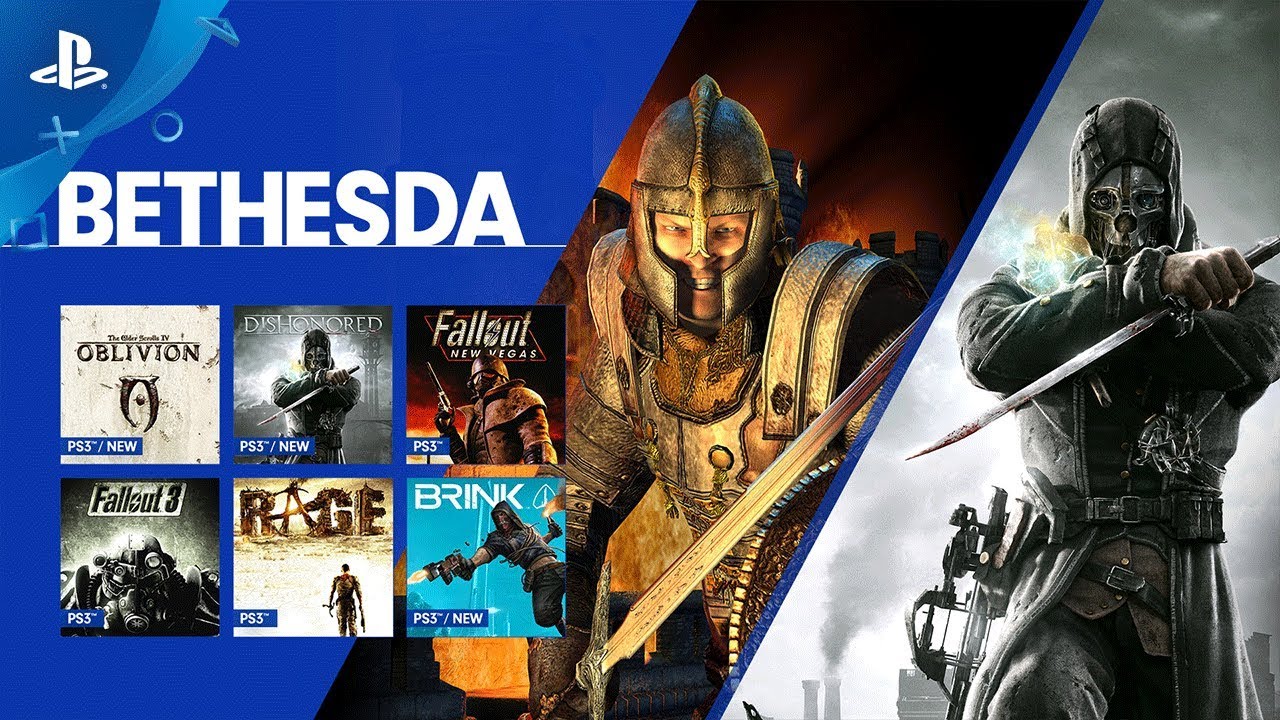 Sign up for a free trial and settle in for hours of holiday gameplay with PlayStation's game-streaming service.
We've got more magical goodness from Bethesda, with Elder Scrolls IV: Oblivion and Dishonored headlining this month's new content drop for PS Now and pushing the library ever closer to 600 total games available. We're also bringing back the $9.99 intro offer and 12-month subscription for a limited time, just in time for the holidays. Get your first month for $9.99 (new subscribers only, available in US only) or lock in another 12 months of PS Now for just $99.99. Both offers are available until the end of January.
New This Month
Before there was Skyrim, there was Oblivion. Elder Scrolls IV: Oblivion drops players into Tamriel's Cyrodill province, where the fanatical Mythic Dawn cult are opening portals to the demonic realm of Oblivion. With open-world exploration, fully voiced NPCs, and a vast world to explore, this PS3 first-person RPG is a must-play.
For a different kind of immersive adventure, dive into the plague-ridden industrial city of Dunwall in Dishonored. You play as a bodyguard to the Empress of the Isles who is framed for her murder and must get revenge on those conspiring against you. Using supernatural abilities, face your enemies head-on with weapons drawn, or pursue them from the shadows with a more stealthy approach. The outcome of each mission plays out based on the choices you make. Dishonored also features a star-studded cast of VO talent.
Brink is a unique FPS set on The Ark, a floating city and once-great utopia. Parkour moves help keep the action fast and smooth. In WET, play as Rubi Malone, a skilled assassin who solves problems with firearms, swords, and crazy acrobatics.
Also from Bethesda are Fallout 3, Fallout: New Vegas, and Rage, which joined the PS Now library in September.
This month we've also got more RPGs, RTS games, puzzle games and more. Here are all the new games available to stream on PS4 and Windows PC starting December 5.
New PS3 Games
Elder Scrolls IV: Oblivion
Dishonored
Brink
Wet
Rogue Warrior
High Stakes on the Vegas Strip: Poker Edition
New PS4 Games
Active Soccer 2 DX
Arcania Complete Tale (upgrade from PS3 ver)
Battle Worlds: Kronos
Bound by Flame (upgrade from PS3 ver)
Brick Breaker
Dungeons 2
Industry Giant 2
Shadwen
Siegecraft Commander
Sparkle Unleashed
Super Dungeon Bros
Tetraminos
Zotrix
Last Month's Most Popular PS Now Titles
Red Dead Redemption
Mortal Kombat
WWE 2K16
Fallout: New Vegas
Mafia II
Injustice: Gods Among Us
The Last of Us
Sonic Generations
Sid Meier's Civilization Revolution
Dead Island: Definitive Edition
The holidays are almost here, which means lots of free time to curl up in front of the TV for some long gaming sessions. With nearly 600 games in the service, PlayStation Now lets you play to your heart's content. If you haven't given PS Now a try yet, the seven-day free trial for PlayStation 4 and Windows PC is the perfect way to experience the streaming service for yourself. PS Now provides unlimited on-demand access to a growing library of nearly 600 PS4 and PS3 games, with new games added every month, and no game downloads required. PS4 save data in PS Now is even compatible with PS Plus cloud saves, so you can upload/download save files to/from your own console.
The introductory offer of $9.99 for the first month (new subscribers only, available in US only) and the 12 month subscription for just $99.99 are both available for a limited time until February, so act fast. Note that in order to take advantage of the $9.99 intro offer, you will need to purchase that directly, as the 7-day trial will transition into the standard monthly subscription.