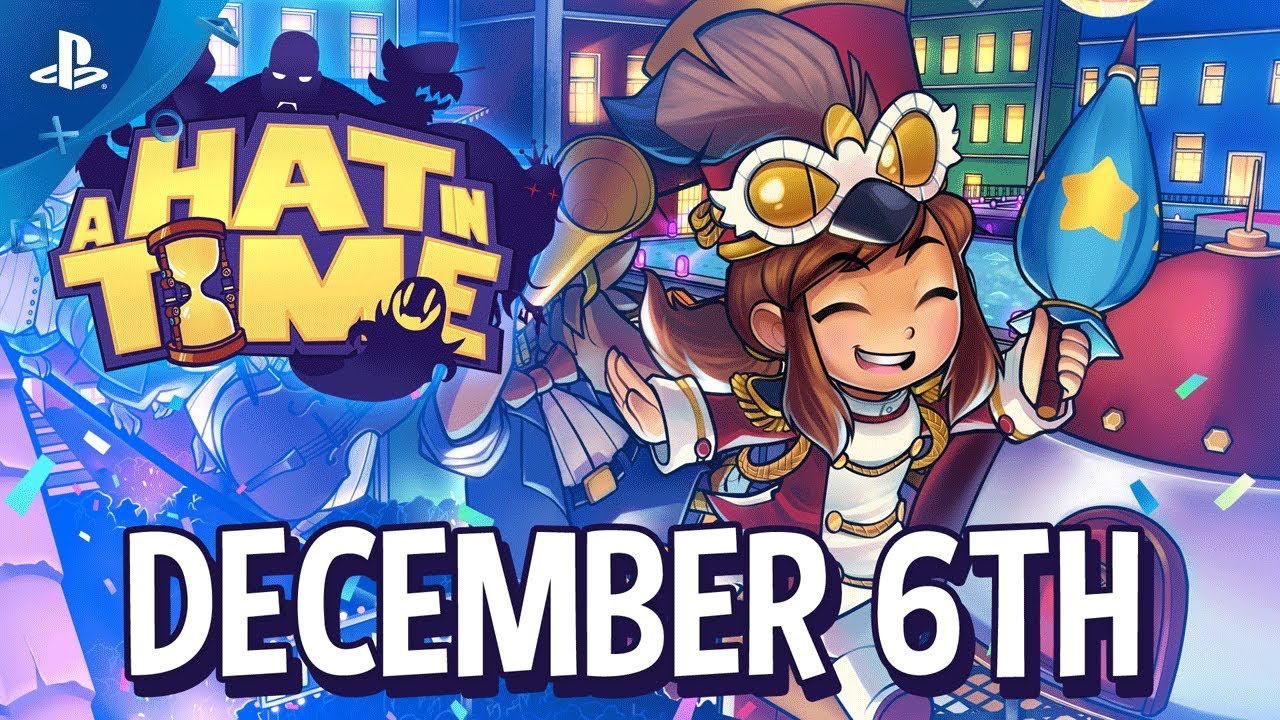 Gears for Breakfast's adorable intergalactic 3D platformer launches today.
The time has come! Gears for Breakfast's critical and commercial hit 3D platformer A Hat in Time is now available on PS4 for $29.99. For lovers of Crash Bandicoot, Psychonauts, Jak and Daxter, or Sly Cooper, here is your next modern favorite!
A Hat in Time tells the tale of the space-faring (and surprisingly acrobatic) Hat Kid. A Mafia goon (without a spacesuit, no less) punches a hole in her spaceship, and out fly the 40 Time Pieces that power her ship. Hat Kid must traverse five large, luscious worlds — while using dozens of badge-power-ups and adorable hats — to regain her Time Pieces from the corrupt Mustache Girl.
Along the way, you can expect some high-flying and hook-shooting adventures in Alpine Skyline:

You'll also race a rocket-riding Mafia goon, solve a murder mystery on a high-speed train, and work spooky contracts to try to reclaim your soul. Nothing serious. While platforming and collecting gems across a rooftop party, you will also lead a marching band that won't hesitate to kick you down to the streets if you're too slow:

A Hat in Time features comical writing and over-the-top voice-acting — it even has an unlockable option to turn those voices into mumbles, if that's your thing. The unique mechanics, clever level design and writing, cute-as-heck characters, and outstanding orchestral soundtrack have already made A Hat in Time a major critical and commercial hit, with thousands of overwhelmingly positive player reviews. A Hat in Time is also currently the #4 most active speedrun.com game, surpassing decades of classic and modern platforming and action games.
We thank you so much for your support of A Hat in Time throughout the years; we hope you enjoy! (For our PlayStation Europe friends, the game launches in a few hours on December 6!)