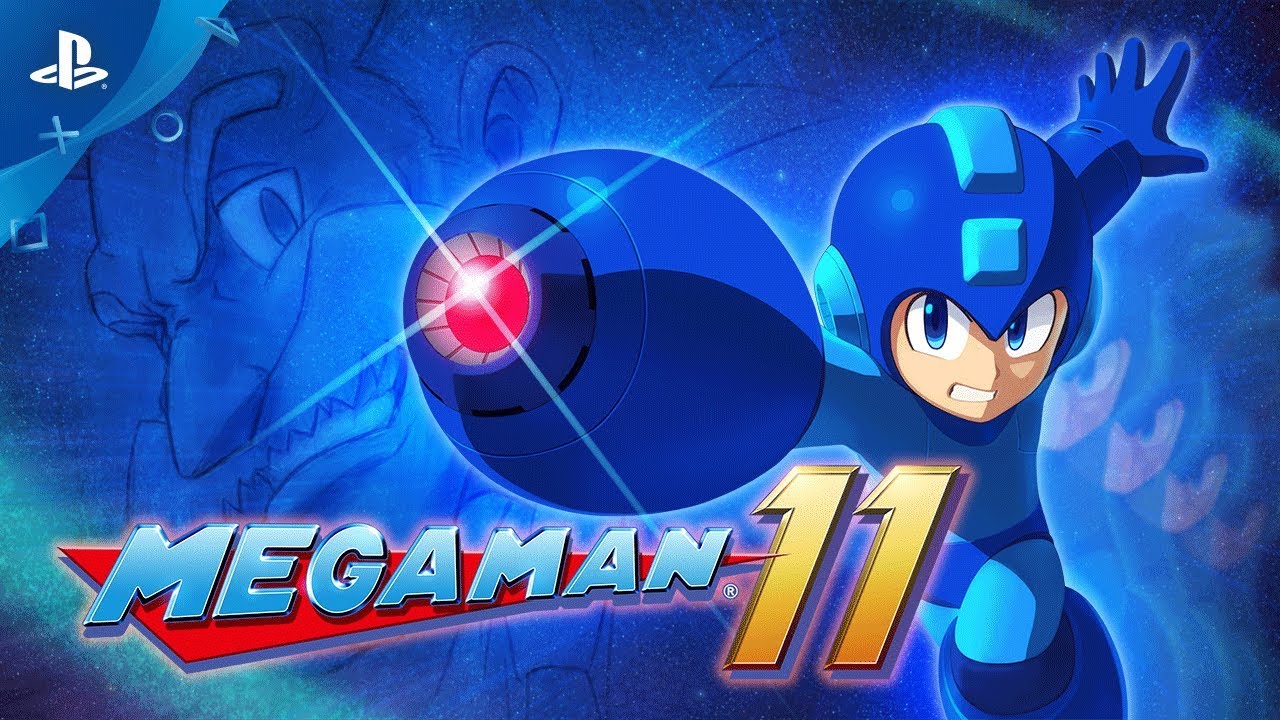 The Blue Bomber returns! Get equipped with his newest side-scrolling 2.5D adventure late next year.
Message from Dr. Light…
20XX has never looked better. After many unforgettable fights for everlasting peace, Capcom's beloved Blue Bomber is making a triumphant return in Mega Man 11 on PlayStation 4 in late 2018!
There are few iconic video game heroes with a legacy as legendary as Mega Man's. It's been 30 years since the original 8-bit classic first released and made its mark on the side-scrolling action genre, influencing games for years to come, and even still today. As a new entry to the classic series created by a talented, veteran development team at Capcom, the tight side-scrolling action-platformer gameplay fans have come to expect makes a return while completely revolutionizing the game on PS4. Get ready to jump and shoot your way through uniquely designed stages in any order you choose before tackling all-new bosses and claiming their weapons as your own!
The core gameplay that Mega Man fans expect is met with an all-new visual direction with the introduction of a 2.5D style featuring 3D character models and beautifully hand-drawn environments that mark a huge leap forward for the series. Its Mega Man like you've never seen him before, complete with a new look that retains his instantly recognizable style while giving him a fresh, modern design.
Looks like Mega Man is taking more than fashion cues from his enemies, too. It's well-known that our hero changes colors when he switches to different weapons obtained from defeated Robot Master bosses, but take a close look at the trailer. In Mega Man 11, you'll see he now takes on characteristics of bosses he's foiled when wielding their weapons!
Mega Man 11 has plenty for both new fans and series veterans to enjoy! Classic characters, including Mega Man's canine companion Rush, will make their return to help Mega Man along the way. A variety of difficulty options are also available to ensure that everyone from newcomers to hardcore fans can enjoy the rewarding, challenging gameplay the series is known for.
This is just the start of Mega Man's 30th anniversary, and we have even more in store to celebrate the Blue Bomber's history throughout the anniversary year in 2018. If you're a fan of the futuristic Mega Man X games, we've got great news for you – all eight Mega Man X games are coming to PS4 next year! We'll have more info to share on these plans soon, so start thinking about which Mavericks you want to tackle first!
With the 30th anniversary year beginning this month, we just couldn't wait to announce and share Mega Man 11 with PlayStation fans. The game is currently in development, so please enjoy just this small taste of the game, and look forward to more details about Mega Man's brand-new adventure in Summer 2018. We hope you're as excited as we are and thank you for your patience for this long-awaited treat!