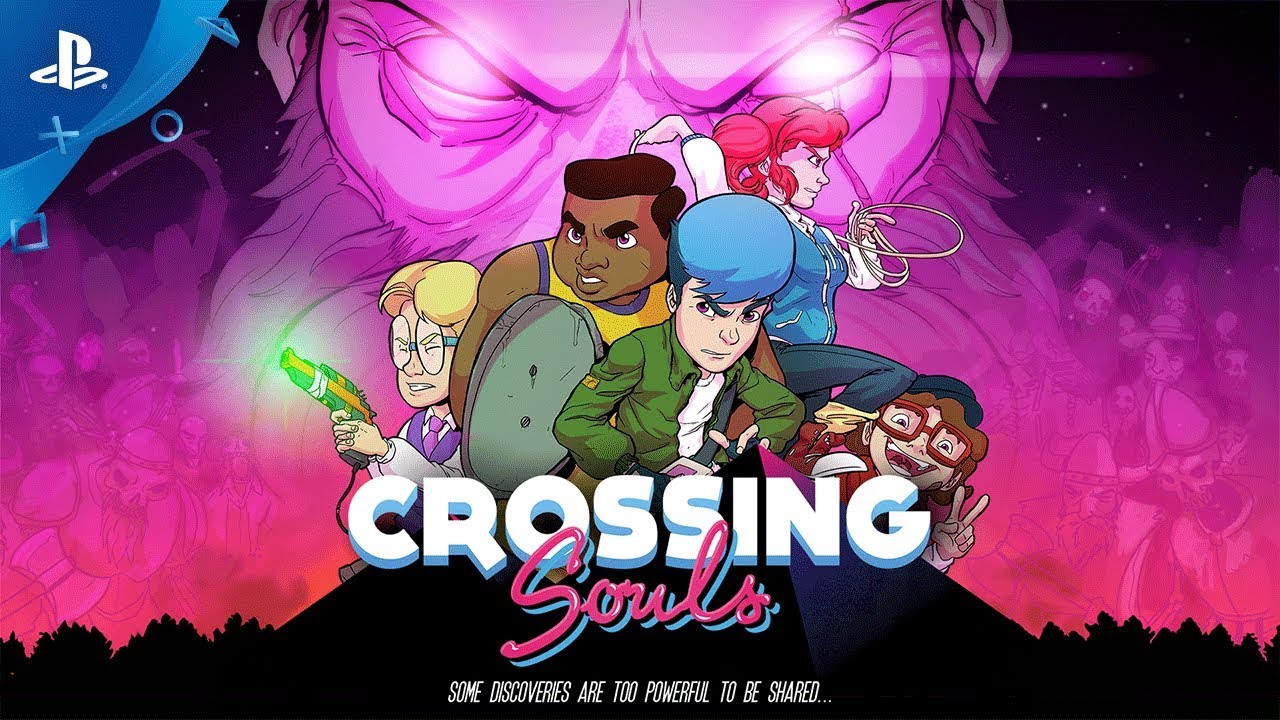 Discover the outer limits of the known world early next year.
It's the first day of summer 1986. Your little brother calls you over the walkie-talkie: "You're not going to believe this, dude! Hurry! Get the gang together in the treehouse. I have something incredible to show you! I think it's actually starting to… rot. It smells awful, man!"
That's how Crossing Souls begins, a game where you join Chris, Kevin, Big Joe, Charlie and Matt in the biggest adventure of their lives.
An Ode to the 80s
Crossing Souls is an epic adventure that will take the player to a lovingly familiar place – their childhood. A time when everything was possible and we could live an adventure without ever leaving the house. When the day might hold new and unexpected friends, a spaceship built from couch cushions, or homemade time machine to fight crazy villains that were threatening the whole world itself.
With Crossing Souls, we're aiming to nurture the imagination and reexperience an important part of our team's childhood from the 1980s through video games, comics, cartoons and film. We will never forget those special moments from The Goonies, E.T., Stand by Me, Explorers, Ghostbusters, Gremlins, Karate Kid, Poltergeist, and more that shaped our view of the world and what was possible. All of these provided inspiration for the story we wanted to tell and enabled us to pay our tribute to all of these influences while adding our own twist. A story that will reach the heart of those of you who grew up in the 80's and the chance to experience the magic firsthand for those that did not.
Love is in the Details
It is not only how Crossing Souls looks that is important, packed full of homages and references, but also the loving nods in gameplay to our favorites like Streets of Rage or Aladdin that we hope players will recognize and smile at along the way.
The team at Fourattic also made a great effort to tell our story through cutscenes created in that distinct style of classics like Thundercats and He-Man with unmistakably 80s frame rate and image quality. It's been painstaking work, but the result was totally worth it and we think players will love how it helps to tie the game's tone and mood together.
Starting From Scratch
Fourattic is a really small team, with only five people at the studio. We have grown and learned as we developed our game, putting our hearts and souls into creating a universe that pays homage to our childhood. It is our "first child" born over three years ago and now, finally will arrive on February 13, 2018.
We hope with all our hearts that you enjoy as much as we did making it! We wouldn't have made it to here if it weren't for all of you. We want to thank all of you for all the support by the fans and the PlayStation community, we really can't wait to see you all at PlayStation Experience soon!