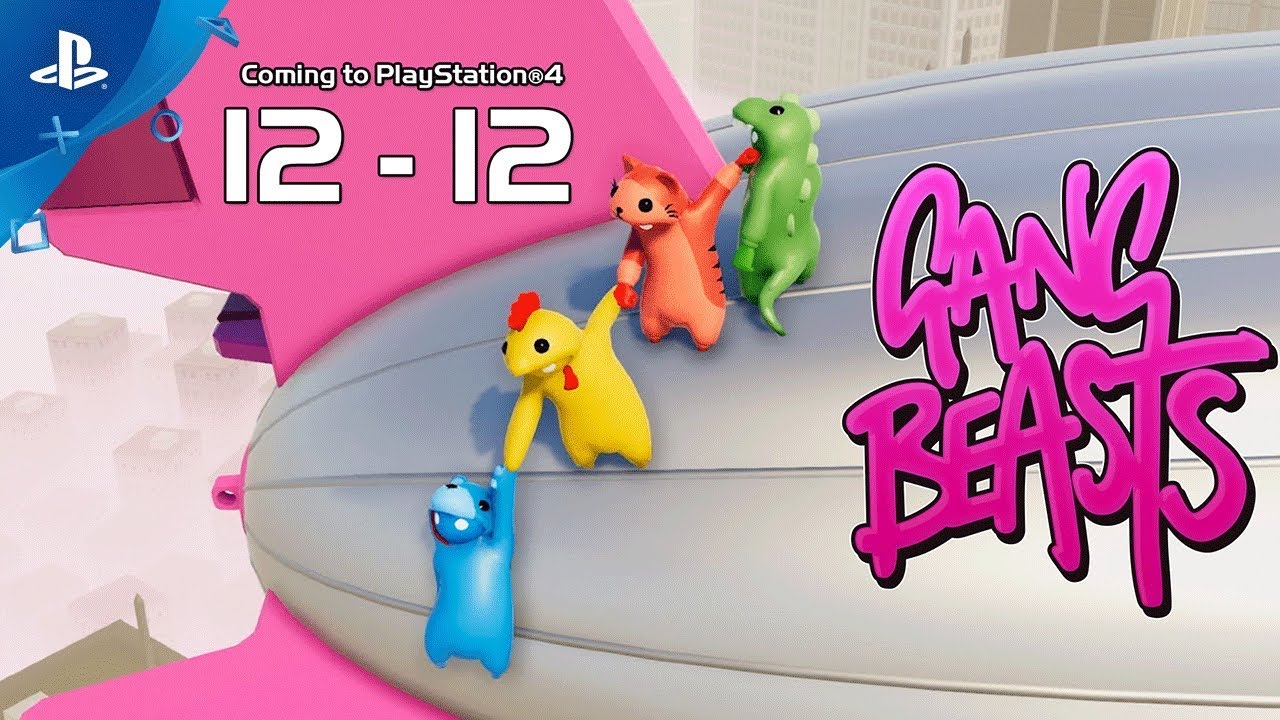 The insane, irreverent multiplayer beef-em-up is nearly here.
Prepare to scream with horror and delight as gangs of saggy, pugnacious thugs from Beef City punch, kick and slapstick their way across your screen, hurling their foes into hazardous machinery or mercilessly head-butting them into flaming incinerator pits! That's right folks, the long awaited Beef-em-up Gang Beasts is coming to PlayStation 4 on Dec 12th!
Gang Beasts will launch with a whole glut of customization options, and with several new modes, including clumsy-yet-brutal 2 vs. 2 soccer matches, and a cooperative mode where up to 4 players battle against waves of thugs.
Settle all your holiday arguments with a trip to Beef City, where harmless, brutal, violence is fun for all the family! Gang Beasts is heading to your neighborhood on December 12th, until then please enjoy the new trailer above and get ready to FIGHT!
One more thing! If you are heading to PlayStation Experience, Gang Beasts brawls and a tournament await you at the Double Fine Booth!