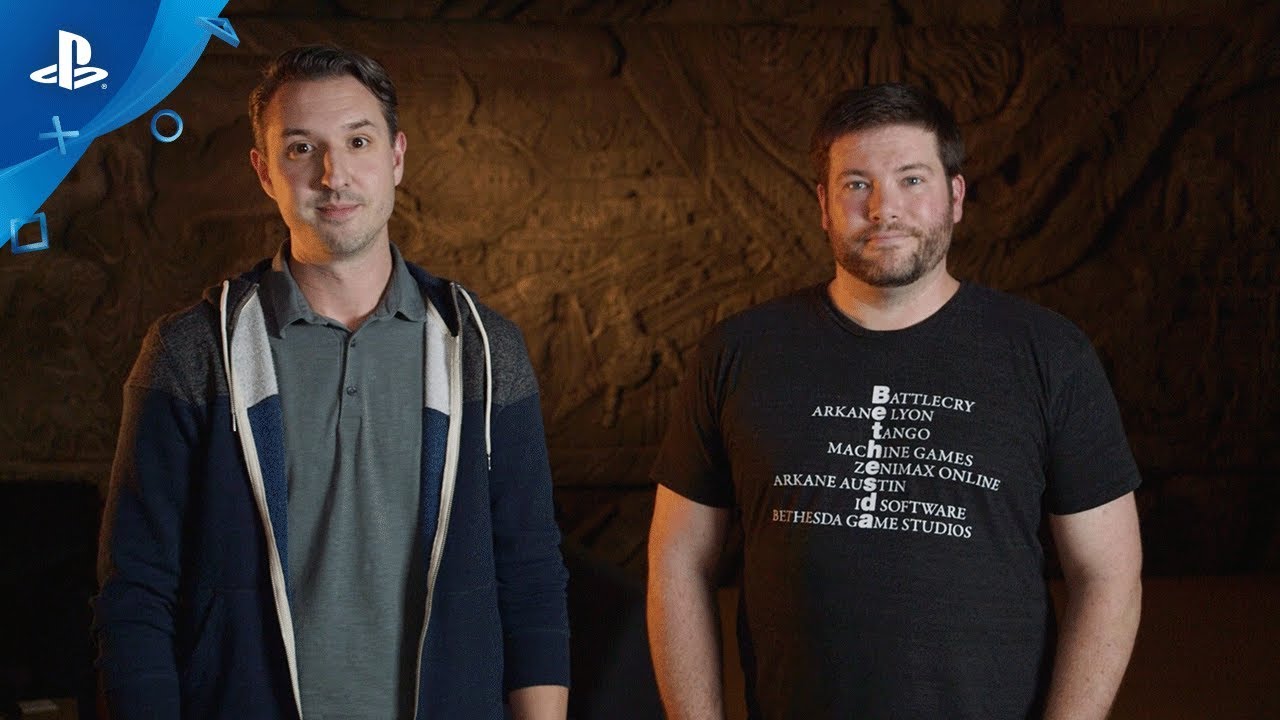 There are several ways to explore Skyrim in VR.
We have been so thrilled to see the excitement and reception from the community around the launch of Skyrim on PlayStation VR.
From the first time we tried virtual reality, we immediately dreamt about how our worlds would feel on this amazing technology. We couldn't wait for you to experience The Elder Scrolls V: Skyrim — in its entirety — in VR. Once you step inside the world of Skyrim and take in the breathtaking scale and scope of the world and creatures, you'll see why we're so excited.
In VR, you're finally there. The scale feels real. The approach wasn't a nerfed-down experience, but the whole game. From battling ancient dragons to exploring the towering rugged mountains, to crafting weapons and armor, even building homes and interacting with the many memorable characters you encounter in the world, it's all in VR. And while Skyrim is a game so many of us know, it feels new again.
Finding the perfect balance between player comfort and immersion was one of our biggest goals for Skyrim VR. To accomplish that, we've given you a suite of options and settings that can be adjusted to whatever you prefer including different movement methods like direct movement, optional FOV filters, and more. Simply go into the game's main menu and go to settings, then VR, to adjust as you like.
Ways to Play
We wanted to provide a few tips for those jumping into Skyrim VR on how you can make it customizable to your play style and comfort.
Skyrim VR can be played with either the PlayStation Move controllers or with the DualShock 4.
The game includes both teleportation and direct movement options and various settings to cater to your comfort level. The game will default to Teleportation movement but simply go into main menu > gameplay settings > VR > movement and switch to your preferred option.
There are other settings as well in the VR menu that can be adjusted to whatever you prefer, including comfort options, dominant hand selection, and more.
Move Controllers: Free movement happens when pressing the Move button (the large button on the Left Motion Controller) and pointing in a direction. Turning is the right Motion Controller X or O buttons.
DualShock 4: The DualShock will work just like it does in the original PS4 version with one exception — camera movement isn't allowed with the right stick, instead it's done via the VR headset and the right stick controls turning.
Your First Steps Through Skyrim
Watch our new PlayStation VR demonstration video above featuring Skyrim VR Lead Producer Andrew Scharf and Bethesda Assistant Director Matt Grandstaff showcasing how to prepare for the award-winning game's move to PlayStation VR.
We've also reimagined a number of gameplay systems for VR. Of course, there's our updates to combat. Melee and ranged combat like firing a bow and arrow, using sword and shield to bash your enemies, feel even more real thanks to motion controls.
With the Move controllers, you can now attack multiple targets simultaneously using spells. Each hand has 360 degree full range of motion, and can operate independently of the other hand – a first for Skyrim. The skills and map menus are also now a 360 degree experience. You can be in the center of the heavens with these constellations orbiting around you as you level up or get a true bird's eye view of the Skyrim map and fast travel to your favorite locations.
Huge thanks to all our developers, external partners, the great people at PlayStation, and you for the support and praise.
We're incredibly excited that Skyrim VR will be one of the first open-world games for virtual reality. It's the first time that anything like this has been done and we can't wait to hear about your new adventures in Skyrim VR.
Now get out there and play with the PlayStation VR Skyrim VR bundle!