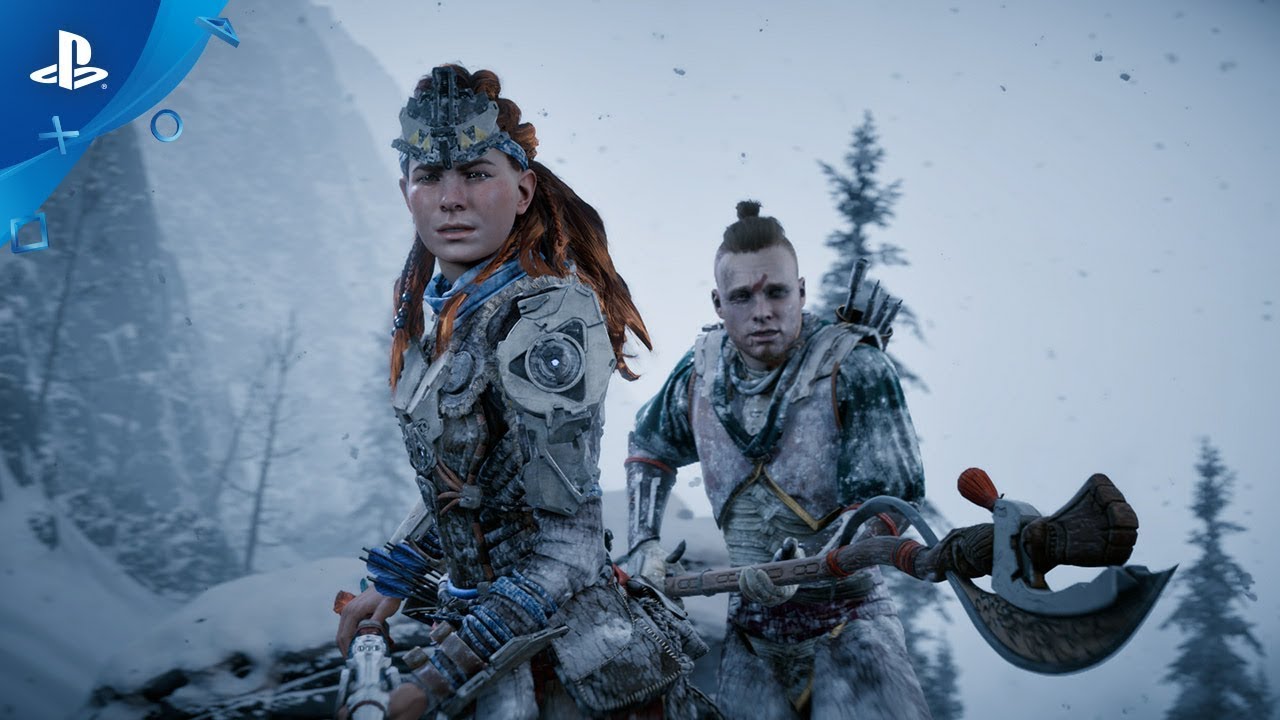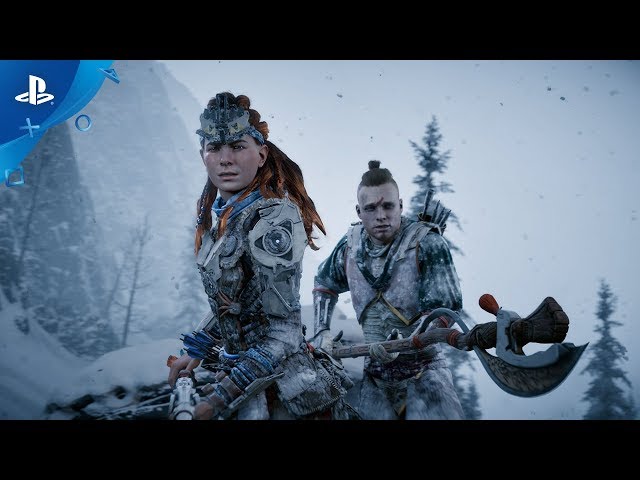 New adventures are coming to the world of Horizon. Here's how to find them.
We're thrilled to announce that Horizon Zero Dawn: The Frozen Wilds is out November 7 at PlayStation Store! This expansion for Horizon Zero Dawn adds a companion story to Aloy's adventure, leading her deep into the icy borderlands of the Banuk tribe. To celebrate the launch, we've prepared an exciting new trailer that shows the dangers Aloy will be facing.
Naturally, we can't wait for you to dive into the new expansion content — and since you're probably as eager as we are, we've collected a few handy tips to put you on the right track:
1.) Load Your Latest Save
You don't need to start a brand-new game just to access Horizon Zero Dawn: The Frozen Wilds. The expansion content is available regardless of whether you're on your very first playthrough or on your latest New Game+.
2.) Check Your Level
We tuned Horizon Zero Dawn: The Frozen Wilds for players with an experience level of 30 or higher. While it's possible to access the expansion content if your level is below this threshold, you may find that Aloy's lack of skills and/or equipment becomes too great a challenge. If that's the case, try completing a few quests in the base game until you've sufficiently leveled up.
3.) Complete the Quest "A Seeker at the Gates"
Horizon Zero Dawn: The Frozen Wilds adds a whole new region known as The Cut, which becomes accessible after you've completed the quest A Seeker at the Gates. If you're at level 30 you most likely already completed this quest, but if you're not sure you can check its completion status in the Quests menu.
4.) Find a Quest-Giver
To receive directions to the new region known as The Cut, speak with one of the three quest-givers added to the base game region. These quest-givers appear with a blue quest start marker over their head. They're located in the following areas:
Rhavid, a Carja nobleman with information and speculation about the Banuk borderlands, can be found outside Meridian.
Ohtur, who knows how to get to The Cut, can be found inside the Carja border fort known as Daytower.
Yariki, a Banuk woman with a dire warning about the dangers found in the borderlands, can be found north of the Grave Hoard.
5.) Survive the Frozen Wilds
Between the inhospitable environment and the dangerous new machines, Horizon Zero Dawn: The Frozen Wilds offers a greater challenge than the base game — so make sure you bring the right skills, outfits, and weapons.
Above all, we hope you have as much fun diving back into the world of Aloy as we did creating this expansion! Let us know what you think in the comments.