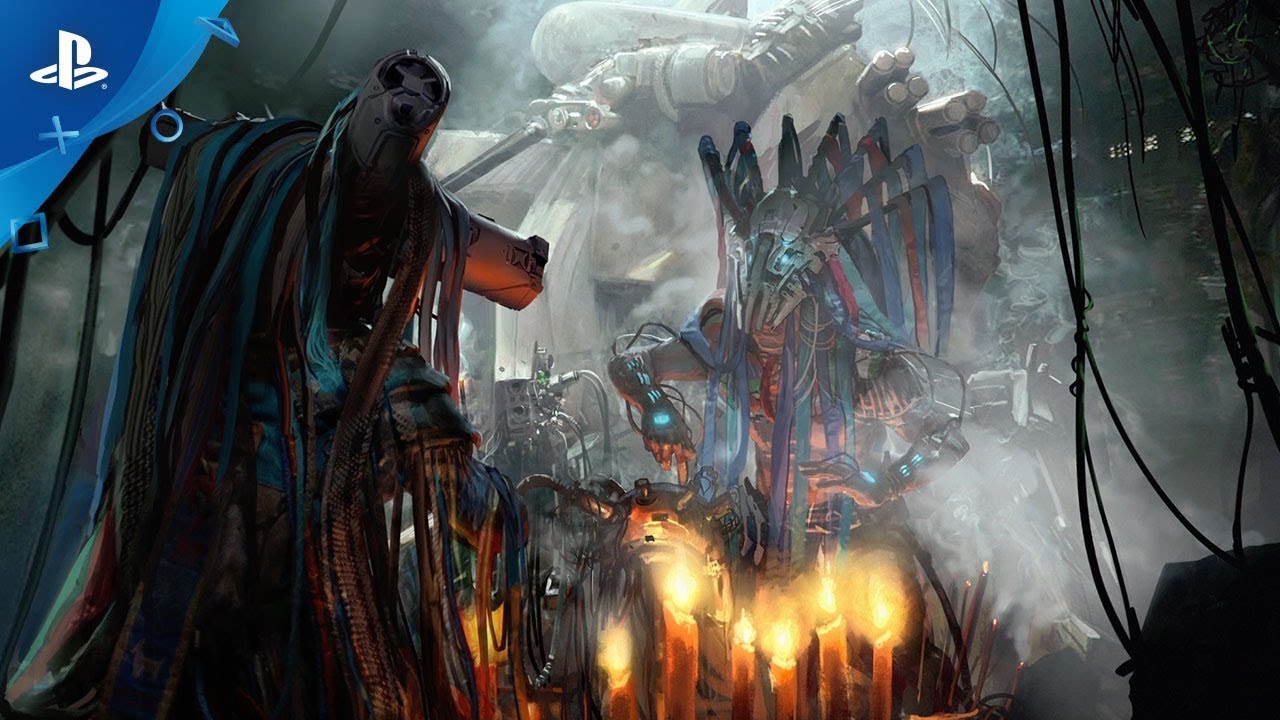 Developers detail the creation process behind Horizon Zero Dawn's most enigmatic tribe.
Next week sees the release of The Frozen Wilds, an expansion for Horizon Zero Dawn that adds a dangerous new environment for players to explore. The expansion is set in the icy wasteland known as 'The Cut', where the bravest hunters of the Banuk tribe test themselves against the elements and the machines, but only few live to tell the tale. Their tales, however, are of great interest to Aloy…
For the team at Guerrilla, Horizon Zero Dawn: The Frozen Wilds was an opportunity to go back and delve into the culture of one of Horizon Zero Dawn's most mysterious tribes. Although the Banuk didn't feature prominently in the base game, the tribe's rugged individuality, nomadic existence and harmonious relationship with natural and machine life set it apart them from all of the other tribes.
The developers went to great lengths to create tribes that would feel believable and at home in the environments they inhabited, and the Banuk tribe was no exception. In the video interview above, Studio Art Director Jan-Bart van Beek, Narrative Director John Gonzalez, Lead Concept Artist Roland IJzermans and Lead Writer Ben McCaw talk about the development of the Banuk tribe, and the ways in which Horizon Zero Dawn: The Frozen Wilds builds on the foundations laid in Horizon Zero Dawn.
You'll be able to explore the Cut and discover the unique culture of the Banuk tribe for yourself when Horizon Zero Dawn: The Frozen Wilds launches on November 7th. If you pre-order your copy from the PlayStation Store today you will also receive an exclusive PS4 avatar! To stay up to date on the latest developments related to Horizon Zero Dawn and Horizon Zero Dawn: The Frozen Wilds, keep an eye on the PlayStation Blog and remember to follow Guerrilla on Twitter and Facebook.
Coming up tomorrow morning, new characters, environments and enemies will be shown off in the first The Frozen Wilds play through video. See you then!