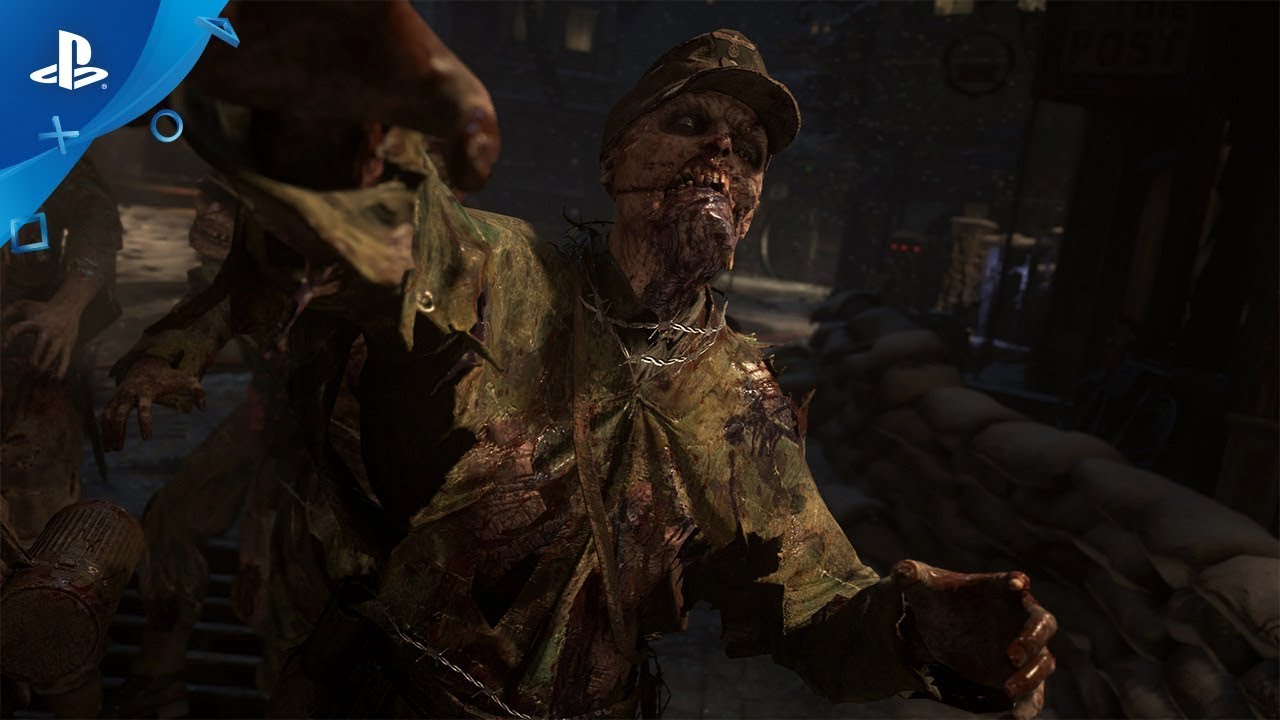 Sledgehammer is injecting a fresh dose of fear into the celebrated co-op shooter.
Sledgehammer is bringing a fresh new perspective to its new Nazi Zombies mode that will ship alongside Call of Duty: WWII on November 3. Like its spiritual predecessors, this Zombies experience is cloaked in mystery and mystique.
Luckily, Sledgehammer's Cameron Dayton and Jon Horsley are giving us a peek behind the curtain. The basic premise — a four-player co-op battle against waves of murderous zombies — remains intact, but Sledgehammer is intent on adding its own unique fingerprint to the celebrated co-op series. What most struck me was Sledgehammer's focus on generating fear in the player. Watch our new video interview to learn more about Sledgehammer's plans.
This week marks the launch of Call of Duty: WWII, and there are a ton of ways to score an exclusive theme, avatars, and other giveaways on live.playstation.com. Visit the site, complete the quests, and you can earn one entry to the PlayStation Store Call of Duty: WWII Sweepstakes, which includes a Call of Duty: WWII DXRacer Gaming Chair, Call of Duty: WWII Strategy Guide Deployment Kit, or FPS FREEK Call of Duty: WWII DS4 accessory. Visit live.playstation.com for full details and rules.