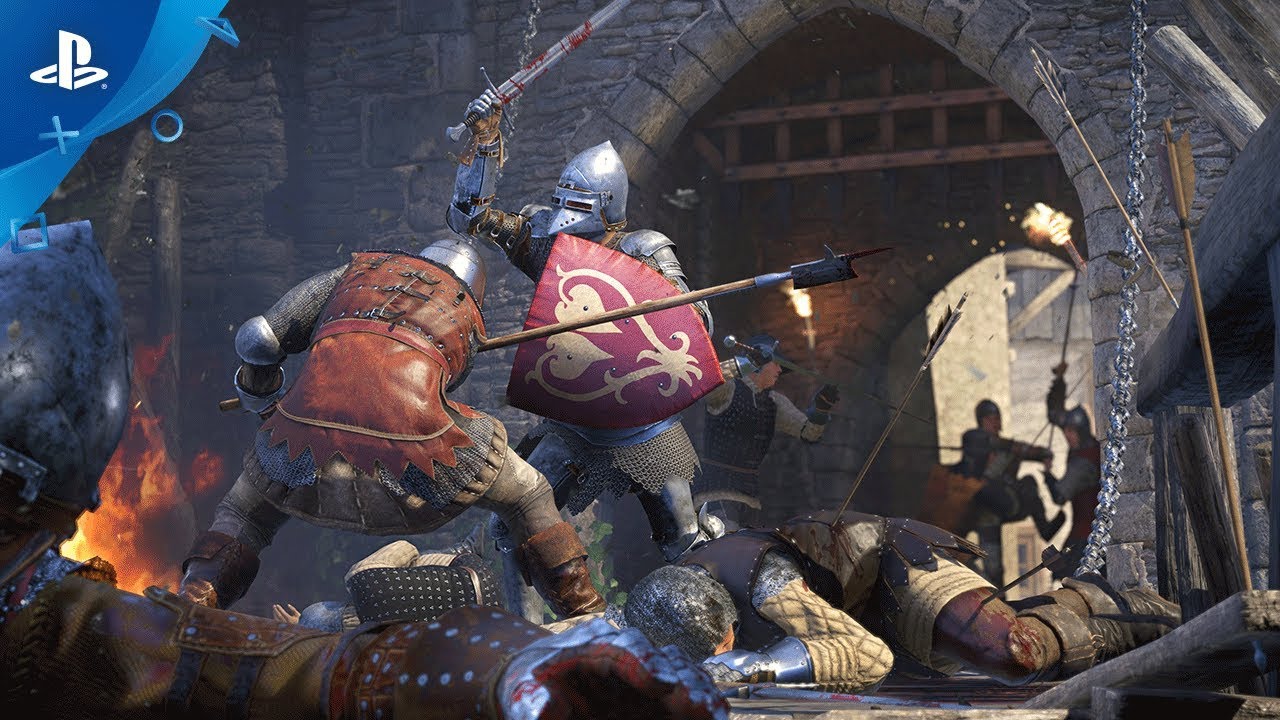 Warhorse Studios meticulously reconstructed 15th century Bohemia.
Kingdom Come: Deliverance is a story-driven, open-world RPG that immerses players in an epic adventure in the Holy Roman Empire. Set to avenge the death of the heroes' parents, players take over the role of Henry, son of the local blacksmith. Struggling against an invading force, players will encounter game-changing quests and decisions. Majestic castles, deep forests, thriving villages, and countless other locations, set in a highly realistic medieval Bohemia invite players to truly explore History!
Here are six reasons why players should be excited for Kingdom Come: Deliverance on PS4.
Attention to detail. The team has spared no expense when reconstructing real medieval architecture of 15th century Bohemia, located in the heart of Europe.
Realistic medieval combat. With the help of experienced sword fighters, the team at Warhorse has crafted authentic medieval sword-fighting techniques using state-of-the-art motion capture and painstakingly designed a battery of realistic weapons which are befitting of the action on screen.
The adage "easy to learn, hard to master" comes to mind — and might be more fitting than ever — when players pick up a sword, club or spike and face enemies in this detailed fighting system.
An immersive story based on real history. The year is 1403, Bohemia, rich in culture with silver, sprawling castles. The King is dead and his eldest son takes his place on the throne. Players are thrown into the heat of an escalating conflict amongst the royals that shakes the kingdom's foundations. Great unrest and the driving heat of history's pages are the cornerstones that set the stage for a unique story experience.
Many paths lead to victory, but consequences must be faced. Players need to have an eye on their reputation and how their actions influence the people around them. Fighting, stealing, seducing, threatening, persuading, or bribing are ways to go — but the questions remains: how do the players want to be remembered?
Freedom to explore. Players can freely enjoy the huge, reconstructed map of medieval Bohemia. Enter villages and interact with the locals. The dark and deep forests might tease players with beauty, but hold true danger!
Last but not least, pre-order Kingdom Come: Deliverance at PlayStation Store and get the following:
Kingdom Come Deliverance
Dynamic Theme
New armor sets
New treasure maps