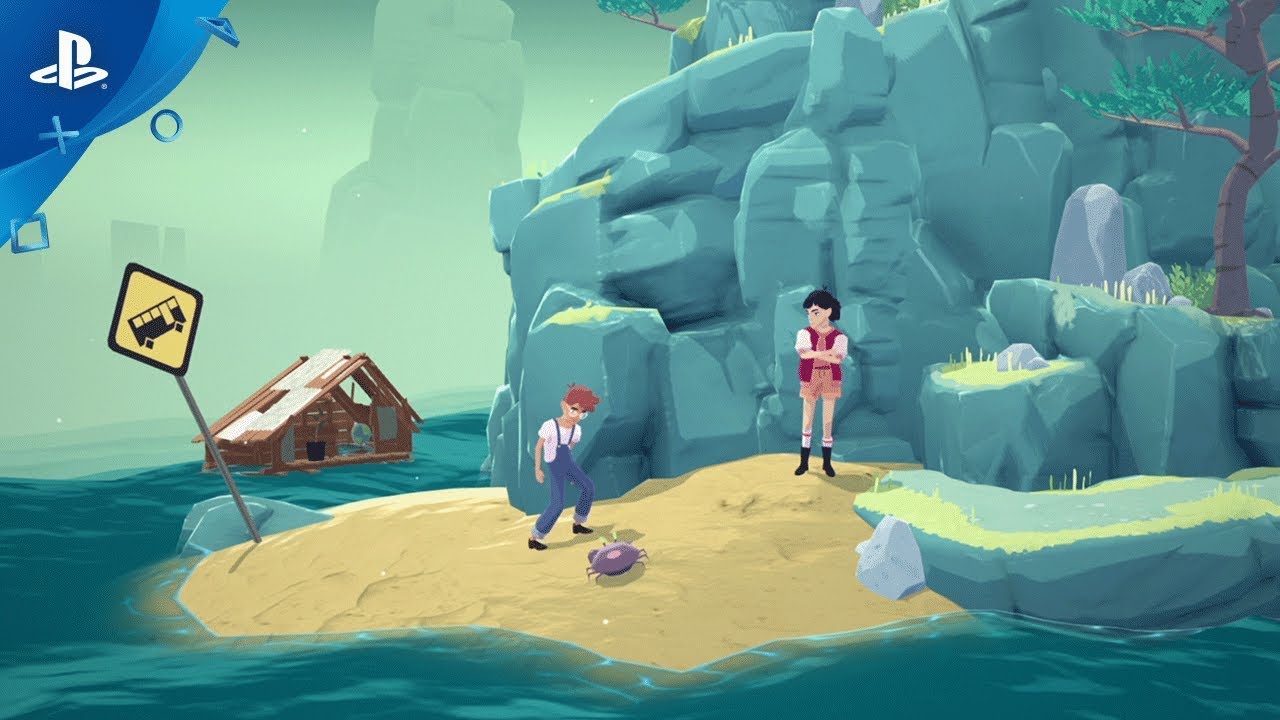 Explore time to overcome challenges in The Voxel Agents' new puzzle game, launching next year on PS4.
The Gardens Between is a homage to friendship, the kind from our childhoods that felt so impossibly large, when we made bonds that we thought could never be broken.
Arina and Frendt, the two protagonists, are inseparable friends who shape one another markedly as they grow up. They fall into a mysterious world of beautiful garden islands, where cause and effect are malleable. As you follow them on their journey, a story about friendship, childhood and growing up unfolds.
In this game, you don't control the characters; in this game, you control time.
I'm Matt, and at The Voxel Agents we've been working on this wild game idea for some time. Back in 2011, we had a concept for a game based on that scene in Minority Report where Tom Cruise is scrubbing backwards and forwards within a memory trying to uncover clues. We built several prototypes around the idea, and one of those prototypes blossomed into The Gardens Between.
The game follows two best friends, Arina and Frendt, who find themselves in this strange and surreal world of garden islands. As a player, you follow the pair and manipulate time to solve puzzles and uncover the gardens' secrets. As you control time, moving it backwards and forwards, the characters can manipulate the world around them, changing the flow of cause and effect.
One of our driving principles during development was to build a game that anyone can play. We wanted The Gardens Between to have simple controls, to encourage stress-free exploration, and to tell a genuine story without text or dialogue. We strongly believe that games are for everyone, and The Gardens Between fits that perfectly.
At its core, the game is about exploring, but unlike most games, where you explore space, in The Gardens Between you explore time. In some ways this is simpler. On a timeline you can only move forwards and backwards, but time travel is full of its own complexities, and that's where the puzzle elements come in.
Building a game where you control time is full of challenges. It's very hard to separate time and space as concepts – but that is also part of what makes the design (and gameplay!) so exciting.
At The Voxel Agents, we're all about beautiful, simple, crafted experiences — the kinds of games that we played growing up. It's no coincidence that our game is packed full of 90s childhood nostalgia. We're super excited to be launching The Gardens Between on PS4 next year, and we can't wait for everyone to play it. We've poured our souls into this, and we think you're going to absolutely love it!
Shout out below if you have any questions or comments!