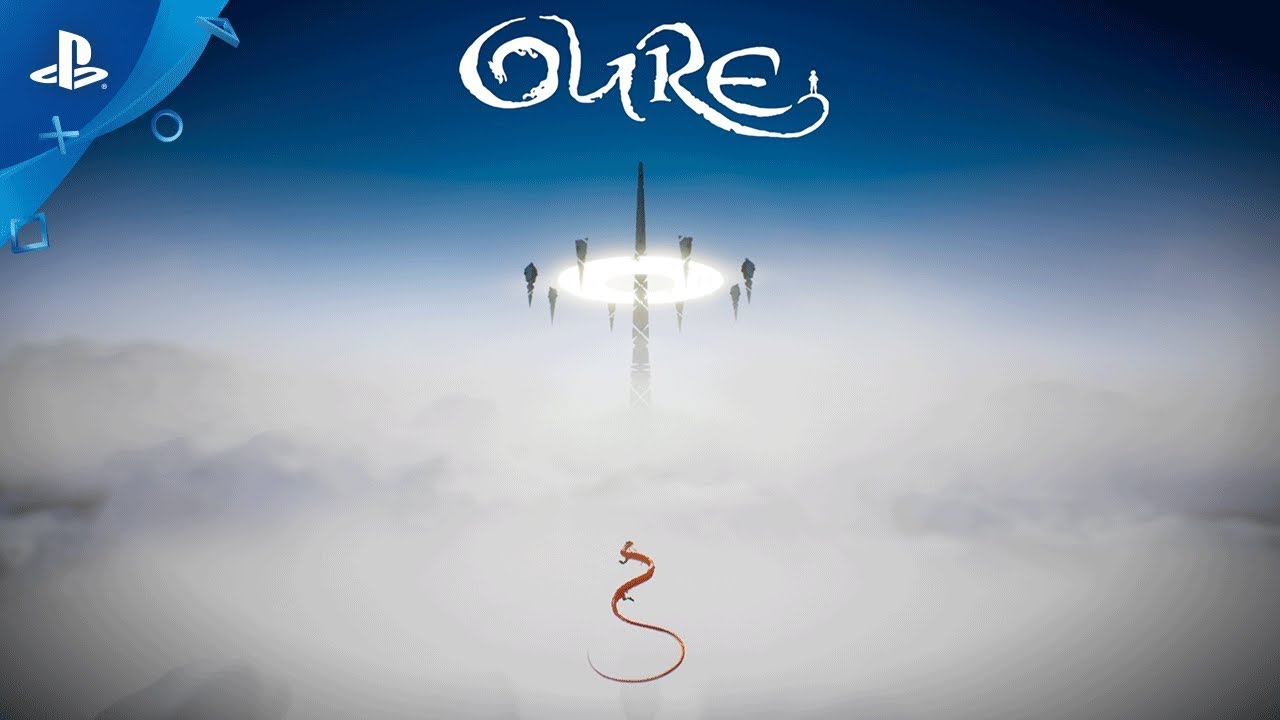 A deeply personal journey through a dreamllike world, from the team at Heavy Spectrum.
Hi there PlayStation fans,
We at Heavy Spectrum are so proud to have been able to reveal our deeply personal game Oure to you all in Paris. The game aims to give you a unique, dreamlike experience of freedom as you fly through the clouds as a dragon in an adventure about hope, discovery and independence.
You play the role of a child pushed alone into a strange world by their reluctant parents. Once in that world, the child discovers they can transform into a dragon that draws power from the clouds to soar through the skies. Uncovering the origin of their powers and their parents' hopes is part of a journey that explores themes and experiences all of us go through as we grow up, and those of parents as they let their children go into the world without them.
The game is non-violent and intended to be a contemplative experience with moments of drama and mental challenge, hopefully creating something unique for players who want a break from blockbuster game experiences. It has many hidden items, artefacts and upgrades to find; and the dialogue, the world and even the Trophies are designed to be full of metaphors and meanings that should reward players who wish to reflect on the deeper messages we've placed into the world.
Speaking as myself, more than anything I have ever done, this is a game that has been built from my heart with no commercial bias. Self-publishing the game has allowed us to ensure the game will come out with the pureness and essence that we desired, and whilst we know the game is not perfect it is something that contains the message of hope that we wanted to pass on to our own children. We think this rawness has created a unique experience in the feel of the game and we hope that if you elect to play Oure that it touches your heart a little.
If it does then it has all been worthwhile.
The game is available now at PlayStation Store and has written language support for English, French, German, Italian, Spanish and Japanese. We have also put together a dynamic theme, soundtrack and avatars on the Store so please give them a look if you'd like to support us further.
Thank you for your time,
Matt