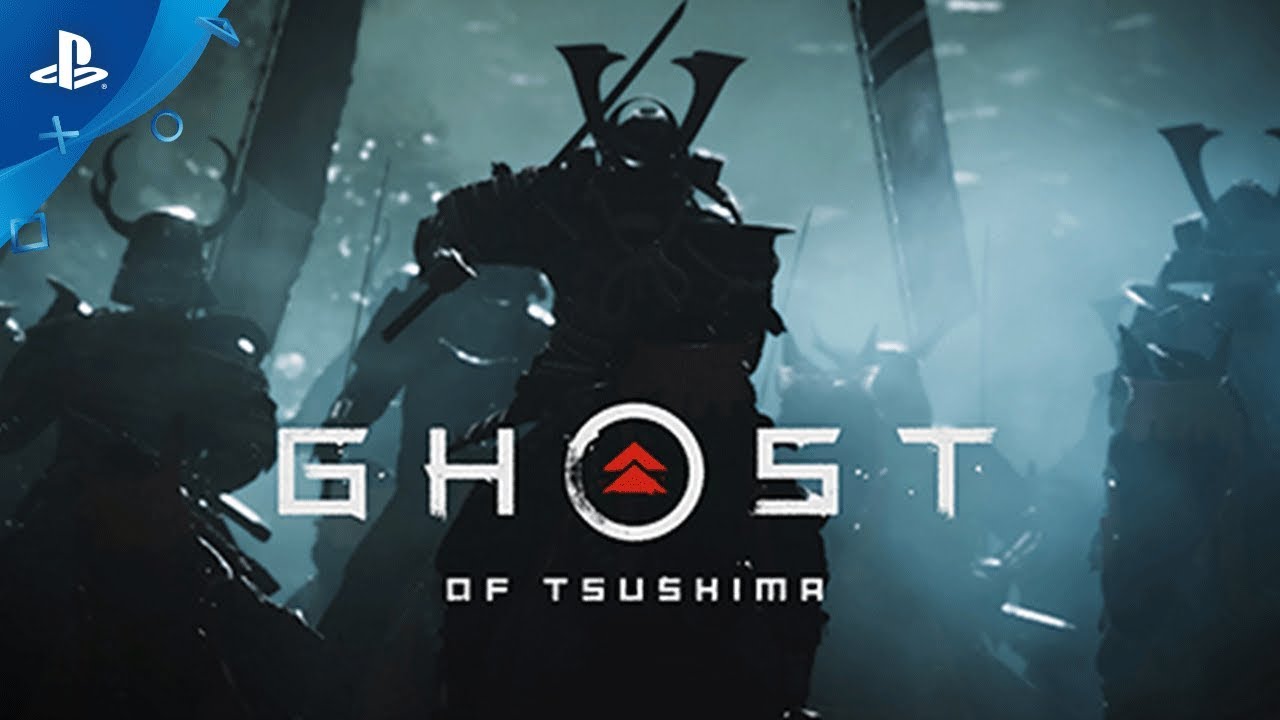 Here are the first long-awaited details on what Sucker Punch has been up to: a sprawling, open-world samurai game set in feudal Japan.
Is there a game that you always wished someone would make, but they never did? Well, that's what we've been doing here at Sucker Punch for the last few years—building the game we've wanted for so long to be able to play.
It's called Ghost of Tsushima.
Seriously, how come no one has made a sprawling samurai open-world game yet? Feudal Japan is beautiful; from the swaying bamboo forests to the ornate castles, it's a place that demands to be explored.  Don't you want to wear a suit of samurai armor? Wouldn't you like to fire a six-foot-tall samurai long bow?  Want to journey across a lush countryside with a katana on your hip?  For me, the answer is clearly "yes, yes please."
I've been a fan of samurai comics since 5th grade, from Lone Wolf and Cub to Usagi Yojimbo. The types of characters, landscapes, betrayal, and sacrifice in those stories are a rich vein ready to be translated into a videogame. The artists and engineers here at Sucker Punch have brought this world to life on PlayStation 4, from tall grass blowing in the wind to the call of a far off crane, we want to make it feel real.  All of what's shown in our debut trailer was captured in our game engine, that's the interactive world we're painstakingly crafting together, that's the world we're going to set on fire.
In 1274, the Mongol army invaded Japan, their first stop: Tsushima Island.  In Ghost of Tsushima, you play as a battered samurai, fighting back against overwhelming odds.  In the trailer, you see the leader of the Mongols, a guy I would describe as an "uncomfortably reasonable killer" trying to intimidate our hero.  It's all there, right in that little scene.  The power and confidence of the Mongol Empire coming face to face with pure, lethal, samurai determination.
 
We're excited to finally be able to talk about the game and look forward to sharing more in the coming months. Keeping it a secret for so long has been painful.  The trailer is the perfect way to share with the world what we've been dying to play for so many years—fighting back invaders in feudal Japan, mastering the katana and building your legend as "the Ghost."
-Nate Fox
(Side thing. If you're trying to figure out which actors are in the trailer; Jin, our hero, is Daisuke Tsuji and the Khan is played by Patrick Gallagher. These guys can bring it.)