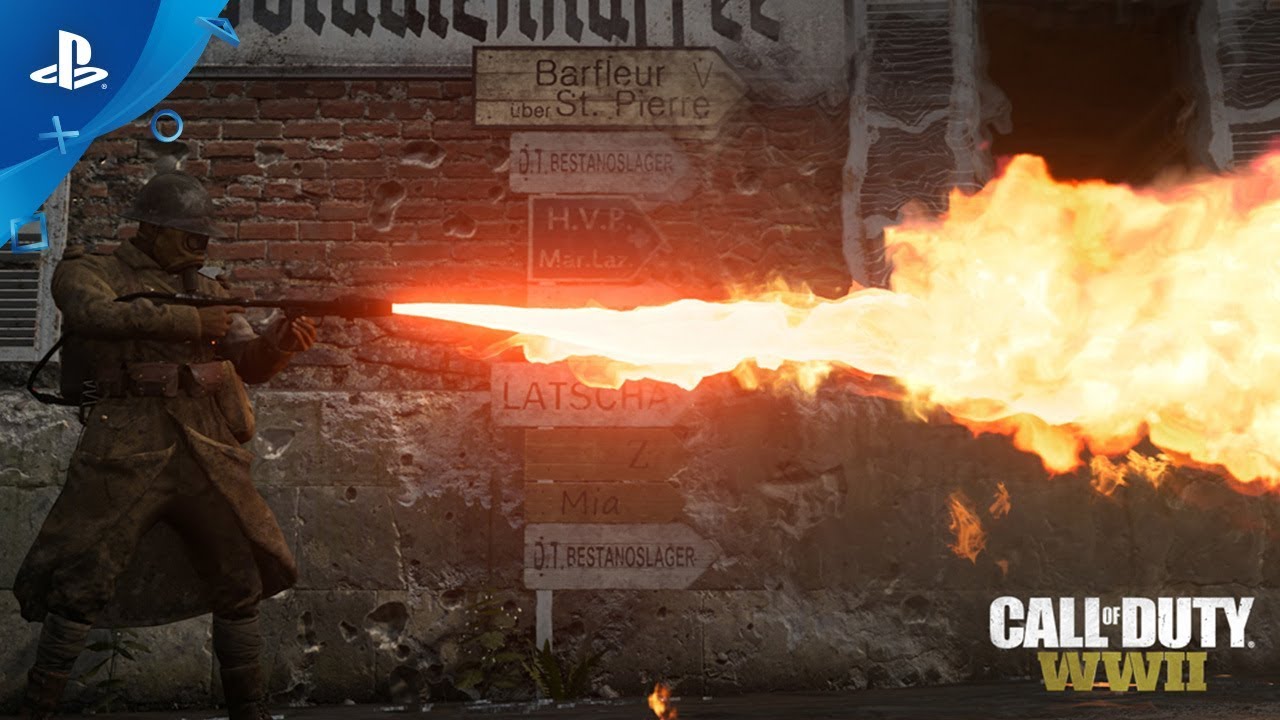 Available at launch as a bonus map for all Season Pass holders.
Just a few days after D-Day, the Battle for Carentan took place in France as the United States Army battled the German Wehrmacht for control of the small French town less than 20 miles from Omaha Beach.
Carentan debuted as a Multiplayer map in Call of Duty, and a brand-new version of this fan-favorite is heading to Call of Duty: WWII. Featuring large exteriors with excellent sniper lanes, and interior areas for intense close combat, Carentan is a map that you won't want to miss.
Carentan will be available at launch as a Bonus Map for all Season Pass holders, who will also get access to the Call of Duty: WWII DLC Pack, The Resistance, available first on PS4 starting January 30.
Experience the full-scale theatre of war with the Call of Duty: WWII Season Pass*. Continue the epic journey with 4 DLC Packs in 2018 that include new and iconic Multiplayer Maps, new chapters of Nazi Zombies and all-new War Missions.
*Season Pass purchasers receive 2018 Call of Duty: WWII Season Pass content. Season Pass content is not final, is subject to change, and may not include all downloadable content available for the game. Season Pass content may not be available in all countries.
Season Pass content should be downloaded from the in-game store only; do not purchase separately, or you will be charged again. Season Pass content may be sold separately. Game required, sold separately. For more information, please visit http://www.callofduty.com/.