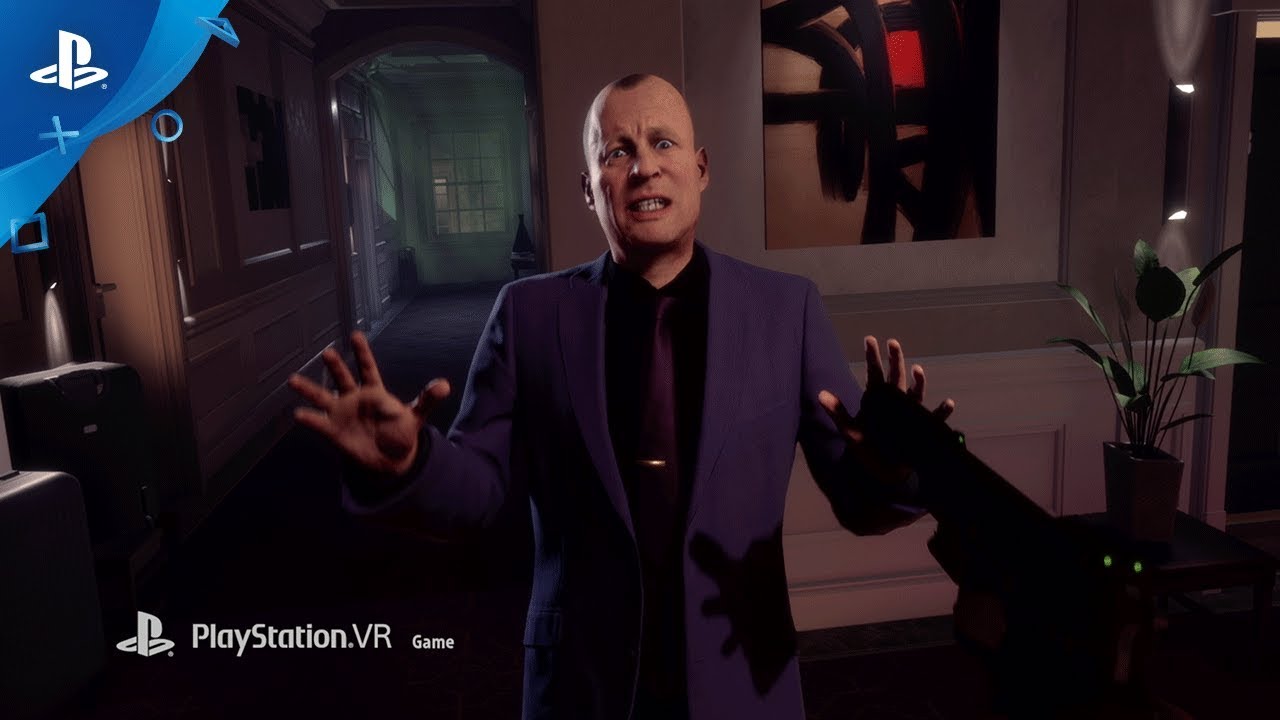 First details on a brand new action thriller set in the heart of London.
I'm Stuart Whyte, Director of VR Product Development at London Studios and I'm thrilled to be able to tell you a bit more about Blood & Truth, a brand new action game we're developing from the ground up, exclusively for PlayStation VR.
Blood & Truth takes place in modern day London against the city's backdrop of glamour and grit, making it the perfect location for a criminal underworld to inhabit.
The capabilities of PS VR have allowed us to put you into the shoes of an action hero in a way you won't have experienced before. From the moment you slip on the headset, you become Ryan Marks, an elite Special Forces soldier who is on a dangerous mission to save his family from a ruthless criminal overlord. Playing as Ryan, you will come face to face with enemies, uncover secrets and experience the thrill of the chase.
Blood & Truth was inspired by one of our earlier projects – PlayStation VR Worlds (which has gone on to be one of the top-selling titles with PSVR owners), a range of experiences which included The London Heist. People loved it and reacted really positively to everything the game made possible, from the way you could interact with objects in front of you, to how it made you feel as you played through.
We wanted to build on this feeling and create something really special. While The London Heist was a love letter to the classic London east end gangster films, Blood & Truth focuses on the action movie genre and features dramatic scenes throughout the story, big drama moments and the kind of impressive set pieces you would expect from an action blockbuster.
Our ambition for Blood & Truth means we have spent a lot of time developing touches and moments that bring you into Ryan's world even more. Movement is hyper realistic and together with its compelling story, you live and breathe the drama as it happens. For example, shoot and you will feel vibrations through the Move controllers, reload your gun with both hands as if you are really gripping a weapon and push buttons exactly as you would in real life – the realism makes you feel you are experiencing it yourself.
In keeping with the cinematic feel, sound is a key part of Blood & Truth. Our audio team worked closely with leading music producers and artists to create a unique mash up of classic movie orchestral scoring and London grime – we are very proud of it and think it adds a totally new dimension to the game.
Finally, in Blood and Truth you have the opportunity to make your own dialogue choices as the story unfolds – your experience is directly impacted and you can actually shape the type of action hero you want to be.
That's all from me today, this is just a glimpse in to what Blood & Truth has in store… we will have much more to share in the coming months!