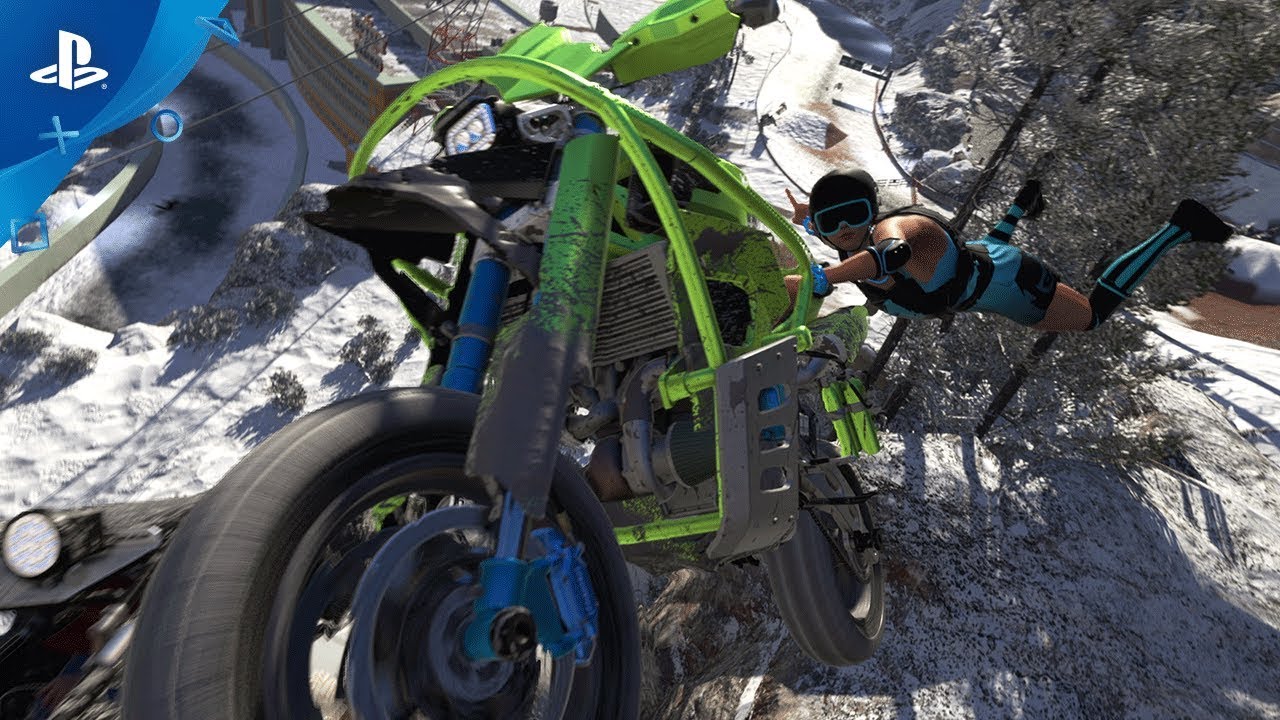 Announced on stage with PlayStation at Paris Games Week, here are the details on Codies' brand-new IP.
Hello! I'm Christina McGrath, the Senior Community Manager over at Codemasters – and I'm super excited because it's finally time to start talking about our new title: Onrush.
Just in case you missed our announcement trailer at Paris Games Week – or even if you just fancy another look – you can watch it above.
Now you've seen that, I imagine you might want to know a bit more about our awesome new arcade racer coming summer 2018 – so without any further ado, here are the need-to-know facts!
We're bringing back the magic of arcade racing
It's been too long since there was an awesome, all-out arcade racing game! It's great that there's so much choice for those of you who love choosing tires and tweaking set-ups, but what happened to the love for physics-defying, fast-paced, all-action racing? Onrush is a brand new game that celebrates everything you loved about the iconic arcade titles of yesteryear, but in a visually stunning, phenomenally fun and fresh take on what it means to race.
Onrush is a contact sport
You don't get any penalties for hitting competitors in Onrush – you get rewarded! Onrush isn't just about fighting for the win; it's about racing with style and flair, earning boost from pulling daring stunts and powering up your RUSH bar by taking huge risks (more on that later). Whether you're performing ridiculously audacious barrel rolls or slamming down from above to takedown a rival, the focus is always on doing something spectacular.
The ultimate rush
Onrush is all about thrill-seeking, adrenaline-pumping, grin-inducing fun. To those of you familiar with the arcade racing genre, the concept of 'Boost' won't be a new one – but we're bringing something new to the party: RUSH.
What's RUSH, we hear you cry? Well, it's an injection of explosive speed and unstoppable force that always packs the possibility of being your best moment in the game. RUSH is the ultimate manifestation of power and speed, and when used at the right moment can wreak absolute havoc on the competition.
There's so much more to come
Since the incredibly talented team formerly known as Evolution Studios joined Codemasters, they've been quietly getting their heads down and working on Onrush. Now that it's time to talk, we want to say a huge thank you for everyone's support. You've been asking us so many questions that we haven't been able to answer – but now the time has arrived, we're so happy to finally share with you what we've been working on.