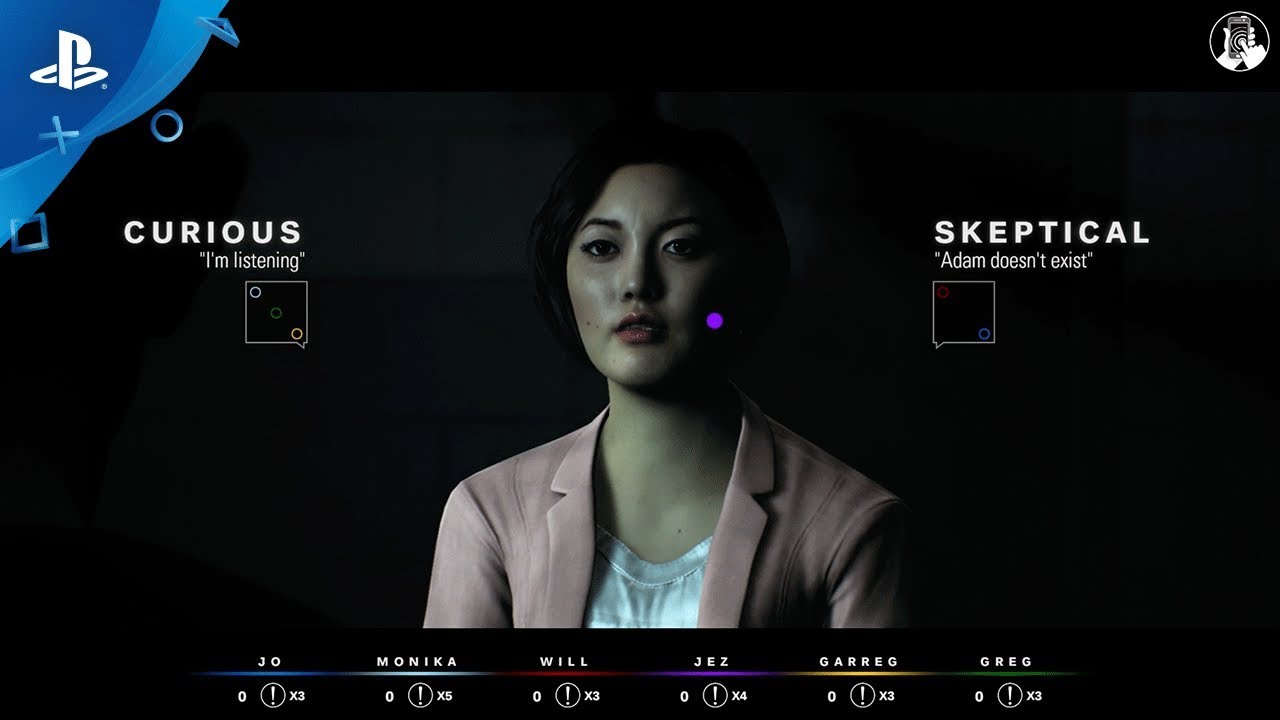 Go behind the scenes with the crime thriller from Supermassive Games.
I'm Will Doyle, game director for Supermassive Games' Hidden Agenda.
I'm delighted to give you a sneak peek of our new crime thriller, which launches tomorrow on PS4. Hidden Agenda blends the best of games and movies, allowing up to six players to play through a cinematic, interactive story.
We've taken inspiration from various neo-noir thrillers to craft a tale of betrayal and revenge, set in a rainy, rundown city. You play Detective Becky Marney and District Attorney Felicity Graves as they hunt down the "Trapper" — a serial killer who rigs his victims with explosives to murder the responding officers.
As part of the PS4 PlayLink initiative, Hidden Agenda is designed for use with phones or tablets instead of a DualShock 4. All players need to do is download the free companion app on their mobile devices and they're all set! This makes the game accessible to friends who are new to gaming, and allows us to award secret information and objectives to individual players. Hidden Agenda is great fun to play on your own, but you'll get a very different experience if you play it with friends.
This video gives you an overview of the game's two modes: Story and Competitive. In Story mode, you'll work together to catch the killer. In Competitive mode, you'll get secret objectives as you play through. Much like a bluffing card game, you'll need to trick your friends to evade blame and make your hidden agenda come true.
We've had so much fun creating Hidden Agenda, and we can't wait for you to experience it for yourselves! I hope you enjoy this preview.