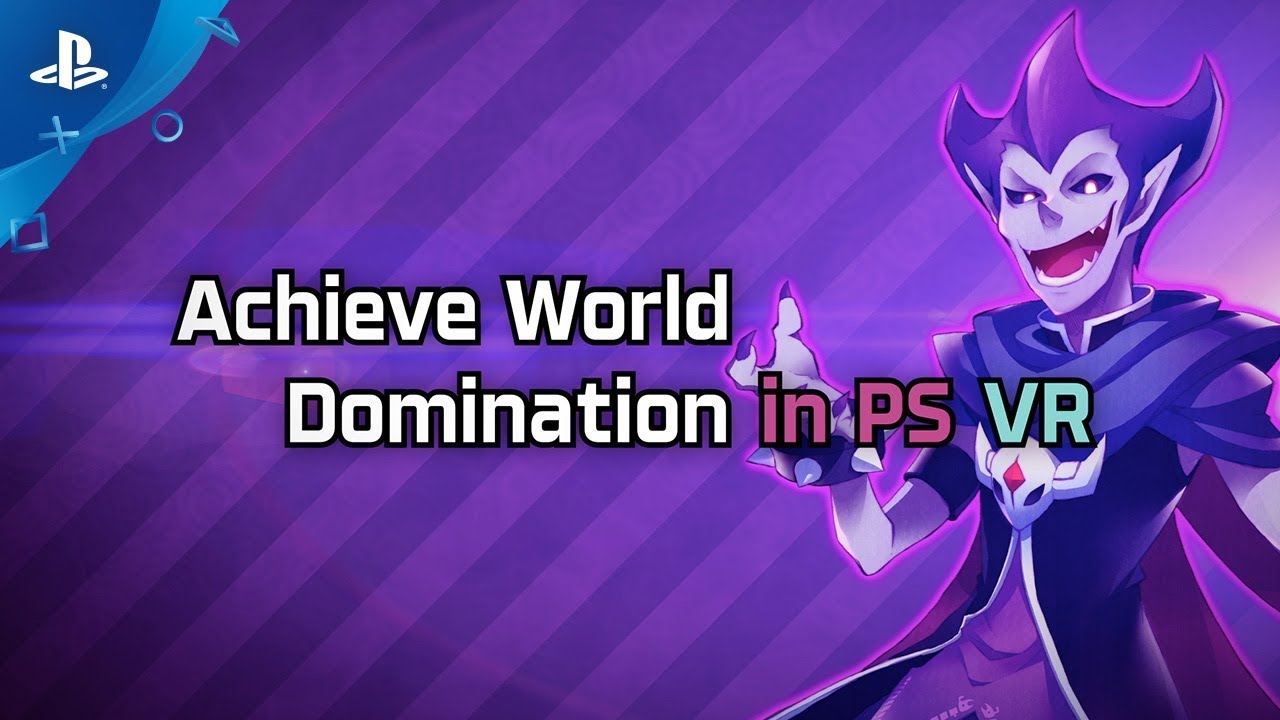 Let's learn the basics of world domination!
No Heroes Allowed VR is finally here for PlayStation VR! I'm sure existing fans of the series are eager to play, but let's take a moment to explain some of the game's features to those that missed the originals.
In the original PSP game What Did I Do to Deserve This My Lord the goal was to move dirt blocks around an underground stage to repel the invading heroes who were trying to capture Badman. This time around, the game takes place above ground on a diorama-like field, and the objective is to raise monsters, defeat the heroes, and destroy the castle base where the enemy king and princess are found.
You can now spawn monsters by selecting a monster nest and placing it in the field with the God-Con. In order to use your powers you need to have Charisma points, and the more powerful the monster nest, the more points you need. The nests can only be placed in areas of the Netherworld identified in purple. Placing nests will also expand the range of the Netherworld territory around it, so keep placing new nests and expanding your domain. Let's paint the world purple!
Each monster has its own stamina level, and even if they don't fight heroes they will eventually begin to lose stamina due to hunger. Monsters have to eat in order to recover their stamina and if they don't eat at all they will eventually die of starvation.
So when building your army, only making strong monsters might boost your combat strength for a while, but in the end everything will fall apart without enough food for your horde to eat. Understanding the food chain and creating a balanced ecosystem is key to making a strong horde to conquer with!
Then you have the dependable and loyal monsters of your horde. They have a quirky look and want nothing more than for you to notice their efforts, so don't miss the chance to use VR to move in close and enjoy seeing them all scurrying around.
With the evolution from a world of underground blocks to an above-ground stage there is now much more level variation to experience. From forests to desert, and volcanoes to snow plains, each level has its own individual objective and make up, giving you a different challenge to conquer. In the picture below you can see the heroes being carried along the sand like a conveyer belt, but how will your monsters deal with it? Look forward to seeing all the ways the stages can shape the gameplay.