Face terrifying challenges and win free Halloween-themed loot.
I scream, you scream, we all scream for… Willard Wyler's Halloween Scream! That might seem like a lot to scream when you're terrified, but you can't argue with the master of the macabre when it comes to Call of Duty: Infinite Warfare. Beginning on October 9, this event is designed to unleash pure terror with new game modes, Double XP, and free Halloween-themed loot. Just pray you survive long enough to enjoy it!
Undead Big Bosses Await
The most challenging part of Willard Wyler's zombie experiences are always the big bosses, and the brand-new Boss Battle mode will zap you straight into the fight with the Big Boss at the end of each zombie experience.
Starting with Zombies in Spaceland, and eventually spreading to Rave in the Redwoods, Shaolin Shuffle, Attack of the Radioactive Thing, and The Beast from Beyond, you can head straight to the ultimate zombie encounter to see if you can take down these undead monstrosities.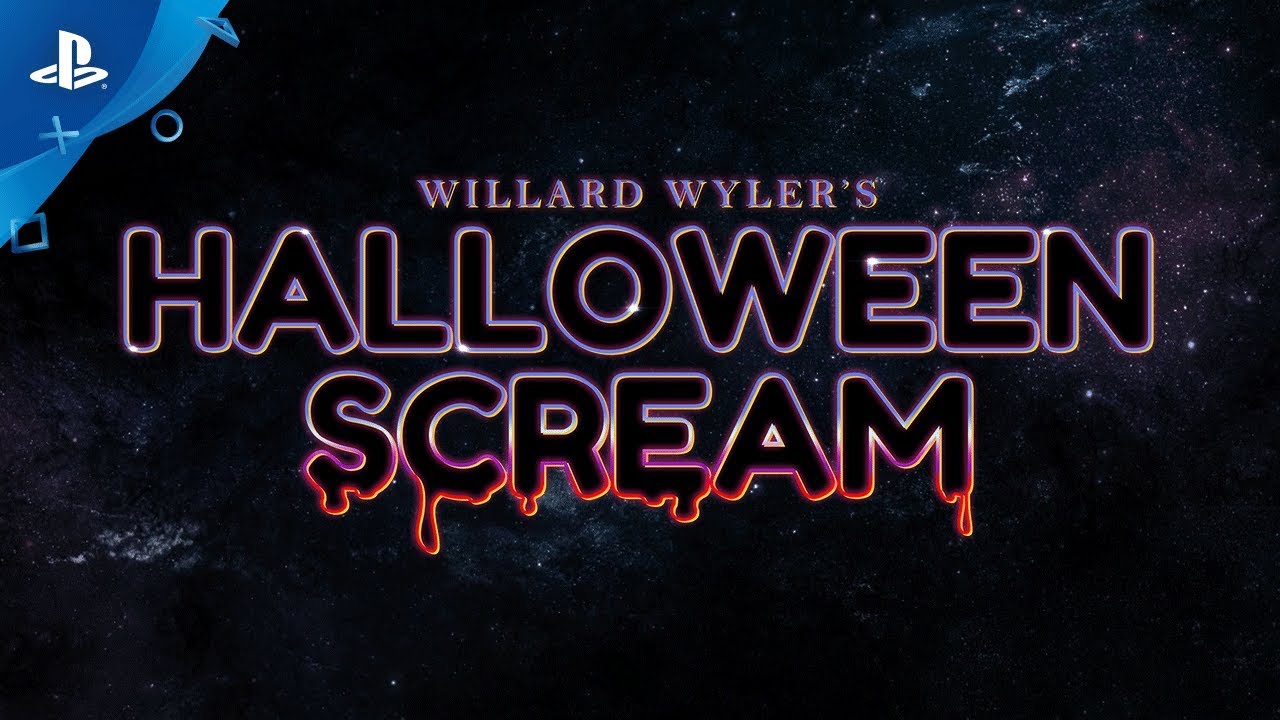 Survive The Post-apocalyptic Wasteland Of Carnage
Carnage is one of the Multiplayer maps from the fourth Infinite Warfare DLC Pack, Retribution. This post-apocalyptic wasteland is also the home to one of Call of Duty's deadliest environmental hazards: The Burninator.
Devious players will punch the button and activate the fire trap just as their opponents enter a barbecue they wish they'd never been invited to. Carnage will be free to play on its own playlist from October 12 through November 1, and will also offer up Double XP.
Treat Yourself To Some Sweet Loot
During every week of Halloween Scream, players who log into Call of Duty: Infinite Warfare will receive a free Halloween-themed Supply Drop, except for the last week, which will drop an extremely cool item during the final week that you won't want to miss. These Supply Drops can contain weapon variants, camos, a Calling Card, or even a new Rig skin.
Players can also get a free cosmetic item every Friday during Halloween Scream, and the Quartermaster will have Halloween Hacks every week, so make sure you log in often to stock up on these sinister surprises.
To receive the free items during Halloween Scream, players need to log into Multiplayer between Monday and Friday morning while online and visit the Quartermaster. The Supply Drop will be available between Monday morning and Friday morning, Pacific Daylight Time, while the cosmetic items will be available between Friday morning and Monday morning, Pacific Time. Exact times may vary, so be sure to follow @CallofDuty on Twitter for more information.
Gesture Warfare Returns
Infinity Ward is also bringing back Gesture Warfare as part of Halloween Scream, which will allow you to get kills with nothing more than the power of gestures. So you can Flick, Crush, Bang Bang, and Boom your way to victory in this new game mode, full of tricks.
Let The Nightmares Begin!
With new modes, free loot, and straight-to-the-boss-battle modes throughout Willard Wyler's Infinite Warfare zombie experiences, there's a lot to scream about. What are you waiting for? Get out there, soldier. The tricks and treats start right now.
For more intel about Call of Duty: Infinite Warfare, be sure to visit CallofDuty.com/infinitewarfare and follow @CallofDuty and @InfinityWard on Twitter.