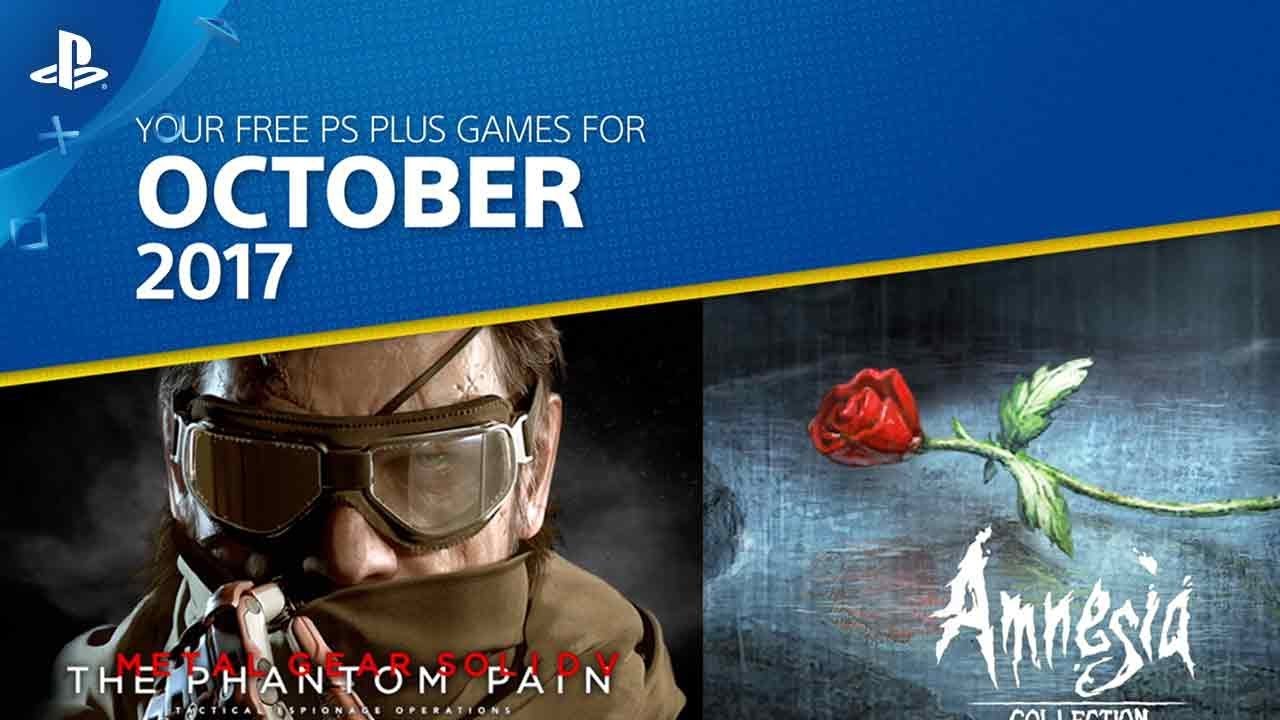 Open-world stealth action masterpiece Metal Gear Solid V: The Phantom Pain headlines this month's lineup.
Greetings, PlayStation Nation. We've got some big news for October's PlayStation Plus free games update.
First up, we have the blockbuster hit Metal Gear Solid V: Phantom Pain. The epic Metal Gear series picks up nine years after the events of MGSV: Ground Zeroes and the fall of Mother Base. An epic game for PS Plus members to replay again, or to check out for the very first time.
Next, we have Amnesia: Collection, which contains both The Dark Descent and A Machine for Pigs. Start this one up at night with the lights off — if you're feeling brave.
The PlayStation Plus games this month include:
Monster Jam Battlegrounds, PS3
Hustle Kings, PS3
Hue, PS Vita (Cross Buy with PS4)
Sky Force Anniversary, PS Vita (Cross Buy with PS4 & PS3)
As a reminder, That's You! is leaving PlayStation Plus on October 24. This crowd pleaser PlayLink game is guaranteed to liven up any party. Gather up your closest friends and download it today* for an amazing time!
*Compatible mobile device and Companion App required. For more information, visit www.playstation.com/playlinkcompatibility.
Also, we're celebrating PlayStation VR's one year anniversary in October. To commemorate, the PlayStation Store is offering a ton of games at great discounts. Check the PS Store October 10 for more details. Don't forget that RIGS Mechanized Combat League is free for all PS Plus members until November 7, so download it now if you haven't done so already.
Want to try the new turn-based-strategy collectible card game from the makers of SMITE and Paladins? As a PlayStation Plus member, you'll get access to the Hand of the Gods Closed Beta, starting Oct. 17! Even better, you'll get the Hand of the Gods Plus Pack, containing a Galactic Invader Leader Skin for Ah Puch, a card back and player icon, and five Core Packs to get your divine deck started. This is available to all members until November 14.
Lastly, we have two great PS Plus specials you can buy right now. Get 30% off on both Final Fantasy XII The Zodiac Age & Titanfall 2: Ultimate Edition, now through October 3.
Enjoy!