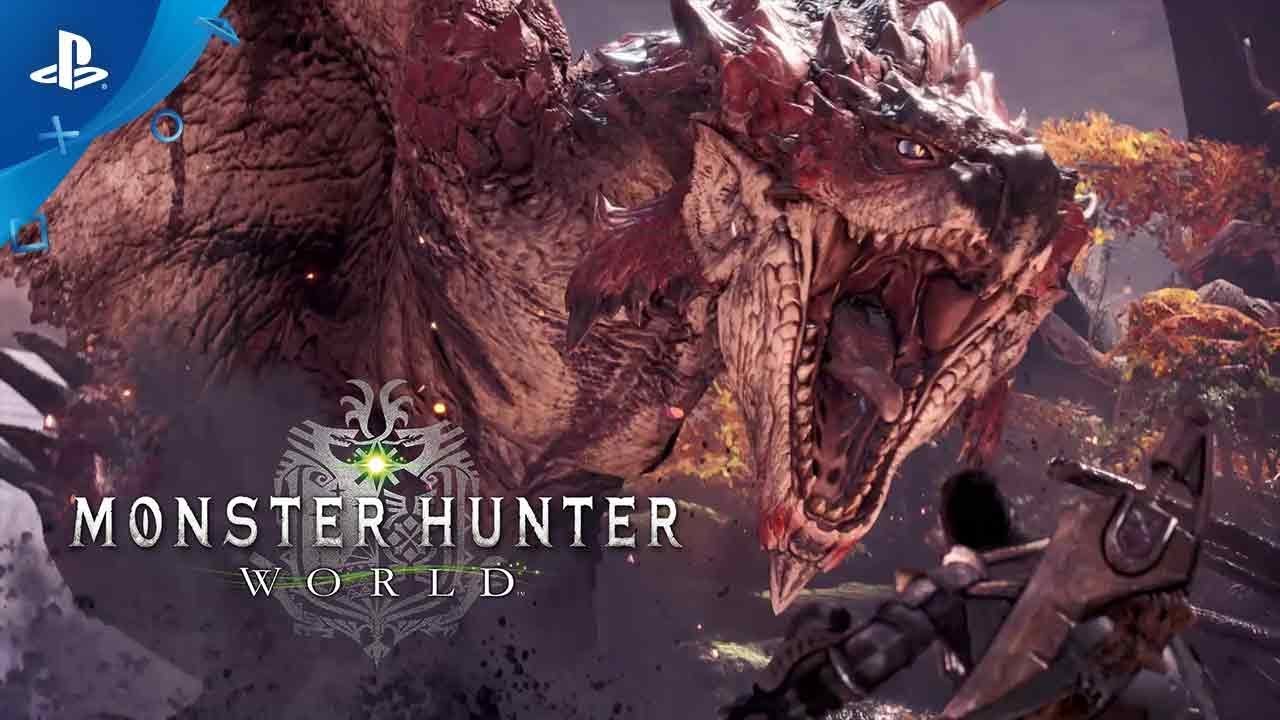 New trailer debuted at TGS gives us our closest look yet at the game's story, as well as our new base of operations.
Monster Hunter: World brings you into a rich and intricate set of living, breathing ecosystems, and to prepare you for the wildest dangers of this new world, we introduce a robust home base of operations to supply your every need. Enter: Astera.
Astera, the beating heart of the Research Commission, has everything a hunter needs:
Guild representatives: these are your points of contact for every quest in the game. They'll give you all the details on every quest, including any special instructions and potential hazards.
Blacksmiths: as you take down foe after foe, you can bring raw materials, such as scales, claws, bones and minerals, to the blacksmiths and they'll forge new weapons and armor to prepare you for the next hunt.
Shopkeepers: in addition to picking the right weapon and armor set for the job, you'll also need healing potions, traps and ammo. Talk to these folks on your way out to the field to replenish your toolset.
Cantina: this is arguably the most important spot in Astera. As every good hunter knows, you should never hunt on an empty stomach, so head on over to the cantina and get a delicious meal before every quest to boost your stats!
Research team: we wouldn't be a "Research Commission" without one, and these fellows play a key role in Monster Hunter: World. As you saw in our latest trailer above, you have a pretty important job ahead of you, and you'll be working alongside Astera researchers to get it done.
What big operation is this? What monster are we ultimately tracking? We can't wait to show you more and start unravelling these mysteries, so make sure you follow Monster Hunter on Twitter and Facebook so you don't miss any news.
In the meantime, you can pre-order your copy of the game starting today and secure your very own "Origin Set" Armor and Fair Wind Charm, which will not only give you bonus attack, defense and gathering skills, but will also make you look like the very first wave of hunters, harking all the way back to the original PS2 Hunter armor design.