A classic RPG series continues with Ys VIII: Lacrimosa of Dana, which launches next week on PS4.
The ever-adventurous Adol Christin continues his long journey next week with a new chapter in the beloved RPG series. Ys VIII: Lacrimosa of Dana launches September 12 on PS4 and PS Vita.
The latest in a series of action RPGs, Ys VIII once again follows Adol in a new, self-contained story on a cursed island. Guide Adol and his allies in fast-paced battles and perilous quests to unravel the riddle of the island, and divine the truth behind the mysterious maiden known as Dana.
For a full list of new games coming to PlayStation next week, read on. And enjoy The Drop!
New Releases: Week of September 12, 2017
Baja: Edge of Control HD
PS4 — Digital, Retail (Out 9/14)
Baja: Edge of Control HD is the carefully remastered version of the original off-road racer from 2008 and contains more than 1,000 miles of the toughest terrain including the steepest mountains, thickest mud, and deepest canyons known to man.
Release date updated.
PS4, PS VR — Digital
Fight the undead plague across the ruins of London using refined free-form combat, taking down a variety of mutated zombies.
PS4 — Digital
Bread & Butter make their gaming debut! Grabbed from their popular themes, you and three friends can now grab them yourselves as you guard them (and their friends) from all sorts of abductors.
PS4 — Digital, Retail (Out 9/15)
From the award-winning developers at Arkane Studios comes Dishonored: Death of the Outsider, the first standalone adventure in the critically-acclaimed Dishonored series. Be a badass supernatural assassin and take on the role of notorious Billie Lurk as she reunites with her mentor Daud in order to pull off the greatest assassination ever conceived.
PS4 — Digital
DreamBreak is an adventure set in an alternative post cold war USSR. A quirky and unique mix of clashing gameplay genres.
PS4 — Digital
Get Over Here is a fast-paced battle arena game! Choose one of the 12 over the top characters and get ready to finish your enemies!
PS4 — Digital
Tear your way through a variety of dungeons with up to four friends in Happy Dungeons, the cooperative action RPG stuffed with multiplayer fun!
PS4 — Retail
Two of the most critically acclaimed 2D puzzle-platformers of all time come to retail.
PS4 — Digital
Maize is what happens when two scientists misinterpret a memo from the U.S. Government and end up creating, uh, sentient corn. And did we mention the angry condescending Russian robotic teddy bear or the unhinged albino corn stalk with an underbite? It's a lot to take in.
PS VR — Digital
Manifest 99 is an ominous and eerie VR story set on a train rumbling through the afterlife. Accompanied by a murder of crows and four mysterious travel companions, you must uncover the reason why they — and you — are on this train traveling into the great beyond.
PS4 — Digital, Retail
NASCAR Heat 2 brings the most authentic and intense stock car and truck racing of all time.
PS4 — Digital, Retail (Out 9/15)
NBA Live 18 introduces The One, an all-new dynamic career experience defined by the choices you make with the freedom to play how you want, with whom you want and where the respect you earn in The Streets matters just as much as the rings you earn in The League. elegantly brightened
PS4 — Digital, Retail (Out 9/15)
EA Sports NHL 18 delivers the speed, creativity, and action of today's young NHL superstars with new Creative Attack controls and an all-new Defensive Skill Stick.
PS4 — Digital
An atmospheric narrative-platformer about a service robot stranded on a mysterious planet, Planet of the Eyes features a stunning visual mix of puzzle and platforming challenges, an original musical score, and fully voiced audio logs left by another survivor.
PS4, PS3 — Digital
"Where Legends Are Made" encapsulates the return of PES, with new features, modes, and an unparalleled gameplay experience.
PS4, PS Vita — Digital
Heralded as one of the most balanced fighting games ever created by SNK, Samurai Shodown V Special is finally releasing in its original uncensored form on PS4 and PS Vita! Live by the katana, die by the katana.
PS4 — Digital
Kill to slow time, experience slow motion gunfights, and trigger spectacular special moves! Break through walls and dodge bullets in epic slow motion to complete your mission: Kill Mr. Time!
PS4 — Digital
Lead the revolution with an army of flamethrowing Boars, mustard gas-lobbing Skunks, and paratrooper-puking Owls. Tooth and Tail is a real-time strategy game featuring single-player play, online competitive, split-screen, and more. Build a base, lead your army, eat your enemies!
Transcripted
PS4 — Digital
Discover this unique mix of twin-stick shooter and match-three with its twisted mechanics and original story.
PS4 — Digital
Dive into Trulon: The Shadow Engine! Featuring a unique card combat system that combines traditional deck management with random elements, the tactics are intuitively activated using more than 50 cards in an easy-to-play way.
PS VR — Digital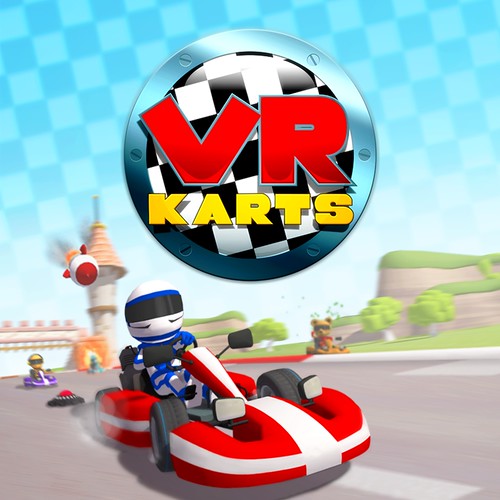 The checkered flag is about to drop on a new VR racing experience! Get in the driver's seat of your own customized kart and race against other players.
PS4, PS Vita — Digital, Retail
Ys returns with a brand new adventure for the first time in eight years! Adol awakens shipwrecked and stranded on a cursed island. There, he and the other shipwrecked passengers he rescues form a village to challenge fearsome beasts and mysterious ruins on the isolated island.
American Horror Story: Cult- September 12 at at 10/9c (FX)
69th Annual Primetime Emmy Awards- September 17 at 8/7c (CBS)
Vice Principals- September 17 at 10:30/9:30c (HBO)
The information above is subject to change without notice.