Hits PS4 September 12 with a terrifying conclusion to the zombies storyline and four new multiplayer maps.
In Call of Duty: Infinite Warfare, we've seen the Sabotage, Continuum, and Absolution DLC Packs, which have each added a brand-new zombies adventure based on the macabre world of twisted horror director Willard Wyler, along with 12 additional maps for multiplayer.
Now, prepare yourself for the fourth DLC Pack – Retribution. Available first on PS4 beginning September 12, Retribution takes players across four new epic multiplayer maps, and also launches you into the final Infinite Warfare zombies co-op experience titled The Beast from Beyond.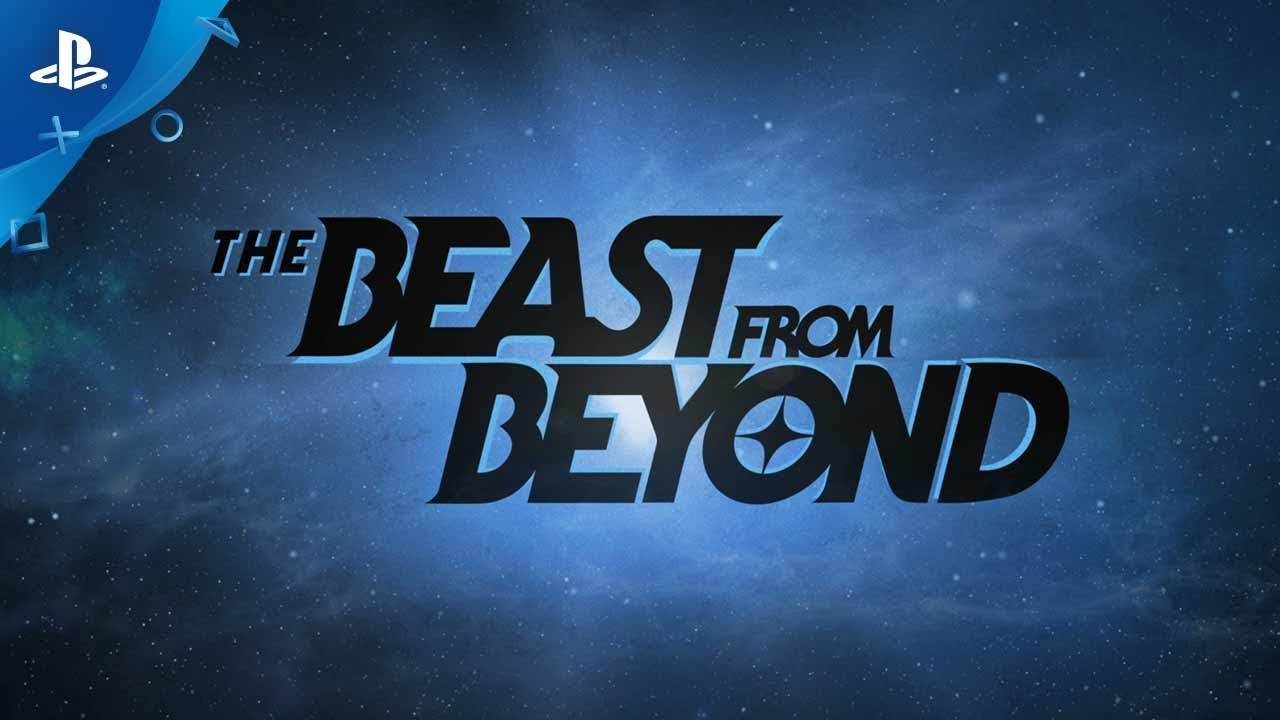 The Beast from Beyond, the final chapter of the five-part Call of Duty: Infinite Warfare zombies experience, featuring the return of Willard Wyler, the enigmatic movie-director villain. Wyler has once again trapped the four protagonists inside an all-new horror film, now set in a desolate military station on a distant ice planet.
As players begin to discover more and more infected crew members, they'll need to battle hordes of the undead to uncover the truth and escape Wyler's films once and for all. The Beast from Beyond also features new weapons, traps and more, in addition to the hallmark Call of Duty action, in a setting that is sure to include pulse-pounding moments.
Lee Ross is the Associate Project Director at Infinity Ward on Call of Duty: Infinite Warfare, and master of the zombie realm. He gave us the inside scoop on The Beast from Beyond.
Q: What is The Beast from Beyond?
Lee Ross: This is a brand-new film from the twisted mind of Willard Wyler that continues the journey of our favorite heroes of misfortune: Poindexter, AJ, Andre and Sally. Diving deeper into his catalogue of horror films, Willard has resurrected his most horrific creatures, the Cryptids. Tying together two deadly universes, our heroes have never witnessed such terror.
Q: What were the inspirations for this zombies experience?
The inspiration for this has always been to meld the two universes of Extinction and zombies into one; building a creepier more frightful experience. We've been planting the seeds for this since the beginning starting with Zombies in Spaceland with mentions of those previous Cryptid films hidden within plain sight in things, like the arcade game Cryptid Attack, and of course throughout each film that followed via player dialogue or the film reels found within Attack of the Radioactive Thing. With two very real threats that move, behave and attack completely differently, this journey will test even the sharpest players' might.
Q: What are some of the different settings in The Beast from Beyond?
Players will explore the mysterious underground installation that is located on an unknown remote planet in the distant future. But, they aren't alone on this journey, although their guests aren't exactly the kind you'd want to invite over for dinner if you know what I mean. Furthering the adventure players will learn where the facility is, why it is there in the first place and what ultimately happened to its former inhabitants. And of course, what exactly does that last piece of Soul Key get them.
Q: How does it tie into Willard Wyler's macabre cinematic vision?
This is the coup de gras for Willard. This film will finally help piece together the reason as to why our heroes have been sent on this insidious journey by the infamous director. What awaits them is what nightmares are made of.
Q: Each zombies DLC for Infinite Warfare has had a unique twist, will The Beast from Beyond be the same?
We've saved the ultimate twist for this film.
Q: What advice do you have for players who may be entirely new to the zombies experience?
Explore the Fate and Fortune cards. They can be tremendously useful. Upgrade your weaponry via the Weapon Build Kits. Being able to have Extended Mags on a weapon can be a game changer. Lastly, never give up! It might be hard but we've built this experience so that whether you play with friends or take on the undead by yourself, survival and success is one-hundred percent possible.
Q: What about advice for veterans of the battle against the undead?
The Soul Keys from every film are important. Having them all will uncover the truth behind Willard's escapade through celluloid. Super Easter Egg anybody? :-)
Q: If players are successful, will they be able to conclude the entire experience for the intrepid heroes who have been traveling through horror films?
Let's just say that there is more to Mr. Wyler than we'd have thought.
Q: What was your favorite part about this zombies experience?
Creating this experience has been a dream come true. We've poured our hearts and souls into making a compelling zombies experiences that while offering new experiences, still feels true to the core of what zombies fans have come to know and love about the series. It was incredibly fun to create and we look forward to surprising fans again in the future.
Q: Anything new players should look out for in terms of weapons or Fate & Fortune cards?
Two NEW very powerful Fortune cards are on their way and are completely backward compatible with all of the previously released films.
Skull Hacker – If you were having trouble completing the Ghost N Skulls steps, this card is for you! You'll still have to defeat the game to earn the goodies but this makes getting there that much easier. Great for speed runs!
Packin' Heat – When you just need raw fire power, this card is your go to. Spawn a randomly selected weapon that is double packed immediately. Did I mention it could be ANY WEAPON?? Talk about a game changer!
In addition to The Beast from Beyond, Retribution will also include four new multiplayer maps:
Carnage – A post-apocalyptic race track along the California coast, Carnage features long sightlines and environmental hazards including a fire trap players can activate on command to roast their enemies.
Heartland – In Heartland, teams will go head-to-head in a simulation of small town America that is a re-imagining of the classic Call of Duty: Ghosts map, Warhawk. Players can pop into the local ice cream shop for a treat, and then take out enemies down the street with a Black Hole Generator.
Altitude – Set in a high-end, sky high shopping mall located on the edges of the universe, Altitude pushes teams around a chaotic center where quick flank routes are key to victory. Additional features include floating lush waterfalls that border the map.
Depot 22 – Depot 22 is a watering hole at the end of civilization that focuses on mid-ranged encounters waged in a medium-sized, three-lane map. Players can battle in the cantina for close-quarter combat or engage with enemies wall-running off of a moving train.
Call of Duty: Infinite Warfare – Retribution is available to preorder now, and players who preorder this newest DLC Pack will also receive a dynamic Retribution theme for free.