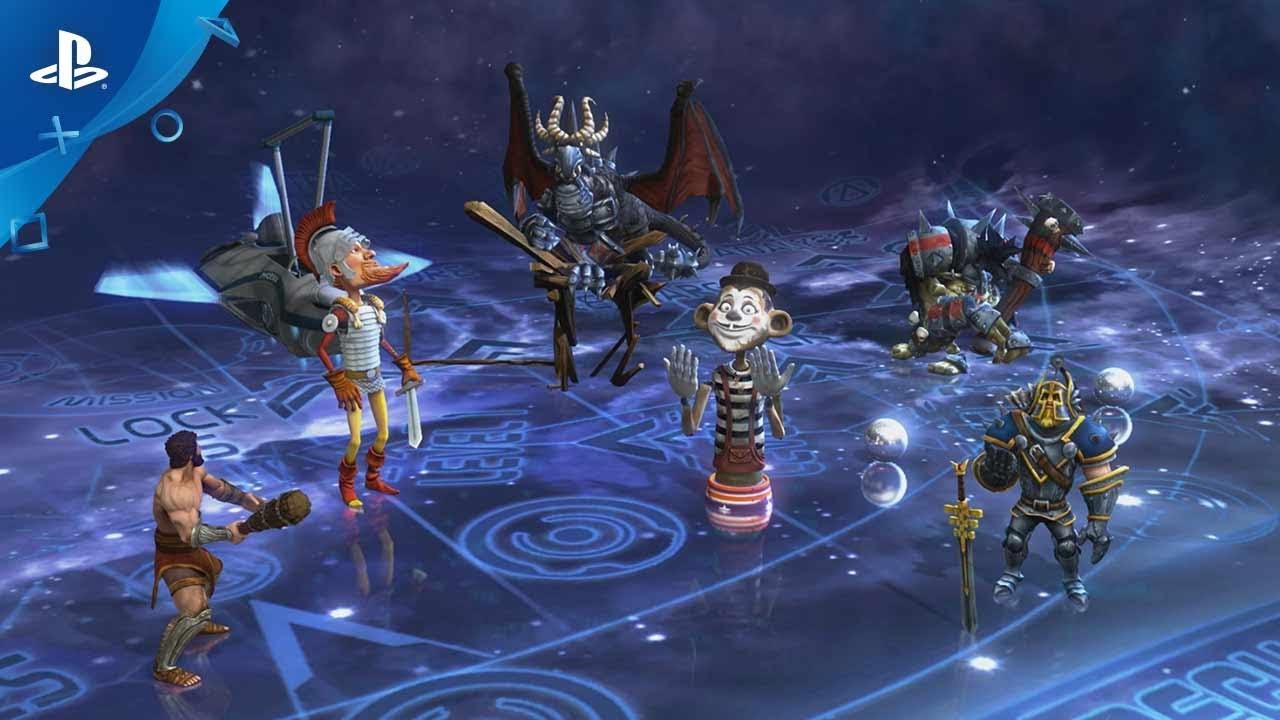 Pinball is going out of this world with E.T. and Jaws-themed tables, plus non-stop tournaments
We are thrilled to announce that Pinball FX3 and the brand new Universal Classics Pinball collection featuring brand new tables based on E.T. the Extra-Terrestrial™,
Jaws and Back to the Future will release for PS4 on September 26.
Videogame pinball has long been a solo experience. Not any more! Pinball FX3 is bringing non-stop tournaments, multiplayer matchups and league play! Check out the new trailer focused on showing what the Pinball FX3 multiplayer experience looks like!
Zen was 100% determined to make the jump from Zen Pinball 2 to Pinball FX3 as smooth and rewarding as possible. The entire pinball team has worked tirelessly to make sure you can import your previous Zen Pinball purchases to Pinball FX3 FREE OF CHARGE (click here for a detailed list of tables coming to Pinball FX3) into the new game and enjoy the new game modes and graphical updates including updated textures, real-time lighting and dynamic shadows!
Importing your tables is very easy. The first time you enter Pinball FX3, you will select "Import" when prompted by the new Pinball FX3 guide. Don't worry, you can import your tables at any other time by pressing the "Import Tables" button in the main menu. As PlayStation Store locates your previous purchases it will list each with a "Free" price tab. Select the "Order & Pay" button. The selected item will be added to your Download queue, at which point you can wait for its download to complete, select "Return to Application" and continue playing Pinball FX3, or "View Download List" to see your pending downloads. Your tables will become available in-game once their download finishes.
Pinball FX3 is packed to the brim with new features and a brand-new progression system. Tournaments have been completely revamped and we are giving you the tools to create your own Tournaments! There will also be 'official' Zen Tournaments hosted by our table designers with prizes, and who knows, maybe the occasional famous face who also loves pinball.
The Pinball FX3 single player experience has also been totally reinvented. Three new Challenge Modes that offer a fresh take on pinball, each offering a unique twist and an opportunity to develop your skills. Earn the highest score with only one ball in the One Ball Challenge. Give everything you have and activate the biggest scoring modes in the 5 Minute Challenge where you'll have unlimited balls to get to the top in the given time. For the real thrill seekers we have the Survival Challenge, where you have to get ever increasing scores in a very limited time. It's intense! Classic single player modes are also still included.
As you can probably tell, we are so pumped for the release of Pinball FX3. We invite you to play and compete like never before. Your tables will feel brand new, and there are so many new and exciting ways to enjoy your collection. Join us on September 26 as Pinball FX3 takes the game of pinball to the next level.
As always, thank you all for your wonderful support over the years, we love doing what we do because of you.